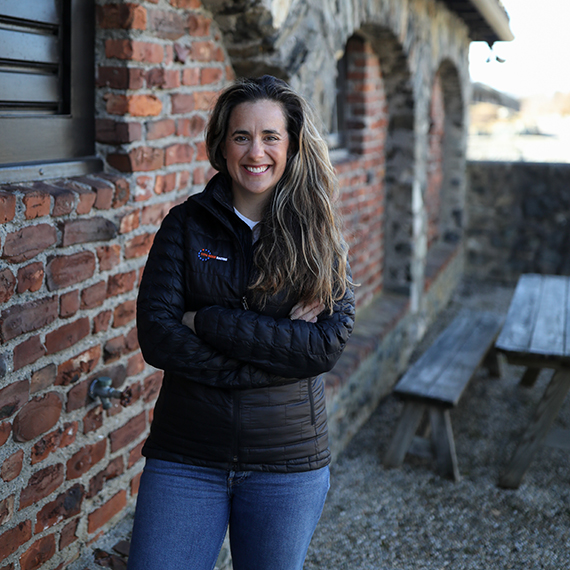 Corinna Halloran
CREATIVE PROJECTS MANAGER
Corinna is the Creative Projects Manager for 11th Hour Racing. Since an early age, Corinna has asked questions—constantly wanting to know more about something or someone or someplace. Naturally, she gravitated to become a journalist and producer with the hope of sharing compelling stories, especially in sports, with global audiences. Over time, this desire to know more about the world led to seeking out bigger, award-winning stories with the hope of discovering what makes people go beyond the ordinary to achieve greatness.
Prior to joining 11th Hour Racing, Corinna worked at Red Bull's international headquarters in Austria, where she fell deeply in love with the mountains. With a love for sailing, adventure, the ocean, and 'type-two fun,' Corinna became the first female Onboard Reporter with Team SCA in the Volvo Ocean Race (now, The Ocean Race). Seeing the impact humans have made on the natural world (and her playgrounds), Corinna understands the serious importance of protecting our ocean and mountains for future generations.
Corinna holds a B.A. in creative nonfiction writing from the University of San Francisco and is currently working on her Master's degree in Screenwriting at Harvard University. When she's not telling stories or playing in the mountains or ocean, Corinna can be found playing with her best friend – her 9-year-old Schnoodle, Lucy.