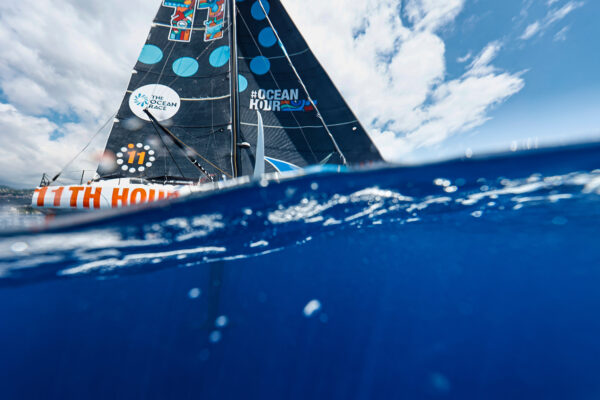 MEET 11TH HOUR RACING
We work to mobilize sports, maritime and coastal communities with an innovative approach to inspire solutions for the ocean. Since 2010 11th Hour Racing has been harnessing the power of sport to promote collaborative, systemic change through three primary areas of engagement: Sponsorships, Grantees, and Ambassadors.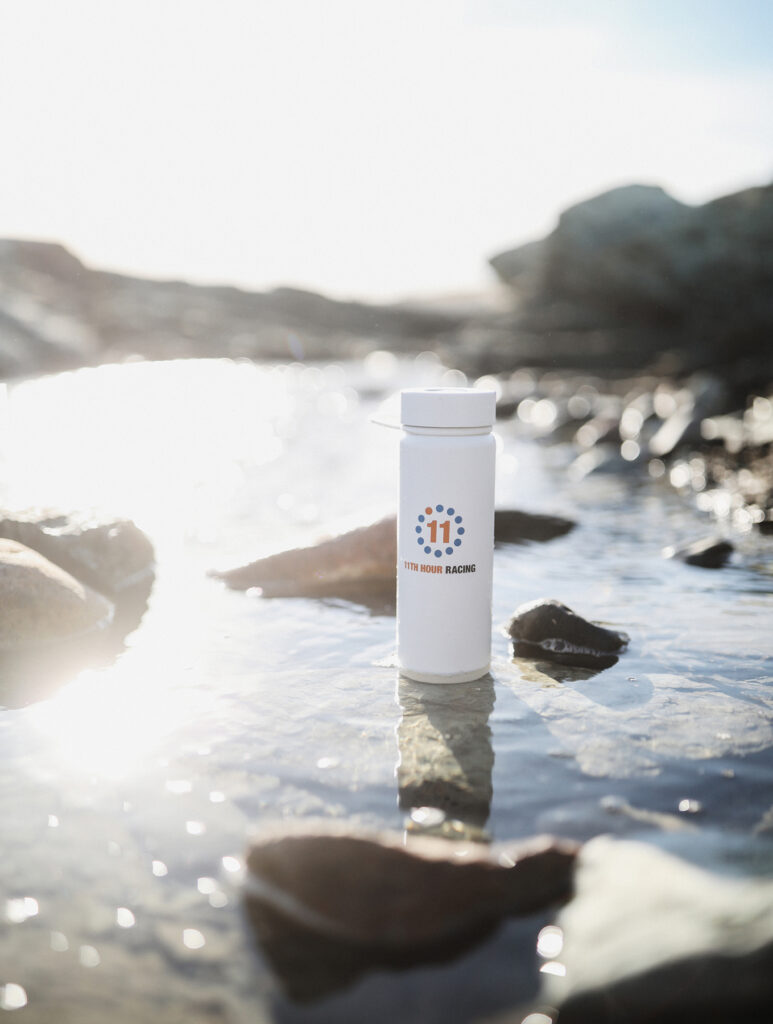 Our History
Picture a white sail against a blue ocean. For many years, that image was the epitome of clean transit, a balanced relationship between sailor, vessel and sea.
Today, sailing doesn't always live up to these environmental ideals. Our founders – philanthropist Wendy Schmidt, sailor and sailmaker Rob MacMillan and sailor Jeremy Pochman – routinely saw this first hand while sailing together in international regattas, where mountains of plastic waste from single-use water bottles piled on the docks and plastic pollution littered the racecourses. They also discussed that designing, building and disposing of sailboats can be a dirty process, polluting our air and water, with ripple effects across many global supply chains. But our founders also recognized that the world of sailing was a place they could make an impact, demonstrating replicable change for a cleaner future.
Our founders established 11th Hour Racing to use the power of sport to restore a balanced relationship between people and planet, a goal we share with the Schmidt Family Foundation, where Wendy Schmidt is president and co-founder. Our name, 11th Hour Racing, comes from our sense of urgency: we are at the final hour in the struggle to save our ocean.
From working to eliminate single-use plastic at regattas, our organization evolved to integrate sponsorships, grantmaking and an ambassador program to champion collaborative, systemic change across the sailing and sports communities to benefit our ocean.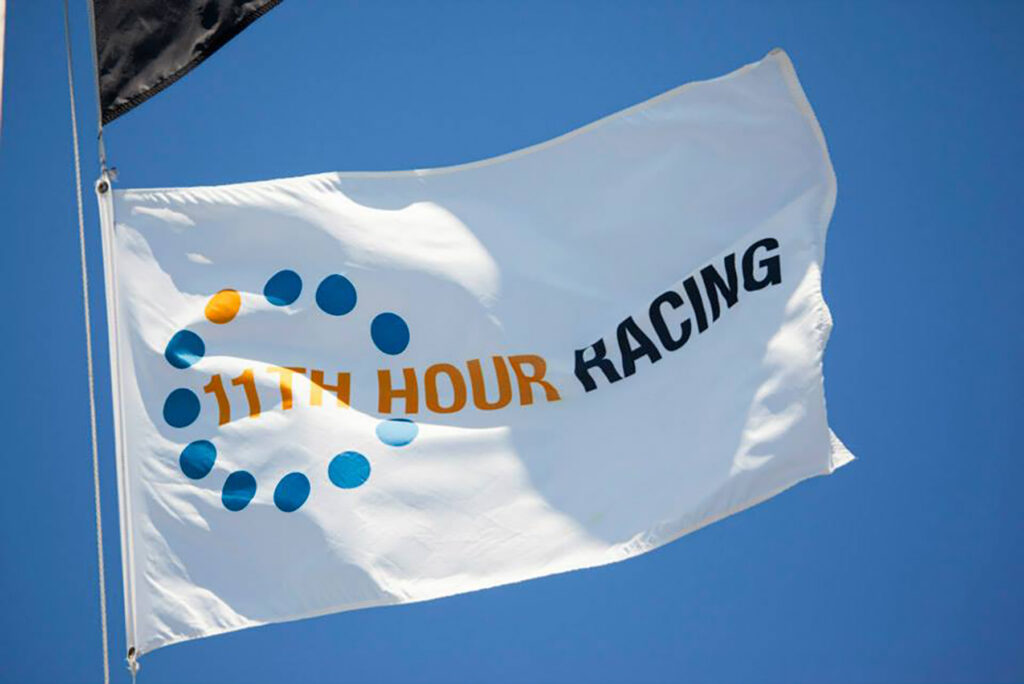 2010
Wendy Schmidt, Rob MacMillan and Jeremy Pochman founded 11th Hour Racing, fostering environmental responsibility within the sport of sailing.
Please enjoy our abbreviated history by moving along the orange timeline below.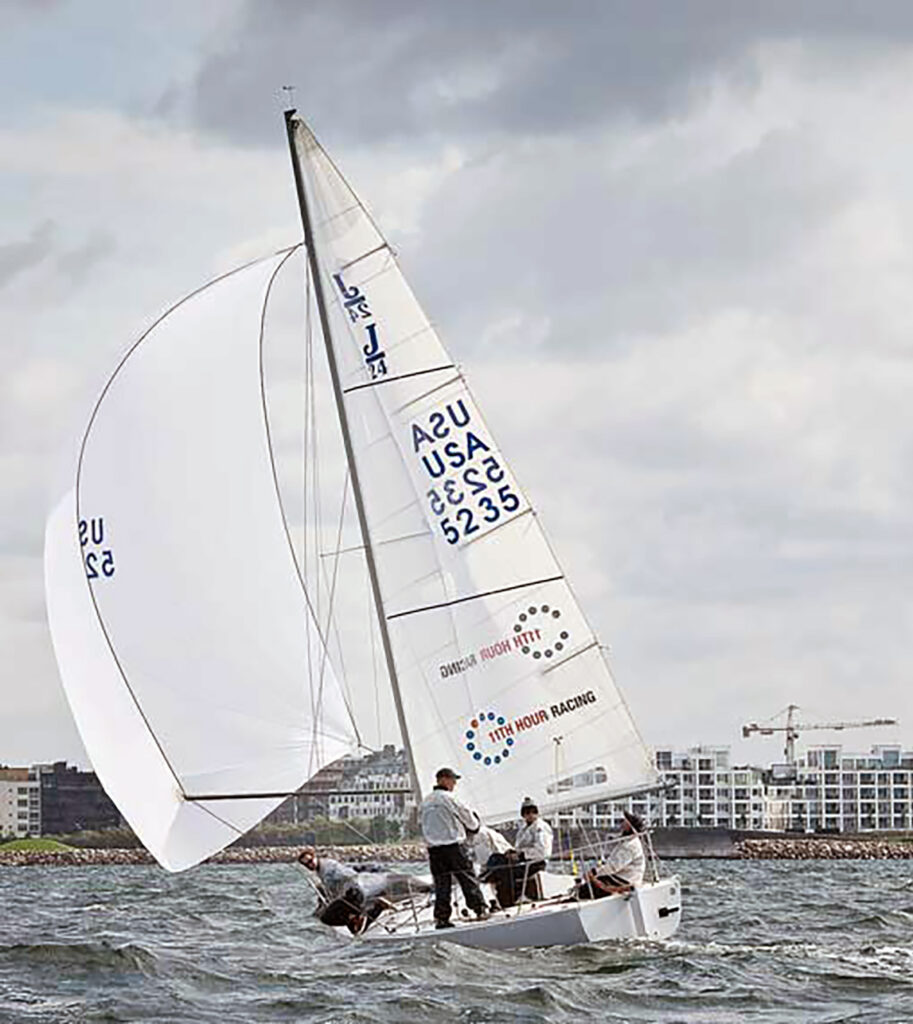 2011
Using the power of sport to sell sustainability instead of products
In a bid to prove that sustainability does not impede performance, sailors Tim Healy and John Mollicone compete in the J/24 keelboat circuit, skipping single-use plastic, and take first place.
Olympic sailing gold medalist Anna Tunnicliffe advocates for a new basic principle on environmental responsibility in sailing, which was successfully adapted globally.
The All American Offshore Team, led by sailors Charlie Enright and Mark Towill, reduces its environmental impact by opting for organic freeze-dried food in sustainable packaging.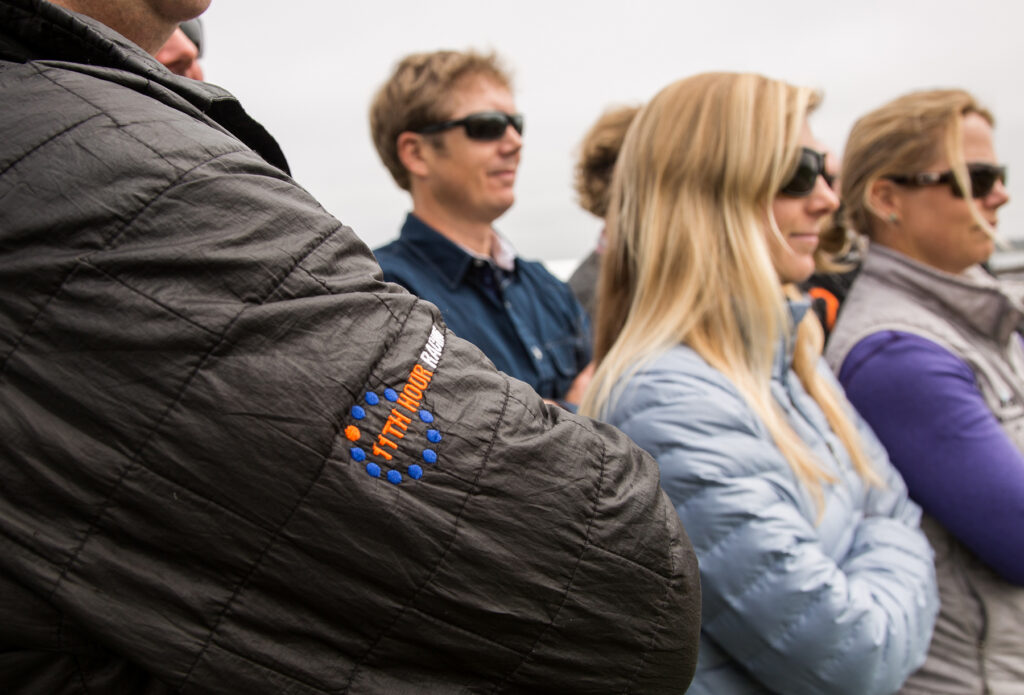 2012
Professional athletes #fortheocean
11th Hour Racing launches its Ambassador program, gathering leaders in the marine industry to adopt and promote sustainable practices. The first ambassadors include professional sailors Hannah Jenner, Rob Windsor, Richard Jepson, Cameron Appleton, Peter Henderson, Andy Horton, Tom Burnham, Andy Green, Anthony Kotoun, John Mollicone, and Dave Rearick.
Grant making at the nexus of sports and environment
We award our first grant to Sail Newport, a community sailing center, to replace its aging three-ton boat hoist with a vegetable-oil-powered one, eliminating the threat of a fossil fuel spill and reducing the nonprofit's energy costs.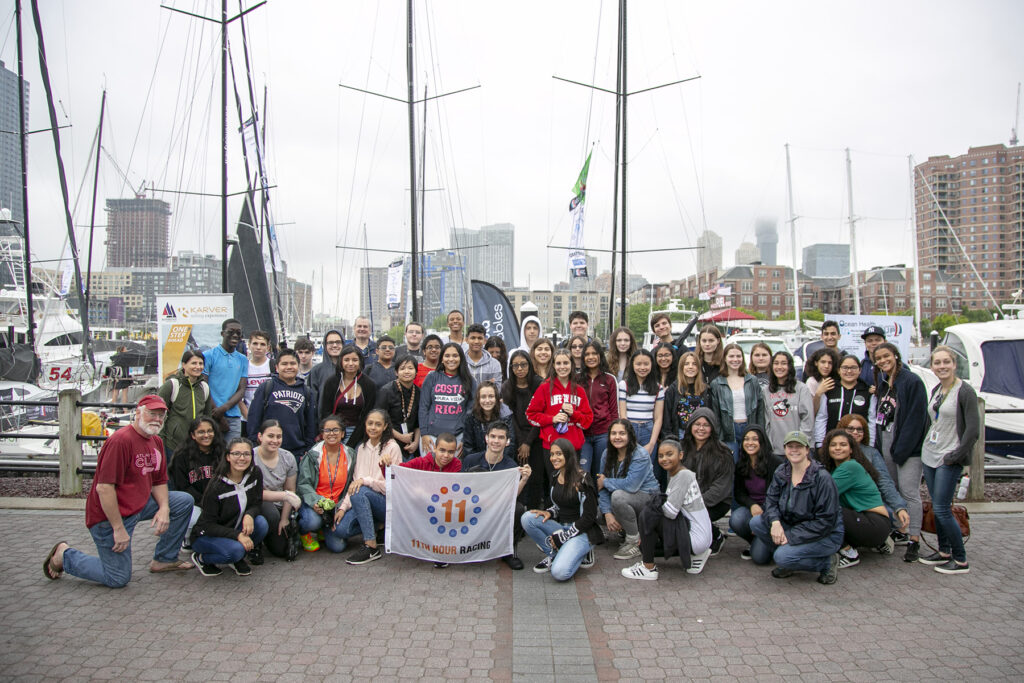 2013
First scientist named ambassador
Dennis Nixon, Professor of Marine Affairs at the University of Rhode Island joins the Ambassador program.
Supporting STEM

The grant program expands to support Science, Technology, Engineering and Math (STEM) education programs at community sailing centers like Rocking the Boat and Courageous Sailing, which provide access for all to have meaningful experiences on their waterways.
First regatta sponsorship
The Atlantic Cup presented by 11th Hour Racing goes carbon neutral by reducing its footprint and offsetting unavoidable emissions.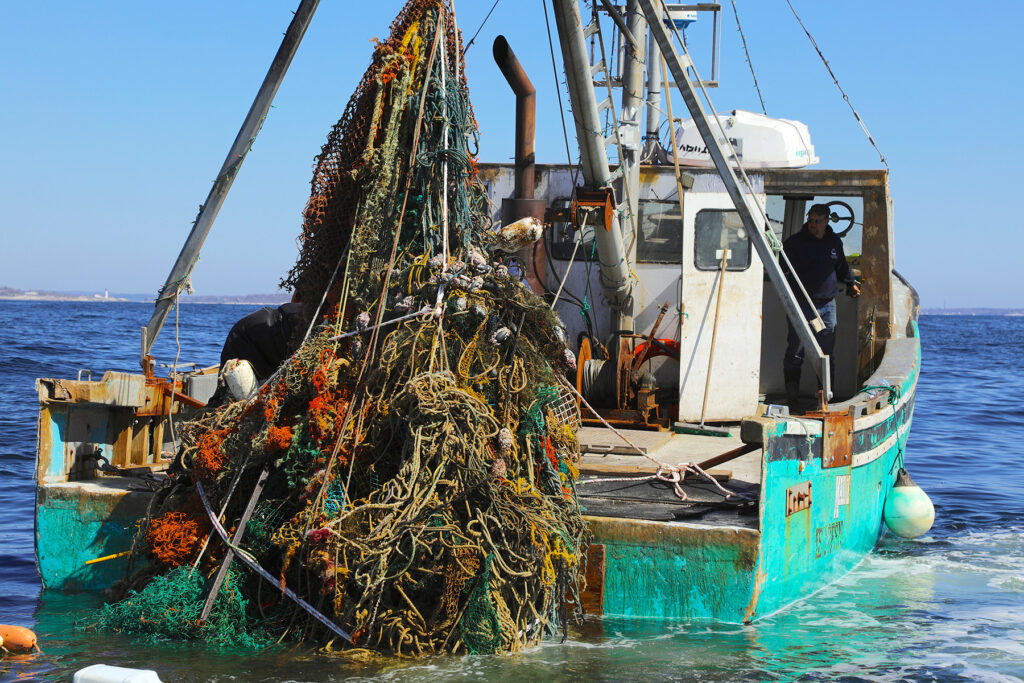 2014
Expansion of grant program to marine debris
The grant program expands to fund underwater cleanups and sea-level rise adaptation. A successful pilot program with Clean the Bay tests the organization's equipment and enables them to receive funding from NOAA to remove old wood pilings in the Providence and Seekonk Rivers.
First sustainability sponsor of an America's Cup Team
11th Hour Racing becomes the Exclusive Sustainability Partner of the British America's Cup team, setting a goal of running a sustainable campaign and building a long-term business model that prioritized environmental, social and economic responsibility.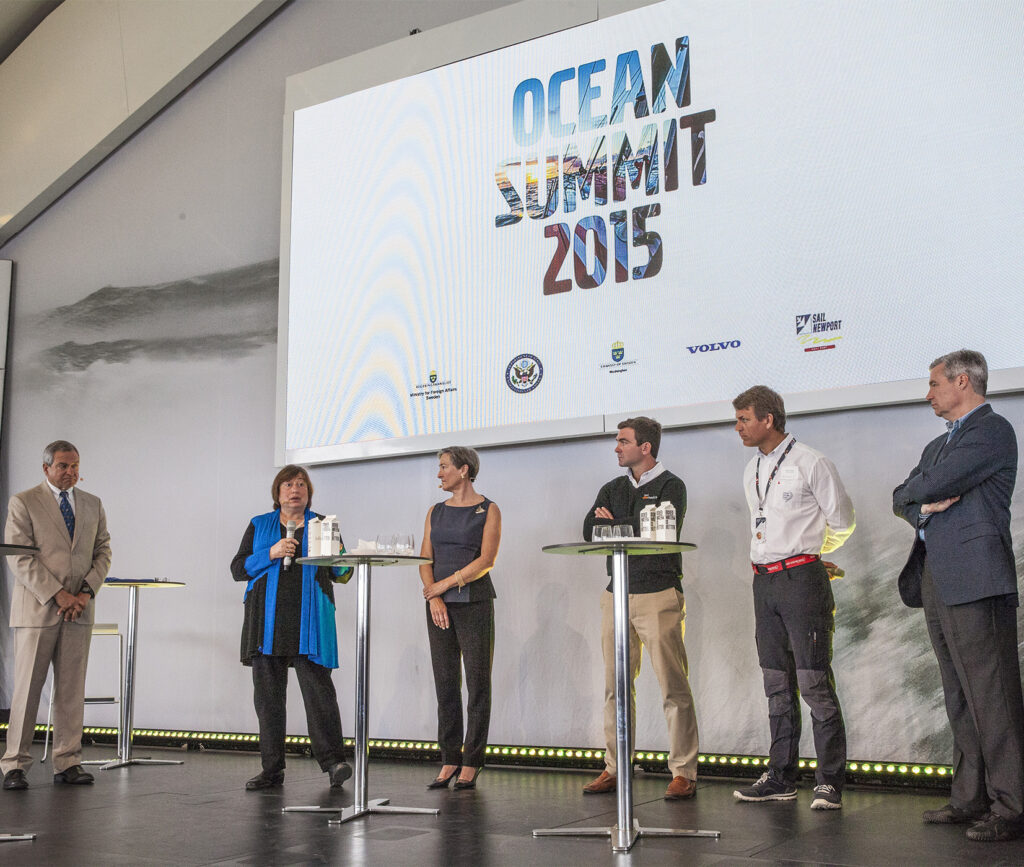 2015
More women join the Ambassador program
Professional sailors Erika Heineken, Stephanie Roble and Jamie Haines join the Ambassador program.
Stopping plastic pollution
11th Hour Racing supports Ocean Conservancy's report "Stemming the Tide: Achieving a Plastic-Free Ocean" to understand where ocean plastic pollution comes from and how to stop it.
11th Hour Racing supports the University of Georgia's Marine Debris Tracker, a citizen-science app developed by Dr. Jenna Jambeck and Dr. Kyle J. Johnsen to compile data on the amount, distribution and type of debris observed or collected by users globally.
First engagement with the Volvo Ocean Race
11th Hour Racing supports two events at the Volvo Ocean Race Newport Stopover: an ocean science exploration zone and the first Ocean Summit, a conference that catalyzes ocean health action.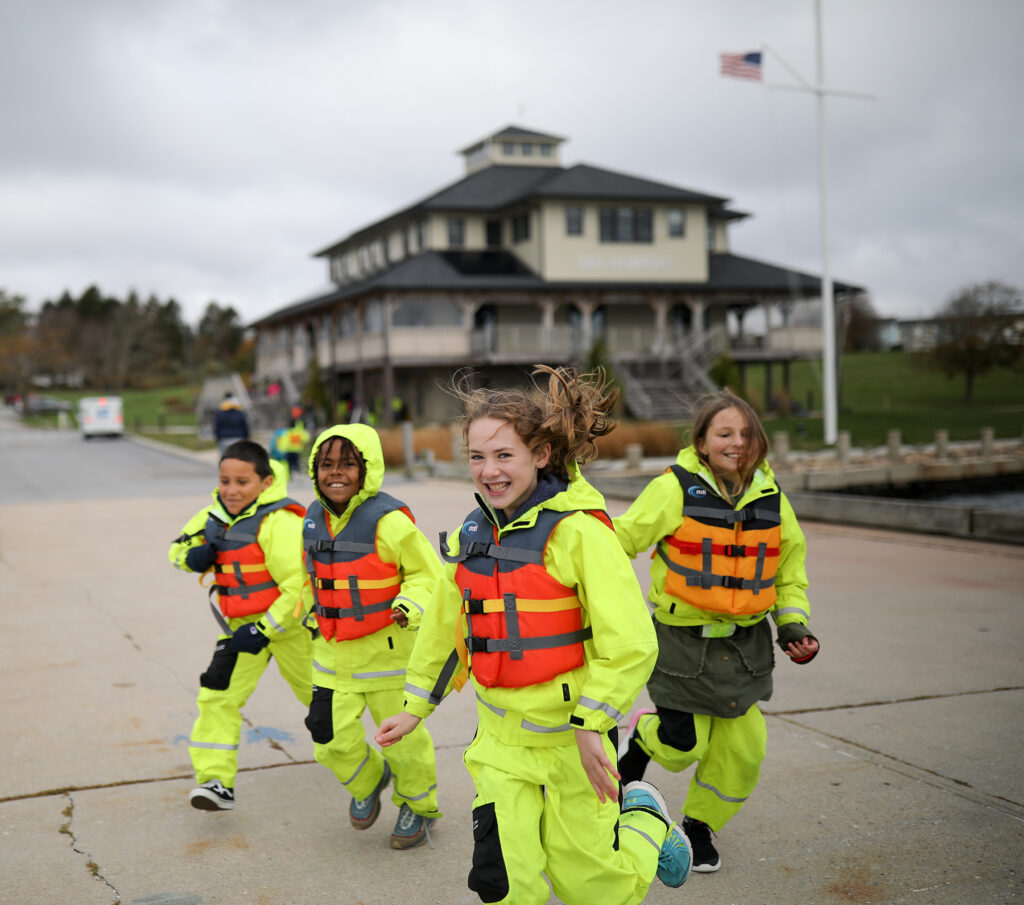 2016
Green infrastructure for community sailing
11th Hour Racing supports Sail Newport's Mid-Park Marine Education and Recreation Center, a LEED-compliant public sailing center that features sustainably-resourced materials, solar power and a rainwater harvesting system for irrigation, boat washing and restroom water.
Sponsorship of grand-prix sailing circuit
52 SUPER SERIES' 'how long til it's gone' infographic goes viral, showing the reach of global sporting events like this pro-circuit, which 11th Hour Racing began sponsoring in 2015.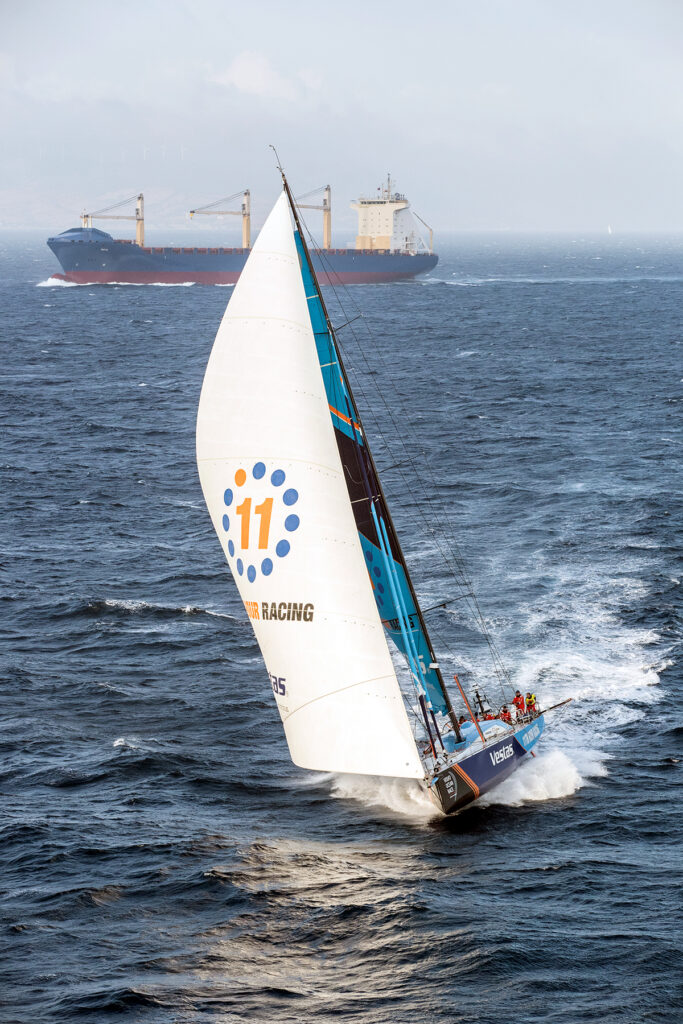 2017
First photographer joins program
Cory Silken, an award-winning yachting and luxury lifestyle photographer, becomes the first content creator to join the Ambassador program.
Local legacy grantees
11th Hour Racing launches its legacy grant program to leave a lasting impact during the Volvo Ocean Race. A grant is given to a local NGO at each stopover. The Vestas 11th Hour Racing team meets with each grantee and learns about the environmental solutions to share them with fans from around the world.
Taking sustainability around the world
11th Hour Racing becomes the founding principal partner of the Volvo Ocean Race's Sustainability Program. Additionally, we join forces with Vestas as co-title sponsors of Vestas 11th Hour Racing team – this is Charlie Enright and Mark Towill's second race around the world.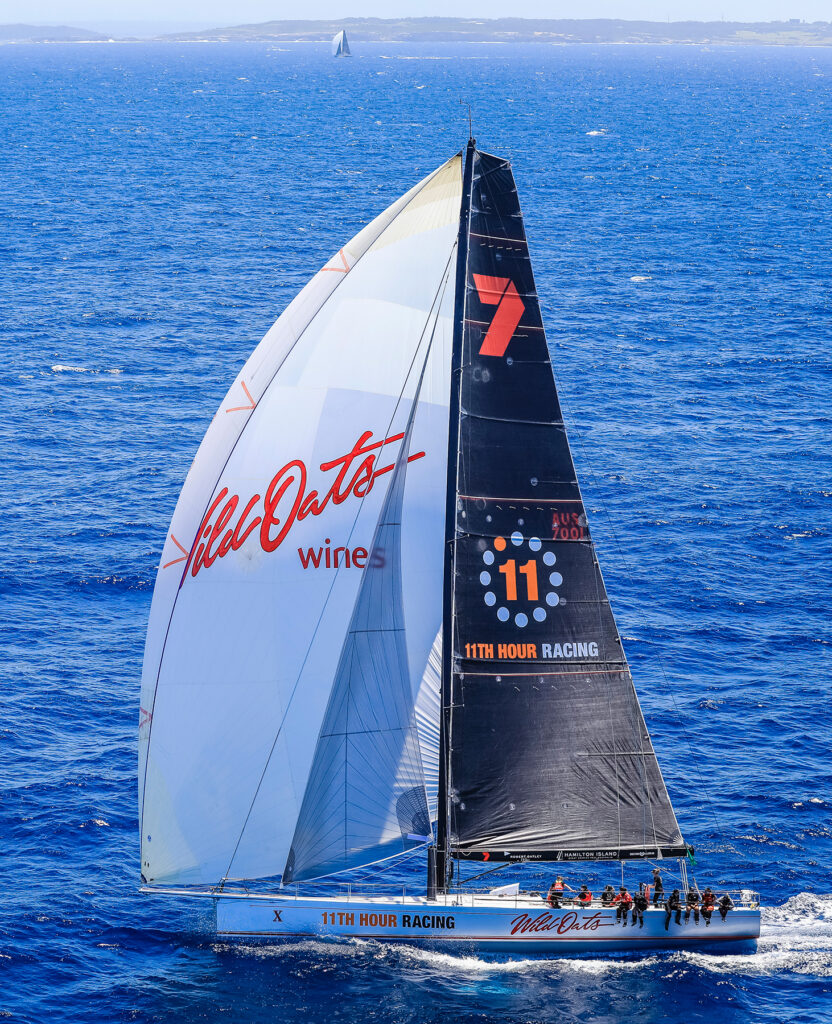 2018
Launch of Ambassador grant program
Ambassadors take on a new responsibility, working with 11th Hour Racing to select an organization for a grant. Ambassadors assist in the development of the project's scope, work plan, evaluation, and promotion.
First global innovation challenge grantee
11th Hour Racing supports Imagine H2O's Urban Water Challenge to develop innovative ways to advance how we source, distribute, use and reuse water. 
Microplastics found at Point Nemo
Microplastic sensors on Volvo Ocean Race boats, installed as part of the sustainability program co-created with 11th Hour Racing, identify microplastics in the water at Point Nemo, the furthest point from land on Earth, where the nearest humans are on the International Space Station.
First sponsorship of all-female sailing team
Competing in the 2018 Rolex Sydney Hobart Yacht Race, Ocean Respect Racing's 13-strong all-female professional crew led by Australian skipper Stacey Jackson galvanizes the importance of sustainability throughout the sailing community in Australia.
First major sustainability award in sailing
The World Sailing 11th Hour Racing Sustainability Award celebrates high-impact, highly replicable sustainability initiatives in the sport. The inaugural award is won by Corpus Christi Yacht Club for the successful delivery of the 2018 Youth Sailing World Championships, the first event at its level to focus on ocean conservation and sustainability.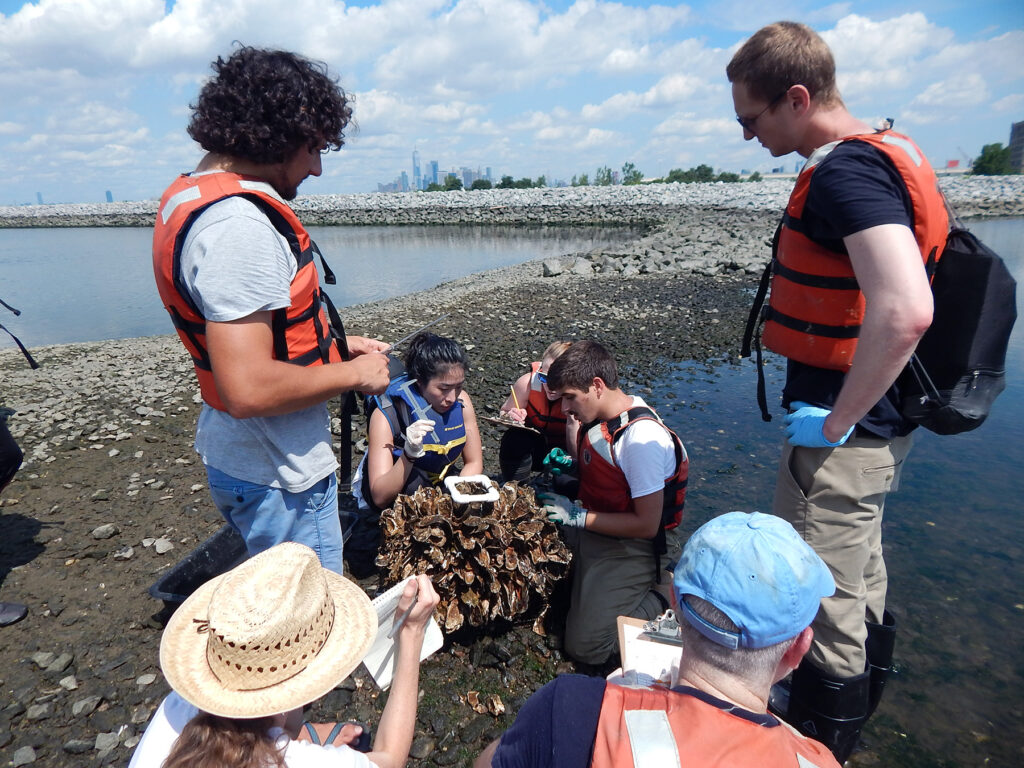 2019
International expansion for Ambassador program
World-renowned French offshore sailor François Gabart and lifelong Olympic campaigner and sailing coach Elizabeth Kratzig join the Ambassador program.
Expansion to include ecosystem restoration
The grant program expands to include ecosystem restoration and resilience work ranging from seagrass restoration in Puerto Rico and mangrove planting in Kenya and the Dominican Republic, to oyster reef building in New York City.
Largest sustainability sponsorship of its kind in sports
Building on the multi-award winning Sustainability Program from the 2017-18 Volvo Ocean Race, 11th Hour Racing renews and expands its sponsorship with the newly renamed The Ocean Race, partnering on a broad range of initiatives to promote the restoration of ocean health and embedding sustainability in all event operations.
First title sponsorship of a major offshore racing team
11th Hour Racing becomes title sponsor of 11th Hour Racing Team, led by American offshore sailors Charlie Enright and Mark Towill and launches its #oceanhour campaign, with sustainability at the core of all team operations.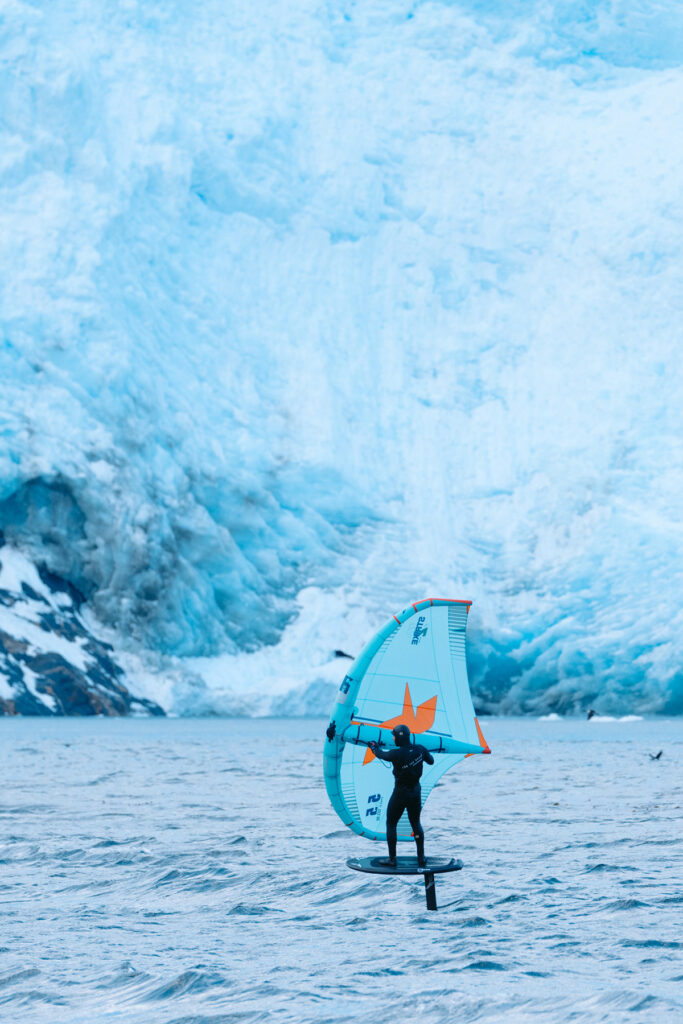 2020
First South American ambassador
Argentine Olympic sailor, environmental activist and communicator Yago Lange joins 11th Hour Racing's Ambassador program.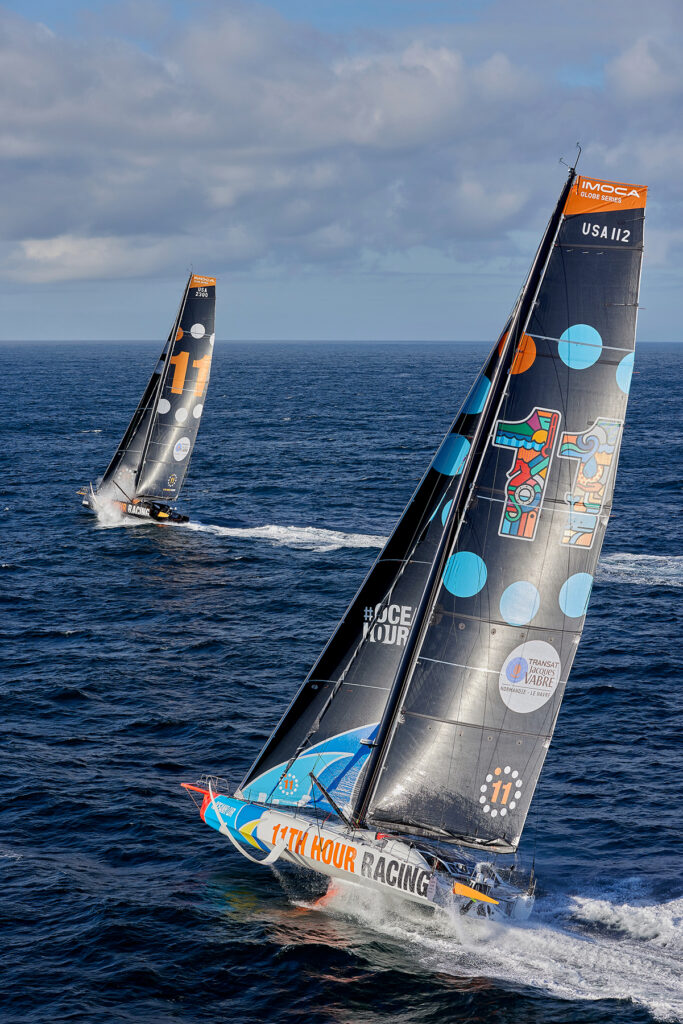 2021
Expansion of grant program to human rights
11th Hour Racing funds the Outlaw Ocean Project to produce high-impact investigative stories about lawlessness at sea and the diversity of environmental, human rights, and labor abuses occurring offshore around the world.
First sponsorship beyond sailing
11th Hour Racing becomes the Official Sustainability Sponsor of the Hall of Fame Open, which draws some of the world's best tennis players and thousands of fans to Newport, Rhode Island, each year for a week of exciting competition on the historic grass courts.
Diving into French offshore sailing
11th Hour Racing sponsors the Transat Jacques Vabre, highlighting ocean health for an audience of 450,000 in the race village of Le Havre, France. The 11th Hour Racing Team makes history by entering two boats in the IMOCA 60 class. Launched in August 2021, 11th Hour  Racing Team's 'Mālama' was built with sustainability at the forefront – undergoing a life cycle assessment to track the carbon footprint and including alternative materials like flax and recycled carbon fiber.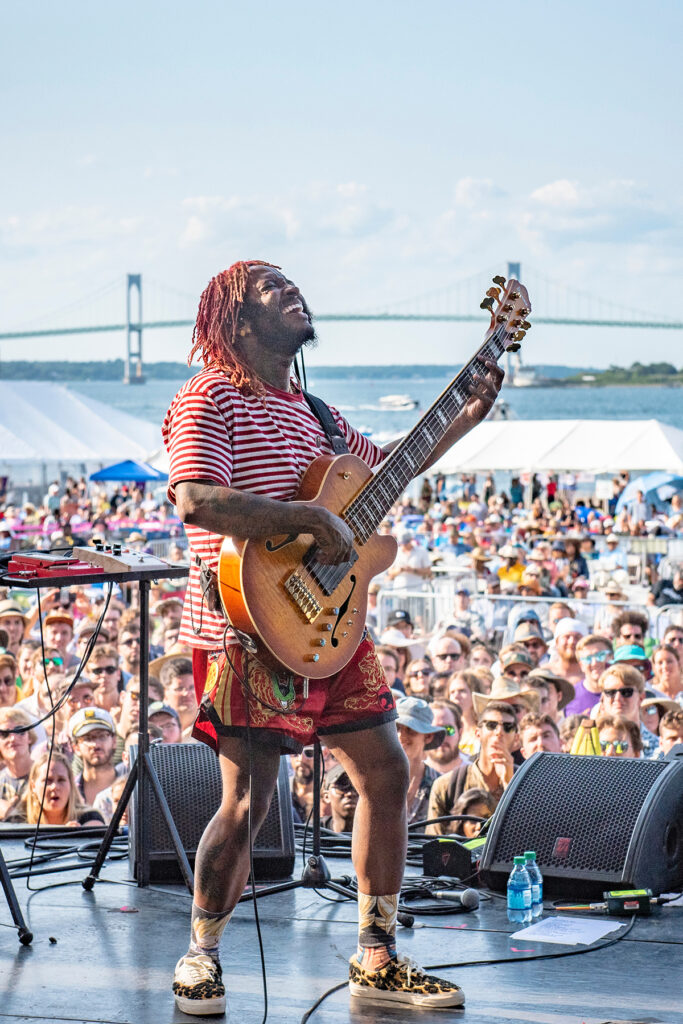 2022
Focus on regional efforts
11th Hour Racing's grant program aligns its grantmaking with prioritizing funding on the East Coast of the United States, Puerto Rico, Hawaii, and the Caribbean. These target regions host successful ecosystem restoration projects. 
Expansion of sponsorships program
MarineShift360
11th Hour Racing launches MarineShift360 as the founding sponsor to drive sustainable design and manufacturing in the marine industry in collaboration with global sustainability firm Anthesis Group. The Life Cycle Assessment (LCA) tool won a prestigious DAME Design Award in the 'marina equipment, boatyard equipment, and boat construction tools and materials' category.
Newport Folk & Jazz Festivals
Widely considered two of the most treasured cultural institutions in American history, the Newport Folk and Jazz Festivals expand their sustainability initiatives with  11th Hour Racing as their Environmental Awareness Sponsor.
Route Du Rhum – Destination Guadeloupe
As an Official Supplier of the solo transatlantic race—which boasts the largest fleet in ocean sailing on the same startline—11th Hour Racing supports waste management, water stations and marine debris removal at the race village that attracts 2 million people in Saint-Malo, France.
Check out our 2022 Annual Highlights to read more about our work this year!
MEET THE PEOPLE BEHIND 11TH HOUR RACING
We are a community of sailors, surfers, scientists, outdoor and ocean enthusiasts, united by our passion for a thriving ocean. Our team's experience, expertise, and knowledge reflect the vast array of skill sets needed to tackle the challenge ahead.
Our People
11th Hour Racing is part of the family of philanthropic organizations and initiatives started by Eric and Wendy Schmidt to make the world a better place for everyone.