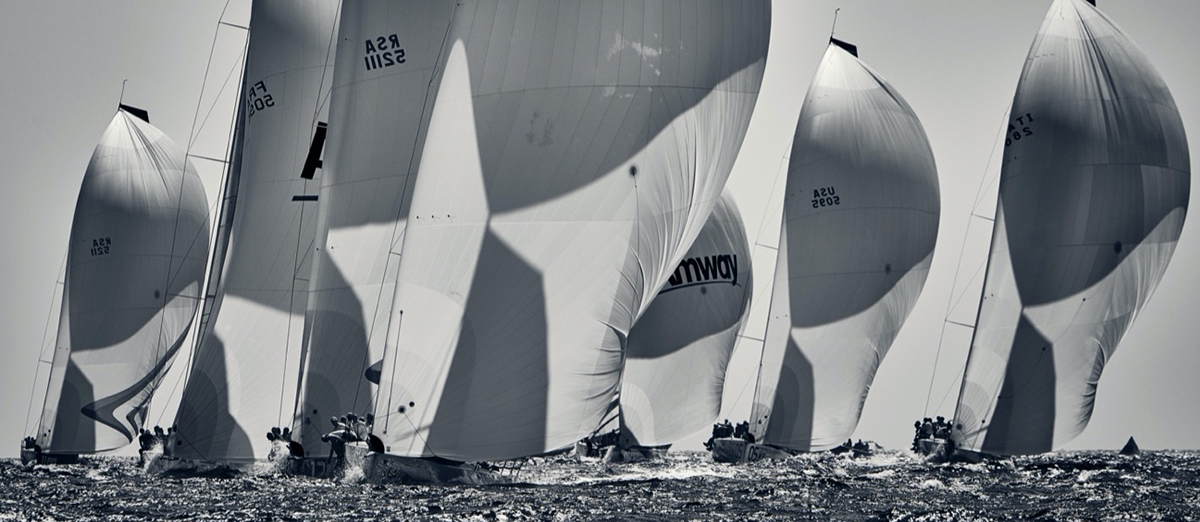 11th Hour Racing and the 52 SUPER SERIES: A Success Story to Grow and Extend as New Three-Year Agreement is Signed
11th Hour Racing is proud to be the Official Sustainability Sponsor of the 52 SUPER SERIES. Check out the latest news below.
Extending a successful six-year relationship that has grown stronger and more productive with each racing season, the 52 SUPER SERIES and 11th Hour Racing announced today a new three-year agreement.
From small, simple initiatives that began in 2015 focused on the circuit's community of sailors and staff, the sponsorship has grown to deliver a multifaceted programme that fully engages the circuit's participants and stakeholders and inspires shifting to sustainable behaviours through its global reach.
The development and integration of a climate action plan is fundamental to all ongoing 52 SUPER SERIES initiatives. The aim is to reduce or manage greenhouse gas emissions or compensate for them when they are unavoidable. On a local level, all events will follow a forthcoming sustainability plan.
Among the key commitments that are integrated into the planning for the 2021 season and beyond:
Aim to achieve zero-waste by recovering at least 90% of total operational waste through recycling, composting, donation or reuse.
Develop a strategy to embed sustainability into the supply chain and procurement processes.
Involve all key stakeholders in sustainable operations, practices, and communications.
Develop education and outreach goals for event organisers, sailing teams, owners, and local delivery organisations such as yacht clubs.
Develop and implement an Environmental Incident Management Plan to prevent and deal with oil spills and marine mammal strikes.
Implement a sustainable food policy and strategy.
Commit to staff and supplier diversity and local economic development.
Work with suppliers and sponsors on sustainable packaging choices.
Deliver sustainability workshops for all host venues.
Leading by example, the 52 SUPER SERIES will introduce "Lighthouse Initiatives," which are practical, technical solutions applicable to other sailing events such as:
Robot race marks, thus reducing fuel used by support boats.
Electric RIBs.
A solar-powered race office.
Electric TP52 engines.
"We are thrilled to extend our collaboration with 11th Hour Racing," said Agustín Zulueta, CEO of 52 SUPER SERIES. "It allows us to prepare an exciting, long-term future, seamlessly integrating sports performance with sustainable practices."
"The 52 SUPER SERIES is our longest standing sponsorship," said Jeremy Pochman, CEO and co-founder of 11th Hour Racing. "It is great to see their dedication to sustainability embraced by the sustainability ambassadors of each team. The leadership shown by the 52 SUPER SERIES and the grand prix race teams is a guiding light to sailors around the world. We are excited to kick off the 2021 season, to get back out on the water, and to tackle more challenges together."
"We are so grateful to be able to extend our collaboration with 11th Hour Racing," said Lars Böcking, chief sustainability, 52 SUPER SERIES. "Although we are delighted to have already achieved so much, we have only really scratched the surface of a very big challenge. We have generated a high level of awareness among our wider 52 SUPER SERIES audience, but we need to be the catalyst for real changes within our sport and industry. We need greater correlation between positive behavioural changes, tracking, and accountability for what we do at home and in our competitive environment. We will stand together and do all we can to halt climate change while we still can."