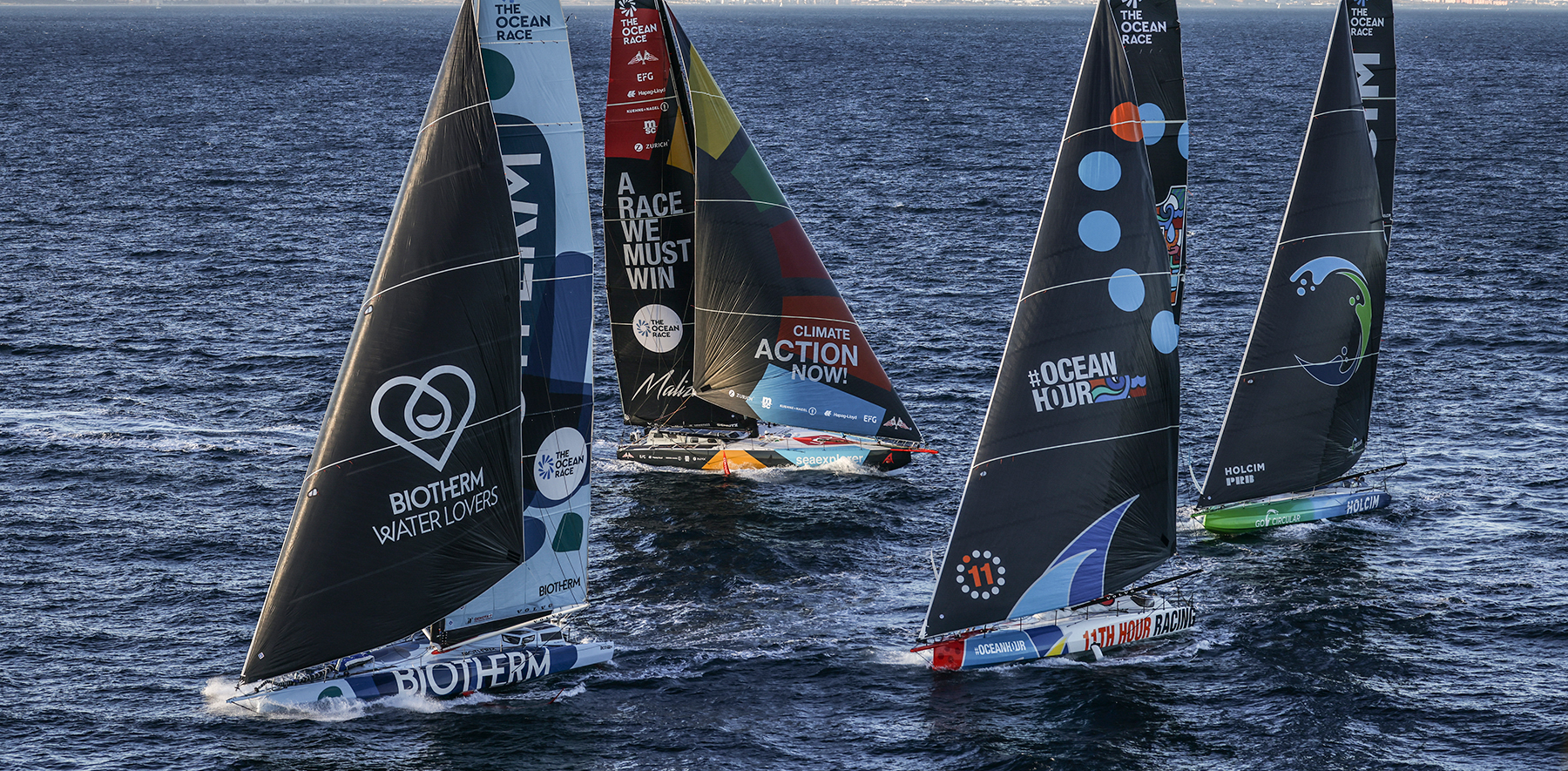 11th Hour Racing Supports Sail Newport to Create Rhode Island's Free After-School Sailing Program for Newport Public Schools
The two organizations join forces to create a legacy from The Ocean Race Newport Stopover
11th Hour Racing announced today its sponsorship of The Ocean Race Newport Stopover as co-host with Sail Newport and the State of Rhode Island. 11th Hour Racing provided $300,000 to expand Sail Newport's educational programming starting with the recent addition of a new Thompson Middle School Marine Exploration Program. The after-school program is currently piloted with sixth and seventh-grade students; it uses sailing and powerboating to teach science, technology, engineering, art and mathematics (STEAM) lessons.
Underscoring its mission to promote collaborative change for the ocean, 11th Hour Racing chose to commemorate The Ocean Race's third visit to Newport, R.I. by expanding public access to Narragansett Bay. The Thompson Middle School Marine Exploration Program uses the bay as its on-the-water classroom, cultivating students' understanding of the ocean while increasing their knowledge of their hometown's history, geography, weather and unique coastal environment.
"We're trying to remove barriers for after-school programs, sports, and recreational activities, so all of our local youth can access the water," said Rob MacMillan, co-founder and president of 11th Hour Racing. "We want every student in the Newport Public School system to imagine themselves as a future ocean racer, marine biologist, boat captain, engineer, or simply find peace and joy in nature."
Newport residents live on an island, but many don't have access to the water despite the proximity. Increasing opportunities for students to connect with the ocean instills a deep appreciation for the sea. The program also has the potential to inspire future careers in the marine and green sectors and prioritize solutions that improve ocean health, such as composting, clean energy, and restoration.
"Our students have one of the most unique experiential learning opportunities available in education with the programs that 11th Hour Racing supports for the public school community through Sail Newport. During The Ocean Race Newport Stopover next month, students will have the opportunity to discover an even bigger world of ocean health, science and the importance of keeping our ocean healthy, which is critically important for life," said Kim Hapgood, program director of Sail Newport.
Teams in The Ocean Race will sail over 32,000 nautical miles visiting eight cities around the world. Newport, R.I. is the only North American Stopover, from May 13 – 21, 2023, at Fort Adams State Park. Newport hosted the stopover twice in 2015 and 2018, with more than 247,000 people visiting during the past stopovers, including nearly 6,500 students through the field trip program.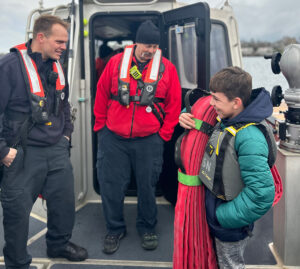 Header image credit: Sailing Energy / The Ocean Race