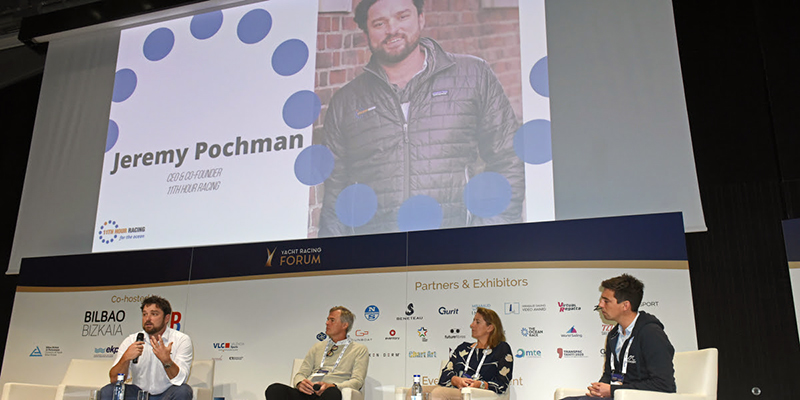 2019 Yacht Racing Forum
365 delegates from around the world attended the 2019 Yacht Racing Forum in Bilbao, Spain for two days of conferences, presentations, and networking. 
Our co-founder and CEO, Jeremy Pochman moderated a panel entitled, 'The Business of Sport and Sustainability,' sharing the immense opportunities for companies, sailors, and manufacturers that incorporate sustainability into their company policies. Panelists included Dee Caffari MBE, Pro Sailor, Johan Salen, Managing Director, The Ocean Race, and Thomas Normand Director General, MerConcept.
The conference program embraced sustainability, dedicating an entire morning to 'A Sustainable Future For The Sport Of Sailing.' In addition to the panel above, sessions featured presentations on critical topics, such as the effects of climate change on the sport of sailing and the impacts of sunscreen on coral reefs.
Additionally, delegates supported the event's sustainability guidelines that were promoted prior to the event, reminding people to not bring any single-use plastic bottles or straws. To reduce its waste footprint, the event also did away with a paper event brochures and recycled the conference-pass lanyards for next year's Forum.
The 2020 Yacht Racing Forum will take place in Portsmouth, UK, on November 23 & 24.
Pictured above, the panel on 'The Business of Sport and Sustainability' gets underway. Photo credit: Yacht Racing Forum