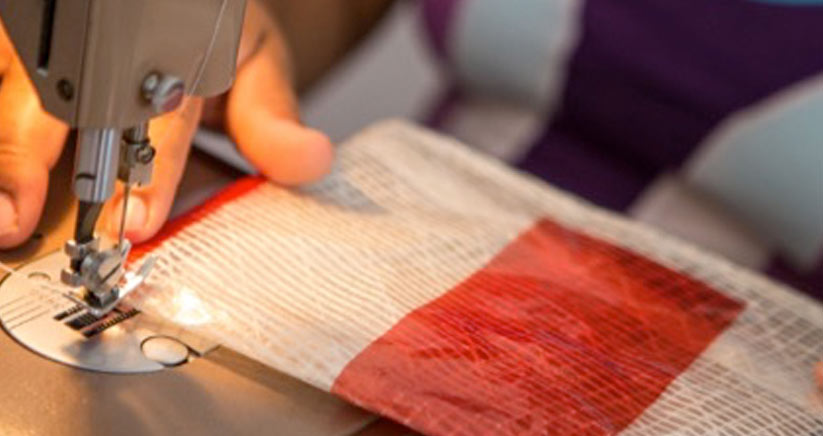 Cabarete Guide 2017: Upcycled Project
Cabarete Guide 2017: Responsible Tourism and Investment Guide created by The Mariposa DR Foundation.
Published on Dec 16, 2016
Sailboat racers understand the importance of harnessing the power of the wind—of redirecting this energy to advance towards their goal. The Upcycled Sails Project harnesses this same momentum to steer these racing sails much further than the finish line in Newport, Rhode Island. The project steers these sails all the way to Cabarete, a water sport community on the north coast of the Dominican Republic, where they are "upcycled" into hand-crafted bags. Like a sailboat redirecting the power of the wind, Upcycled aims to redirect human environmental impact and harness this energy to provide economic opportunities for women in Cabarete and invest in educating Cabarete´s girls, the next generation of environmental stewards.
Upcycled is a collaborative initiative between The Mariposa DR Foundation, 11th Hour Racing, and The Laurel Eastman Kiteboarding School. Recycled sails, donated from 11th Hour Racing, are shipped from the United States to the Mariposa DR Foundation in Cabarete. Here, they are "upcycled" into new bags by a group of local seamstresses in a sewing workshop within Mariposa. These bags are then sold both locally and abroad to provide a sustainable income for these women and their families, as well as to fund Mariposa's environmental education curriculum. Upcycled reduces the number of racing sails being sent to landfills and instead uses them to create an income for women in Cabarete.
Mamá Masón, the head seamstress for Upcycled, is a driving force behind Upcycled's impact. Every day, Mamá Masón comes to the workshop at the Mariposa Center for Girls where she shares her expertise—developed over decades of sewing and 15 years working in kite repair—to teach women how to transform used racing sails into hand-crafted bags.
Brock Callen, the 11th Hour Racing Ambassador who has been involved with the project from its inception, captures the essence of the project perfectly by saying: "Every sail that is donated becomes a job, a skill, an income, a sense of worth, an opportunity to advance the community." These advances are already taking shape as Upcycled continues to grow. The project currently employs six local women as seamstresses, two being recent graduates of the Mariposa Program.
Rosa Lourdes and Ana Iris both graduated from high school and Mariposa programs two years ago, and became involved with Upcycled this past year. Sewing is a valuable skill that can continue to open up job opportunities. Rosa Lourdes is already using her sewing skills as she studies fashion and designs her own clothes.
Proceeds from the Upcycled bags benefit both the seamstresses and the students at the Mariposa DR Foundation, specifically through the Environmental Education Program. Environmental education is an integral part of the Mariposa DR Foundation; permaculture gardening, Environmental Education classes, organic cooking classes, surfing, swimming, biking and other outdoor sports constitute a comprehensive curriculum with the goal of teaching students to love and care for the environment.
As the girls continue to develop an environmental understanding in Cabarete, Upcycled provides an opportunity for them to think globally. Patricia Thorndike Suriel, Mariposa's Founder and Executive Director, describes how inspiring it is that "we can do our part in a small corner of the world (teaching Dominican girls skills: swimming, surfing, permaculture and ocean ecology) and now feel that we're part of the bigger picture and not alone on our little island." In this way, Upcycled represents both the importance of promoting environmental awareness at the local level in Cabarete, and also of developing an international dialogue where everyone can make a difference in protecting the environment.
Like a sailboat race, the Upcycled Sails Project represents forward momentum. A forward momentum of: education, training, and knowledge from one generation to the next. As the project continues to advance "winning practices," we hope to see a new generation of environmentally-conscious individuals not just here in Cabarete, but wherever the wind may take you.