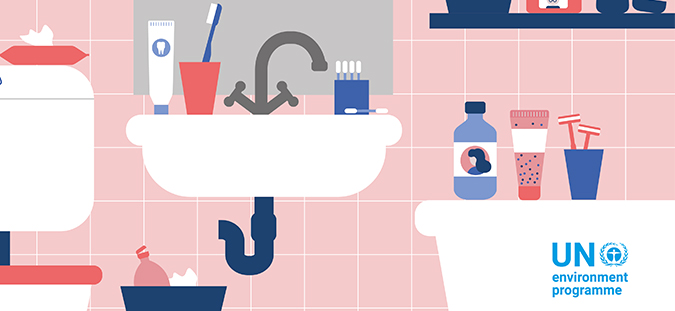 #CleanSeas A Global Commitment to Stopping Plastic Pollution
As media coverage continues to bring awareness of plastic in the ocean, the United Nations Environment Programme's (UNEP) Clean Seas campaign has become one of the largest global movements for combatting marine plastic pollution. The campaign has garnered commitments from 60 countries covering more than 60% of the world's coastlines. 
11th Hour Racing has proudly supported this campaign since 2018, and we are renewing our commitment through 2020. This extended grant will focus on creating fun, engaging campaigns that raise awareness and encourage people to take action on stopping plastic pollution. Efforts will also go towards following up with countries' Clean Seas commitments and highlighting their success stories.
Clean Seas has become a catalyst for change through bold content, exciting partners, and inspiring ambassadors. These efforts have led governments to pass plastic reduction policies, encouraged industries to minimize plastic packaging and redesign products, and motivated consumers to change habits and demand more action from both the public and private sectors.
Most recently, UNEP launched the 'What's In Your Bathroom' challenge to highlight hidden plastics in cosmetics and everyday personal care products. UN Ambassadors and fans also shared how they've transformed their bathrooms to plastic-free, switching out common plastic products such as toothbrushes and razors with ones made out of reusable materials.
Click here to view an interactive version of the bathroom infographic to learn about what types of plastic could be lurking in your bathroom.
60 countries and counting!
Since the launch of the campaign, #CleanSeas has gathered substantial commitments from countries to reduce their plastic footprint. A few highlights from these commitments include:
About the #CleanSeas Campaign
UN Environment launched Clean Seas in February 2017, with the aim of engaging governments, the general public and the private sector in the fight against marine plastic pollution. Over five years, the campaign will address the root-cause of marine litter by targeting the production and consumption of non-recoverable and single-use plastic. To do this effectively, citizens need to be aware, engaged and active in addressing the problem in their daily lives and beyond.