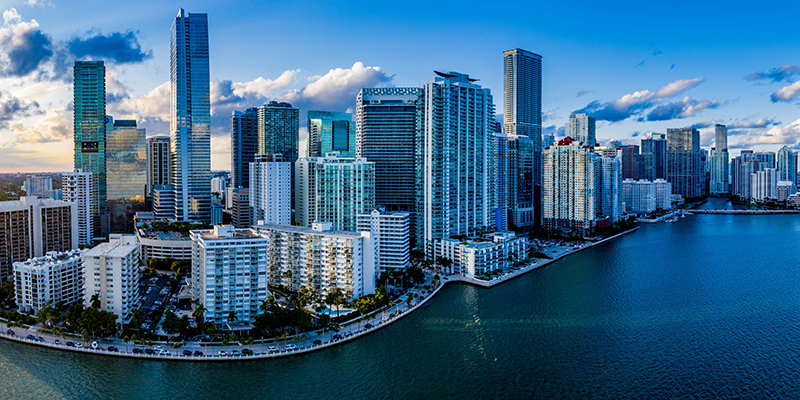 Confronting the Water Crisis: 11th Hour Racing Awards $250k Grant to Support Imagine H2O's Urban Water Challenge
At a time when access to clean water is of critical importance for public health around the world, 11th Hour Racing announced today a $250,000 grant to support Imagine H2O's 2020 Urban Water Challenge — the third annual global competition to encourage the development of innovative ways to advance how we source, distribute, use, and reuse water to build resilient communities. 
This is the third year 11th Hour Racing has supported the Urban Water Challenge as it works to accelerate water sustainability through innovation.
The 2020 Urban Water Challenge will spotlight urban water resilience in coastal communities and source additional deployments addressing issues from source to sea. The Challenge provides entrepreneurs with early financial support and a network of strategic partners as they look to develop technologies focused on three main areas:
Stormwater runoff and coastal resilience

Water reuse and recycling

Safe, clean drinking water
"Almost every city around the world is facing water challenges, from sea level rise and stormwater flooding to aging infrastructure, or contaminants in drinking water, to a growing demand for water and limited supplies. As the climate crisis intensifies, these issues will only become more urgent," said Michelle Carnevale, 11th Hour Racing's grant program director. "The Urban Water Challenge empowers innovative entrepreneurs to develop their creative ideas into real-world solutions to prevent coastal pollution, manage wastewater and runoff, and provide safe drinking water to those in need. The results from the previous winners have been impressive, and we are proud to be a founding partner of this important competition." 
According to the UN Sustainable Development Goals (SDG), billions of people around the world lack clean water for drinking, sanitation and handwashing facilities. As the world struggles with the fallout of a global pandemic, the importance of reliable access to safe water becomes even more critical. As cities around the world try to meet the growing demand for drinking water, an aging or unreliable infrastructure results in the loss of millions of gallons of water due to leaks and inefficiencies. Cities are also struggling with how to become resilient to the increasing impacts of storms and flooding that are growing in intensity and frequency as a result of climate change. The 2020 Challenge will source solutions that enable and accelerate progress towards the three following Sustainable Development Goals — Clean Water and Sanitation (SDG 6), Sustainable Cities and Communities (SDG 11), and Life Below Water (SDG 14).
"Incentives like catalytic funding are essential, especially now that cities and communities are under more pressure than ever to do more with less, to deploy technologies that will advance progress towards the Sustainable Development Goals," said Kelly Trott, vice president of Imagine H2O. "That's why Imagine H2O is thrilled to launch the third 2020 Urban Water Challenge in partnership with 11th Hour Racing. We are seeking entrepreneurs with technologies that can rapidly scale to help address global water issues and impact the health of people, cities, and the planet." 
In 2019, 226 startups from 38 countries applied to the Urban Water Challenge. The winners have deployed solutions in four continents and partnered with five municipalities, including the following: 
Applications for the 2020 Urban Water Challenge open April 23, and are due by June 22, 2020. For more information about the application process, visit https://www.imagineh2o.org/urban-water-challenge.