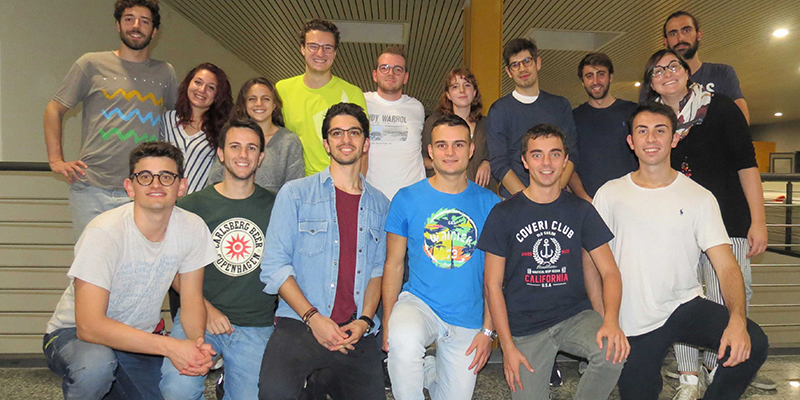 Eight Teams Have Joined the 2020 SuMoth Challenge
As a sponsor of the Foiling SuMoth Challenge, we are pleased to announce the student-led teams participating this year. The Foiling SuMoth Challenge is the first and only global event dedicated to the amazingly fast foiling boats, their sailors, designers and builders — to support and promote sustainable boat building practices. The following eight teams will be competing in the 2020 SuMoth Challenge, and a winner will be announced at Foiling Week in Italy in June 2020.
CANADA
Team Rafale. From École de Technologie Supérieure, ÉTS – Montréal



FRANCE
Centrale Nantes, From Audencia Business School and ENSA Nantes (Nantes is the city)
ITALY
PoliMi Sailing Team. From Politecnico di Milano Design, Aerospace Science and Technology, Mechanical Engineering and Materials Chemistry departments.

PoliTo Sailing Team. From Polytechnic University of Turin

Mothis Vela UniPd. From University of Padova

UniNapoli Team. From University of Naples Federico II
UK
UK Team. From Solent University – Southampton
USA
USCG Team. From United States Coast Guard Academy – New London, CT
Starting today, Foiling Week will post the presentations of each team. Please support these students by sharing your favourite team's presentations and news about their SuMoth Challenge participation. The winner will be decided at Garda 2020 Foiling Week, Italy, June 24th-28th.
The evaluation of the teams involves a dynamic phase in which the sailors will compete in the water and a static phase in which the judges will evaluate the technical characteristics of each project, including costs, design, production and sustainability.
Good luck to all the teams!
Header image credit: PoliMi Sailing Team.