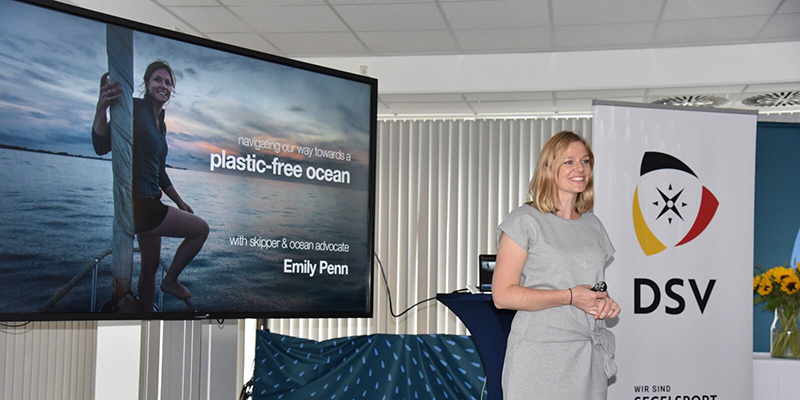 eXXpedition runs workshop with German Sailing Team
On 19th June 2019, Emily Penn eXXpedition's co-founder, skipper and ocean advocate ran a workshop for the German Sailing team, youth sailors, coaches and support staff. The focus of the session was on the impact of ocean plastics and toxics in our global seas, and importantly, how the participants could make a positive impact on plastic pollution.
It was thanks to a grant from 11th Hour Racing that the workshop was made possible. The grant has been provided to eXXpedition to enable us to deliver impactful sessions for aspiring ocean changemakers and also supports our series of Round the World voyages which set sail from the UK in October 2019 on a two-year voyage with 300 all-women crew participants.
The workshop took place in advance of Kiel weekend and included an introduction to the challenges of plastic pollution by Emily, a clean up of the boatyard and a hands-on solutions-focused workshop, which was designed to help attendees find their role in tackling the ocean challenges we face. 
To learn more about Emily Penn's eXXpedition workshop with youth sailors, coaches and staff of the German Sailing team, visit eXXpedition.com. You can also discover more about the eXXpedition Round the World project here.