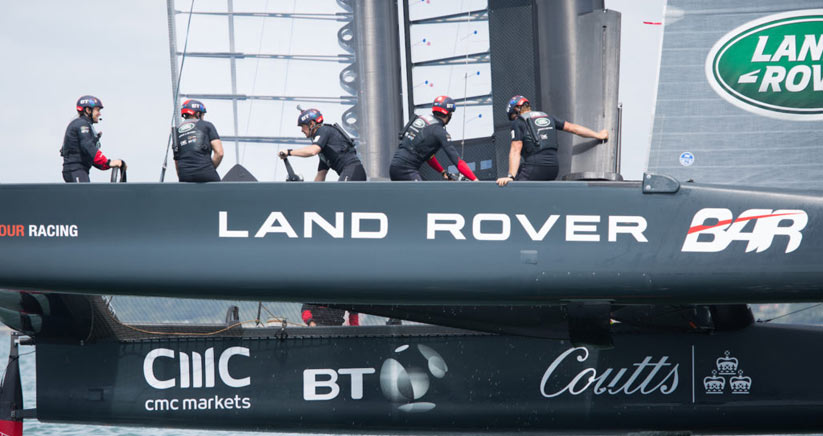 Finding solutions by harnessing the power of our partnerships
Released by The Huffington Post.
By Ben Ainslie
The world gathered in Morocco recently for COP22, the first meeting since the Paris Agreement – the first truly global and binding agreement on climate change with implications for the global economy and businesses everywhere.
I thought I had a reasonably good understanding of the environmental and global issues surrounding climate change. But after a recent visit to the Cambridge Institute for Sustainability Leadership (CISL) and the British Antarctic Survey with my team Land Rover BAR and some of our Partners, it has all become a lot more immediate, more frightening and obvious that the need for action is urgent.
We spent two days at the University of Cambridge for a programme of talks and meetings called Inspiring Sustainability through Partnership. It was sponsored by our Sustainability Partner 11th Hour Racing, co-founded by Wendy Schmidt, and delivered by CISL.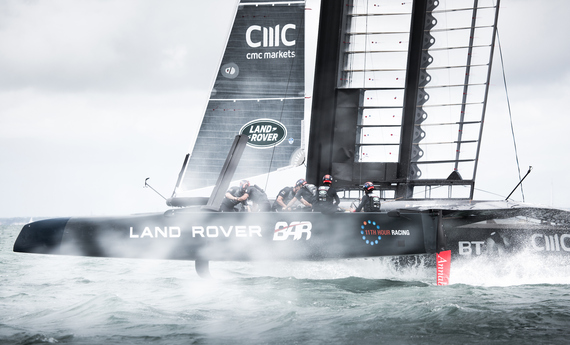 The scariest thing that resonated the most with me was the impact that climate change will have on the next generation. In the last 30 years, climate change has accelerated and we have lost the equivalent of a third of the size of Europe in Arctic sea ice. The impact of this change is an infrastructure breakdown in some parts of the world, with increased conflict and migration as people are displaced in their efforts to survive; and agriculture and food supply are lost through extreme weather events, such as huge droughts or severe flooding.
We have already seen a one-degree global temperature rise since pre-industrial levels. I've got a 3-month old daughter and if we continue to do nothing then in her lifetime she will see a further three-degree global increase. It will lead to a sea level rise of almost a metre and potential loss of over 24 percent of the mammals and half of the plant species currently on the planet.
In that scenario, we can anticipate massive disruption to society as individuals and nations struggle for the resources – water, food, energy – required to survive.
It reconfirms to me the fact that we need to act, and we need to act fast. Aggressive mitigation policies to limit this impact could keep the temperature rise down to just over one more degree of increase. There will still be very serious consequences, but we can limit the damage. A total two-degree overall temperature rise is regarded by scientists as a tipping point, with the pace of the negative impact accelerating around this point.
It's a bleak picture, but mankind has been incredibly innovative in solving problems over the past couple of centuries, and this is another challenge that we need to meet – but clearly time is running out.
It was Wendy Schmidt who really instilled in me the responsibility and the opportunity that we have to make a difference. At Land Rover BAR we now have a dedicated sustainability team, and with 11th Hour Racing we set ourselves the goal to be the most sustainable sports team in the country.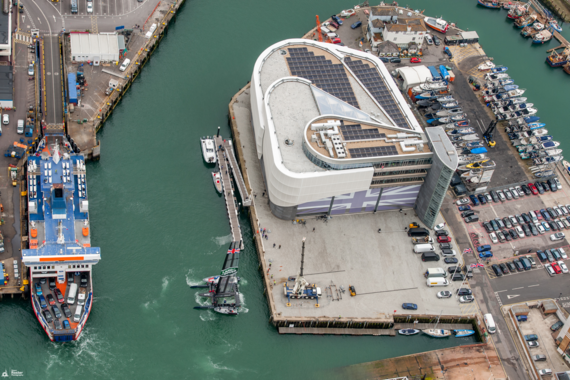 Since we launched two and half years ago, we've been getting our own house in order, minimising our operational impact and driving innovative research in a number of areas, from ecosystem restoration to reuse and recyclability of composite materials. A couple of our achievements include gaining the Olympic-inspired international standard for sustainable events management, ISO 20121; and BREEAM Excellent standard for our purpose built 74,000 sq. ft. waterfront home on Camber Quay in Portsmouth. These are both firsts for a professional British sports team.
We can find solutions by harnessing the power of our partnerships with Land Rover, BT, 11th Hour Racing and Low Carbon. For example, through working with Land Rover we are creating a new life cycle model for the marine industry for carbon fibre re-use and recycling. We have also already engaged the other America's Cup teams who have come together to publish a ten-point Sustainability Charter for the Cup.
We look forward to sharing our experience for the benefit of the marine industry, and to working with all our partners to set about making a difference; furthering this agenda within our sport and out to the wider world. There is so much more that we can and must do – we are just scratching the surface, and the lesson I learned in Cambridge is that time is running out.
Photos ©Harry KH/Land Rover BAR
Published by: The Huffington Post, November 29, 2016.