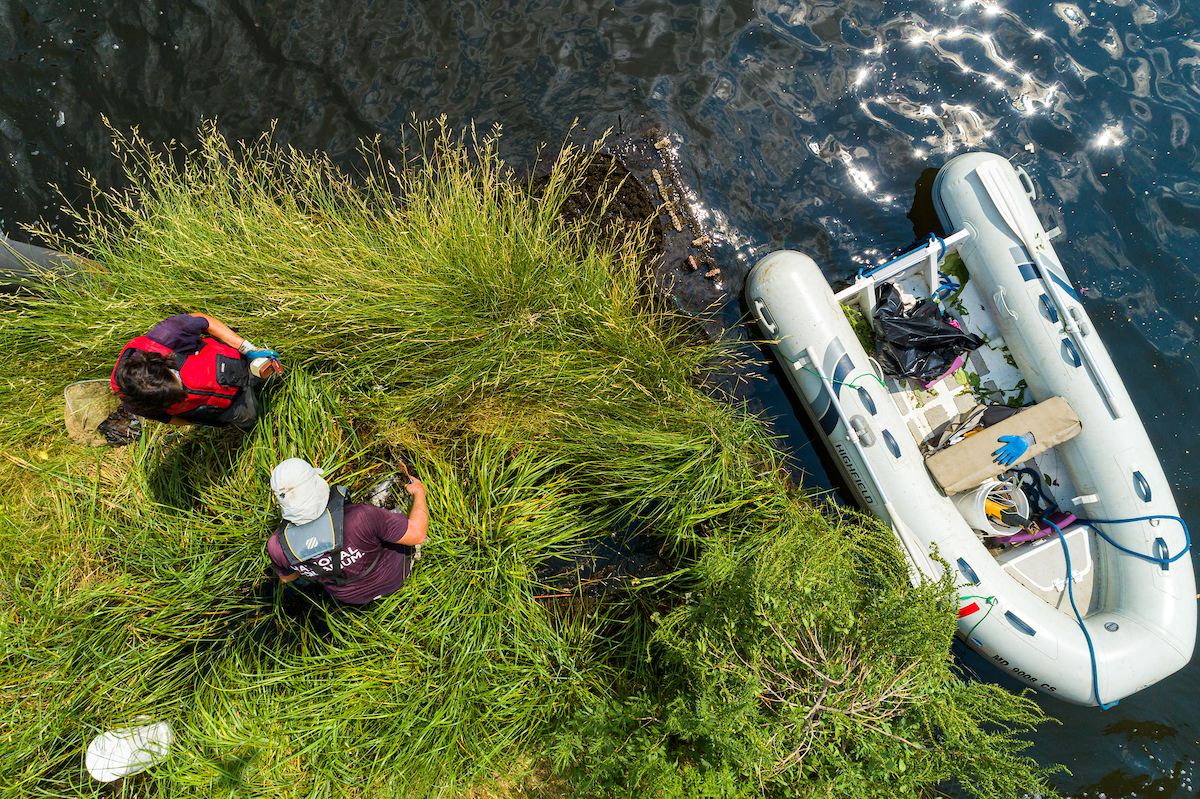 Floating Wetlands
Visit the National Aquarium's floating wetland science lab
In many urban harbors around the world, native wetlands have been devastated due to coastal development. Restoring marine habitat is critical to supporting ecosystem restoration, preserving biodiversity, and improving water quality. However, there is often limited space which is why, The National Aquarium in Baltimore, Maryland, has been developing floating wetland technology for 10 years. In that period, they've found that plants and bacteria growing on the floating wetland draw excess nitrogen from the water, helping reduce algae blooms.
Scroll down to immerse yourself in the National Aquarium's floating wetland study, located in Solomons Island, Maryland.
About National Aquarium
The National Aquarium is a nonprofit organization whose mission is to inspire conservation of the world's aquatic treasures.
Header image: A floating wetland in Baltimore's Inner Harbor. 11th Hour Racing's grant to the National Aquarium supports research investigating the rate of nutrient removal from the harbor by floating wetlands. Photo credit: ​​David Coffey/National Aquarium