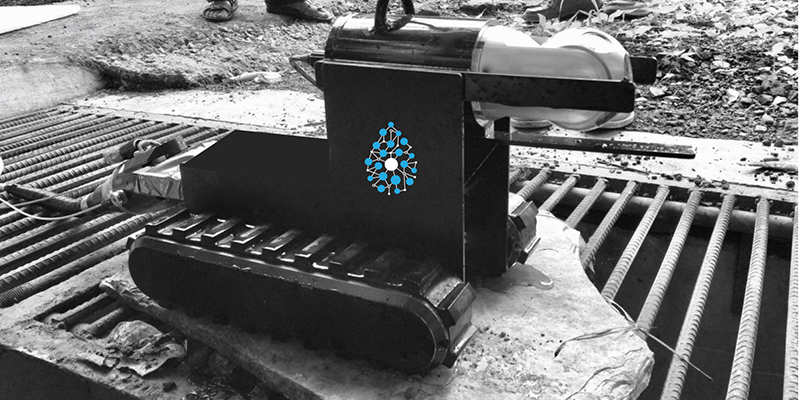 Fluid Robotics wins the $5,000 Urban Water Challenge Audience Choice Award
11th Hour Racing is proud to be a Founding Challenge Partner of Imagine H2O's Urban Water Challenge. Check out the latest news below. 
The Future of Clean Fluids is Robotic
As election day in the United States continues a week later, we are excited to announce that the ballots for the 2020 Urban Water Challenge Audience Choice Award have been tallied and the results have not been contested.
In August, we asked you, the water community and beyond, to vote for your favorite deployment among this year's eight finalists.
We are excited to announce that the winner of the Audience Choice Award is Fluid Robotics. Co-founders, Asim Bhalerao and Nidhi Jain will receive an additional $5,000 USD to deploy their AI-based wastewater surveillance robots to help the city of Pune, India divert and treat raw sewage from the Mula-mutha river.
Asim and Nidhi imagined clean, safe water in India's 3,271 rivers…
Asim became passionate about water at a very young age. Inspired by his late grandfather, S. M. Bhalerao whose deep love for the country's rivers became the inspiration for his lifetime's work, the first-ever Encyclopedia on the 3,721 Indian Rivers 'Bharatiya Sarita Kosh'.
But Asim didn't have his "aha moment" until much later in life. When he was working in Silicon Valley as a robotics hardware engineer, he went home to visit his family in Mumbai and came across a leak in the 2km pipeline in his neighborhood. When he discovered that it would take months to fix because the city didn't know where the leak originated, he started to wonder if they had any idea what was going on underground.
This leak traveled back with Asim to the Bay Area, where he and his partner, Nidhi, a software engineer, became captivated by the larger implications of unmanaged wastewater. They discovered that this problem isn't just in Mumbai. In fact, most cities around the world don't have their underground infrastructure mapped. With no mapped systems, it is almost impossible for urban areas to manage their water infrastructure. This leads to almost 50% of water lost in distribution and 80% of wastewater remaining untreated, contaminating lakes, rivers, and coastlines.
Asim and Nidhi decided to follow in the footsteps of his late grandfather and dedicate their careers to keeping Indian rivers pollution-free. Instead of writing an encyclopedia, they leveraged their backgrounds in software and hardware to create Fluid Robotics. 
Asim and Nidhi created a stormwater & sewer assessment robot
To reduce pollution in waterways, Asim and Nidhi needed to rethink how water infrastructure was monitored in cities. So they created a mobile robot to help them better understand, analyze and predict what happens underground.
[lgc_column grid="50″ tablet_grid="50″ mobile_grid="100″ last="false"]
This tethered robot moves through pipes to: 
Map underground networks
Inspect water quality and flow
Capture pipe health
[/lgc_column]
[lgc_column grid="50″ tablet_grid="50″ mobile_grid="100″ last="true"]
With this data-driven process, Fluid Robotics help cities to:
Maximize water re-use by preventing pipe breaks and leaks
Minimize water pollution by identifying contaminants at the source
[/lgc_column]
Fluid Robotics is deploying their technology in the Mula-mutha River in Pune 
Asim and Nidhi piloted their solution and monitored over 650 MLD (million liters a day) in the Powai Lake and Mithi River in Mumbai. Their technology was successfully able to help the city intercept, divert, and treat its wastewater. These deployments have led to Fluid Robotics scaling to ten cities across the country.
One of these cities is Pune, where in partnership with the Urban Water Challenge, Fluid Robotics is deploying its technology for the pollution abatement along the 22-kilometer Mula-mutha River.
Just as Asim's grandfather meticulously studied all 3,271 rivers in India, Asim and Nidhi hope to partner with cities across the country to keep them safe.
Follow their journey with Imagine H2O Asia and the Urban Water Challenge.
Header image credit: Fluid Robotics