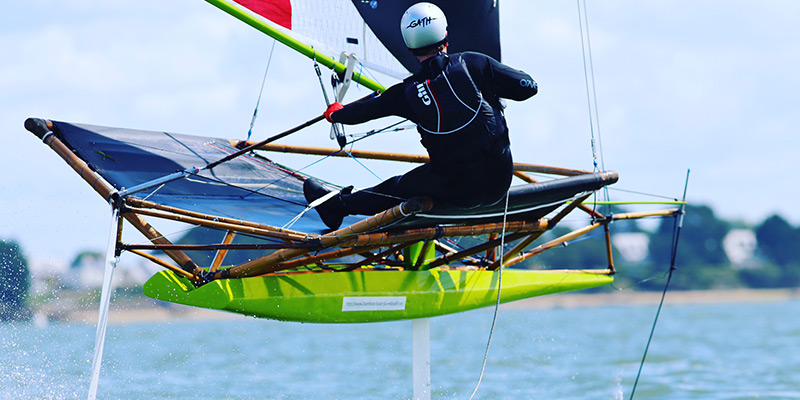 Foiling SuMoth Challenge Virtually Convenes at Foiling Week
The Foiling SuMoth Challenge, created by Foiling Week, is a competition inspired by the need for more sustainable and efficient sailboat designs and manufacturing methods. The ultimate goal is to promote sustainable practices by challenging naval architecture and engineering students in a friendly and technical sporting competition.
Despite lockdowns and delays due to COVID-19, many of the Foiling SuMoth Challenge managed to make progress on their designs and innovations for creating a sustainable moth class boat. On September 17th, the teams gathered online to present their intermediate progress to a panel of judges. The winner of stage one is Team Rafale from École de Technologie supérieure, ÉTS, in Canada. Second place went to Politecnico di Milano, Italy and third to Politecnico di Torino, Italy.
Next year, the teams will finish building their boats and bring them to Foiling Week for the competition's sailing portion.
ABOUT THE CHALLENGE
The Foiling SuMoth Challenge was created by Foiling Week™ — the first and only global event dedicated to the amazingly fast foiling boats, their sailors, designers, and builders — to support and promote sustainable boat building practices. This unique design competition challenges students to construct competitive Moth class-compliant foilers while also considering the environmental, social, and economic impacts of the manufacturing process. 11th Hour Racing's funding will support the sustainability principles and objectives of the SuMoth Challenge.