Land Rover BAR defend Portsmouth title to lead World Series
Released by Land Rover BAR.
Under glowering skies but in perfect racing conditions, Land Rover BAR defended their Louis Vuitton America's Cup World Series Portsmouth title. The victory – in front of The Duke and Duchess of Cambridge – took the team into a series lead going into the final two events of the season.
Huge crowds watched a big win in the challenge to bring the Cup home to Britain. The second victory in Portsmouth follows on from the team's success on home waters in 2015, and their second event win in Oman in February. The top two teams at the end of the World Series take a points advantage into the next stage of the competition in Bermuda in May 2017.
The day began with a wire-to-wire win after Ben Ainslie and his team clearly won the start and steadily extended from the current America's Cup holder, Oracle Team USA around the seven leg course. A slower start in the second race meant a chase through the fleet, with Land Rover BAR going from fifth to second place, just a handful of seconds behind Oracle Team USA (OTUSA) at the finish.
The results gave Land Rover BAR a three point lead from the Americans into the finale; both teams with a significant jump over the rest of the fleet. The situation was immediately reflected off the start line of the last race, as Land Rover BAR chased OTUSA around the course. Second place was enough to take both the final race and the series lead by a point.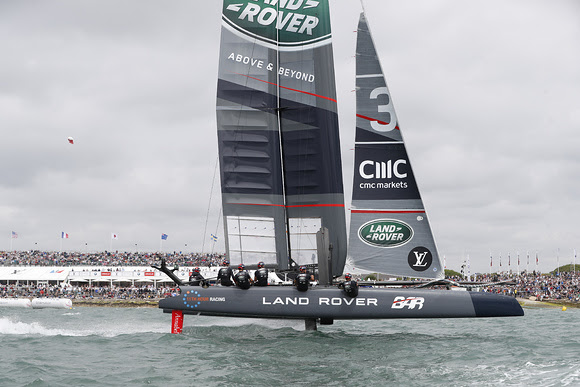 Thoughts on the racing
Ben Ainslie, Skipper and Team Principal: "It's brilliant for us as the home team to win again in front of our home crowd, all our supporters. It means a huge amount to us, we're delighted and I think that for a new team to be leading the World Series now is a good indication of how far we've come, but there's still a long way to go, a lot of hard work between now and the America's Cup.
"It was a real team work day, these boats are really hard to handle on such a short course. The guys did an incredible job with the boat handling and that's what really got us out of some of the tough situations.
"Full credit to the team and everyone back at the Camber at the base, we've got a hundred odd people there, designing and building boats and components for the Cup next year, and I think it's a big moment for them as well to know that we can go out and win these events."
Nick Hutton, Trimmer: "Today was great, it was awesome to win at home, it's obviously the key event of our year. It's so nice to be here with all these people on our home pitch. It's great to get it done and put on a good show after last year. In the big picture we have taken the lead in the World Series, for us as a new team it's fantastic to go up against the established teams and win, great moving forward into the future."
David 'Freddie' Carr, Grinder: "Hours and hours and hours of practice pulled this together and the five of us were reading off the same play sheet all day and although it wasn't the cleanest day of our boat handling, it was enough. We are in a massive phase of our Cup campaign, going into Bermuda next year and the lift it gives to everyone at the base is huge. We've put a line in the sand where our sailing team is at, and our development and test boats are going really well – we are front footing it right now, it's a great time for us."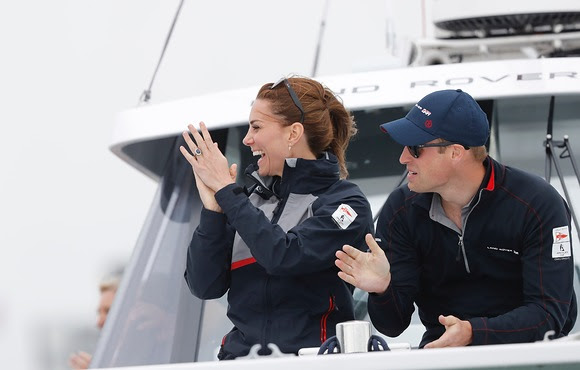 Louis Vuitton America's Cup World Series Portsmouth Results
1. Land Rover BAR 82
2. ORACLE TEAM USA 81
3. SoftBank Team Japan 69
4. Emirates Team New Zealand 62
5. Groupama Team France 58
6. Artemis Racing 53
Louis Vuitton America's Cup World Series Overall Results
1. Land Rover BAR 367
2. ORACLE TEAM USA 366
3. Emirates Team New Zealand 357
4. SoftBank Team Japan 328
5. Artemis Racing 315
6. Groupama Team France 292
Land Rover BAR Portsmouth line up
Ben Ainslie – Skipper and Team Principal
Paul Campbell-James – Wing Trimmer
David 'Freddie' Carr – Runner
Nick Hutton – Trimmer
Ed Powys – Bow
Matt Cornwell – Runner/ Bow
Jono Macbeth – Sailing Team Manager
Jo Lees – Boat Captain
Ian Pattison – Shore support
James Chapman – Rib driver and Shore support
Ian Boag – Shore support
Ben Williams – Lead Strength and Conditioning Coach / Safety support
Rob Wilson – Coach
Luc du Bois – Performance Analysis
Published by: Land Rover BAR, July 21, 2016.