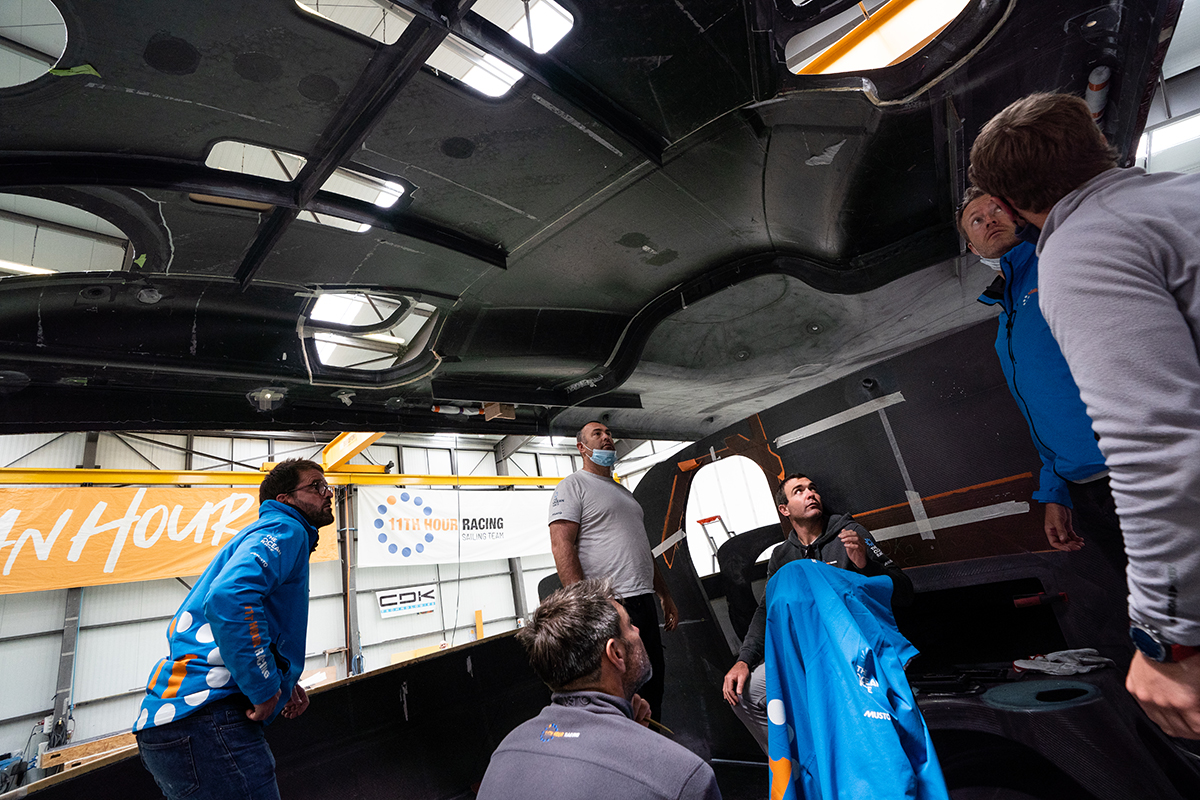 Lifting the Lid on Boat Build Impacts for a more Sustainable Industry
​Only by prioritizing sustainability along with performance, can the marine industry take urgent action to fight climate change. What these actions could look like are explored in the Design & Build report our team has published following the construction of the new race boat Mālama.
Following the official launch in September 2021 of Mālama, the latest high-performance IMOCA race boat, 11th Hour Racing Team has published a comprehensive design and build report in both English and French.
Sharing detailed insights into the boat's construction, material components, supply chain, and environmental impact, the report aims to drive positive action within the marine industry and provide a roadmap for aligning with international frameworks for positive climate action, including the UNFCCC (United Nations Framework on Climate Change) and the Paris Agreement.
Damian Foxall, Sustainability Manager at 11th Hour Racing Team, explains how the Team has used the boat build as an example of how sustainable innovation could be implemented across the wider industry: "Over the past ten years, there has been amazing progress in on-water performance in our class, but this has come at a high price. Since 2010, the footprint of an IMOCA has increased by nearly two-thirds from 340 to 550 tons in greenhouse gas emissions. This is an overall trend we see in pretty much any industry, driven by performance we have accelerated too fast in the wrong direction, and are only just waking up to reality."
Referencing the Paris Agreement as a global target for energy savings, Foxall continues: "The need to reduce our emissions in the marine industry is urgent – 50% by 2030, and that's just eight years away. We are far away from that right now."
In order to get back on track and reduce emissions, it is crucial to understand where exactly the emissions are coming from. This is often easier said than done, as Amy Munro, Sustainability Officer at 11th Hour Racing Team, explained: "Building a race boat is a complex process involving a huge number of stakeholders and components. You need to break it down in detail to fully understand what are the major impacts. This is why we have meticulously measured the impact of every step in the design and build process of our new boat and conducted a life cycle analysis (LCA) that helps to uncover underlying issues. This way we were able to address the issues during the build and find opportunities and solutions to make the shift."
Header image credit: Amory Ross / 11th Hour Racing