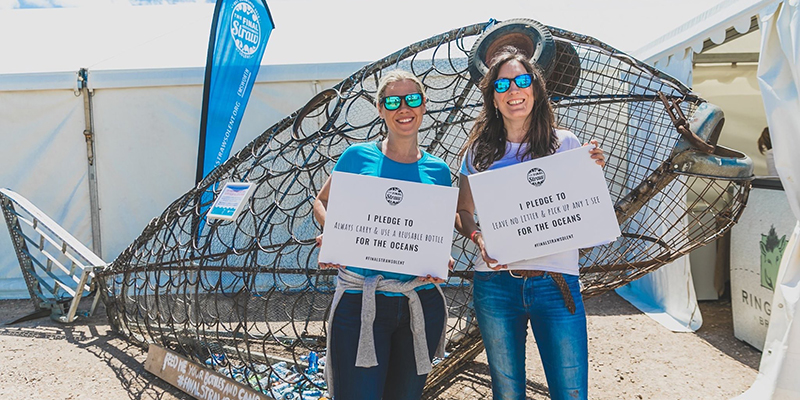 Making Headway in the U.K.
Since its inception in 2018, 397 businesses have signed on to The Final Straw Solent's campaign to reduce single-use plastic. This year, when students are back in the classroom, the organization will deliver more sustainability workshops in schools, partner with sports clubs and events, and engage U.K.-based businesses to increase sustainable practices and lessen their environmental impact.
Educating students and teachers
Last year, The Final Straw Solent delivered over 50 workshops in local schools and reached thousands of students with its message of shifting away from single-use plastic. It also launched the inaugural "8th of May Plastic-Free Day," with participation from over 65,000 students who packed plastic-free lunches. The schools' faculty were so enthusiastic about the campaign that some teachers now base student projects on the topic of plastic pollution.
Gaining momentum
Businesses of all sizes, from small hairdressers to larger sports clubs, have signed on to reduce single-use plastic in their daily operations. The campaign has grown rapidly with businesses now proactively approaching The Final Straw Solent to join the campaign. The Final Straw Solent helps businesses by working with them to identify their goals and create a comprehensive sustainability plan. Business owners also received positive responses from staff members who took what they learned at work and changed their behaviors at home.
When it is safe to do so, The Final Straw Solent plans to further its work by enabling a composting collection network in the Solent area. To kick this program off, the Portsmouth and Southampton Football clubs have committed to capturing and composting their food and compostable service ware. The Final Straw Solent will also continue to host beach cleanups to educate the broader community about the impacts of single-use plastic. To learn more, visit finalstrawsolent.org.
11th Hour Racing is proud to support The Final Straw Solent through our grant program since 2018.
Header image credit: The Final Straw Solent