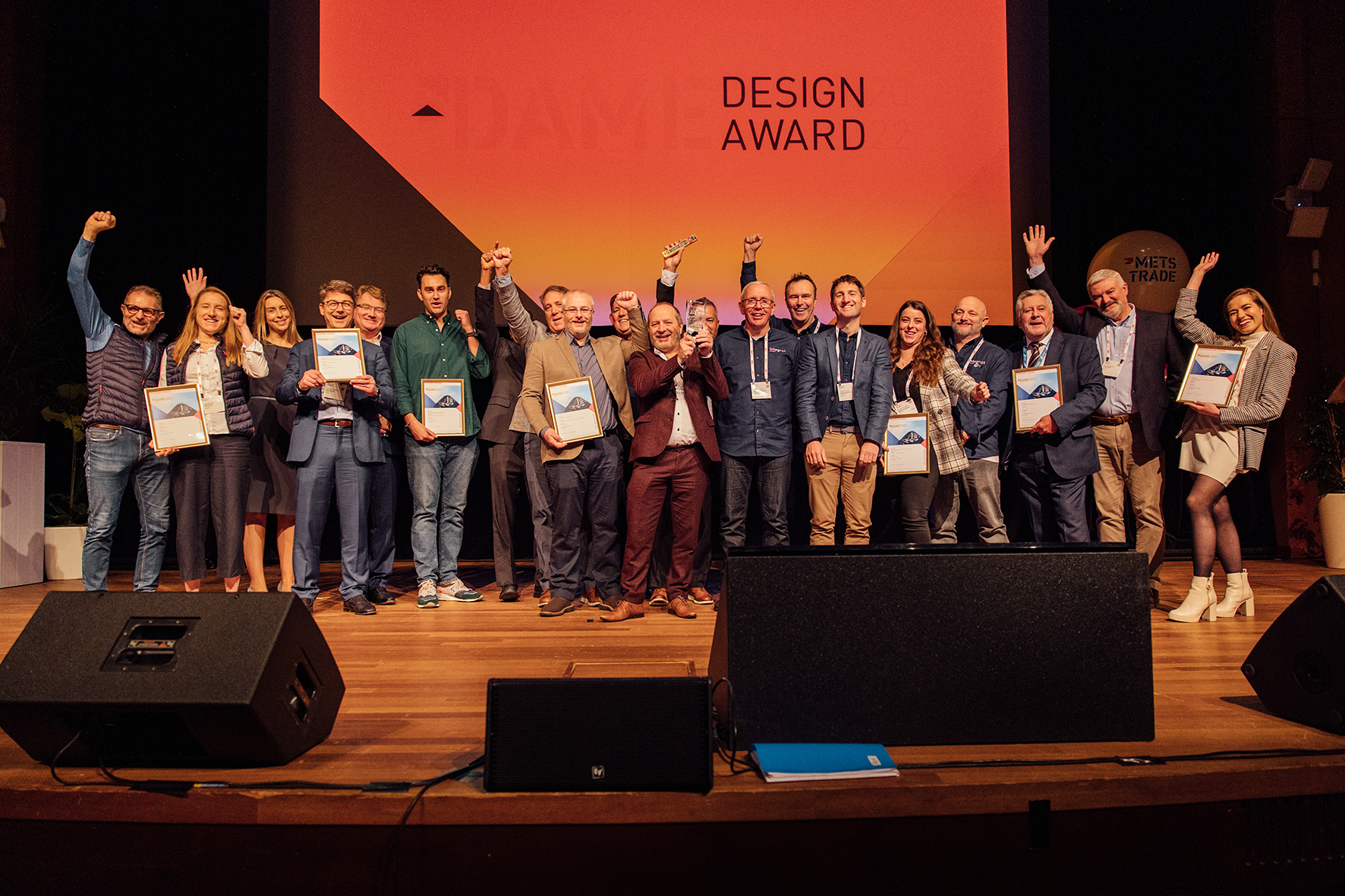 MarineShift360 Wins DAME Design Award at METSTRADE 2022
Judges select innovative life cycle assessment sustainability tool as category winner
Life Cycle Assessment (LCA) sustainability tool, MarineShift360 is delighted to announce it has won a prestigious DAME Design Award in the marina equipment, boatyard equipment and boat construction tools and materials category. The awards were announced at a breakfast briefing on Tuesday, 15th November at METSTRADE and sees MarineShift360 join the ranks of many important products globally recognised over the years.
MarineShift360 is backed by its founding sponsor, 11th Hour Racing and developed and managed by one of the world's leading sustainability firms, Anthesis. It was shortlisted alongside 48 other designs from a total field of 104 entries across 14 countries and was selected by an international panel of experts following a very intensive judging programme. The judges praised MarineShift360 for its excellent industry collaboration and putting complex environmental footprinting within realistic reach of the marine leisure sector. They also commended its well-designed user interface.
The DAME Awards are the longest and most prestigious competition for marine equipment in the world, recognising the best-designed marine products with a particular focus on innovation. The awards also increasingly place importance on the environmental impact and how they improve sustainability, something MarineShift360 certainly delivers. Details of the tool are on display in the DAME presentation area located at Elicium (hall 13) at METSTRADE.
Ollie Taylor, Project Director for MarineShift360 at Anthesis Group, commented: "It is a real honour that our pioneering sustainability tool received a DAME Award at this year's event. We are 100% focused on helping the marine industry transition to a greener future and it's fantastic that we have been recognised for helping businesses reduce their environmental impact. We are entering an exciting period of growth with lots of new features and initiatives planned, so watch this space!"
Todd McGuire, managing director at 11th Hour Racing, said, "Congratulations to the passionate, talented people who have worked for five years to bring this tool to market. Thank you to the DAME Design Award for recognizing the potential of a life cycle assessment tool to create strong innovation. At 11th Hour Racing, we support projects that catalyze change, and MarineShift360's capacity to enable the marine industry to evaluate and compare materials and investigate sustainable alternatives is unparalleled."
Header image credit: METSTRADE / DAME Design Award