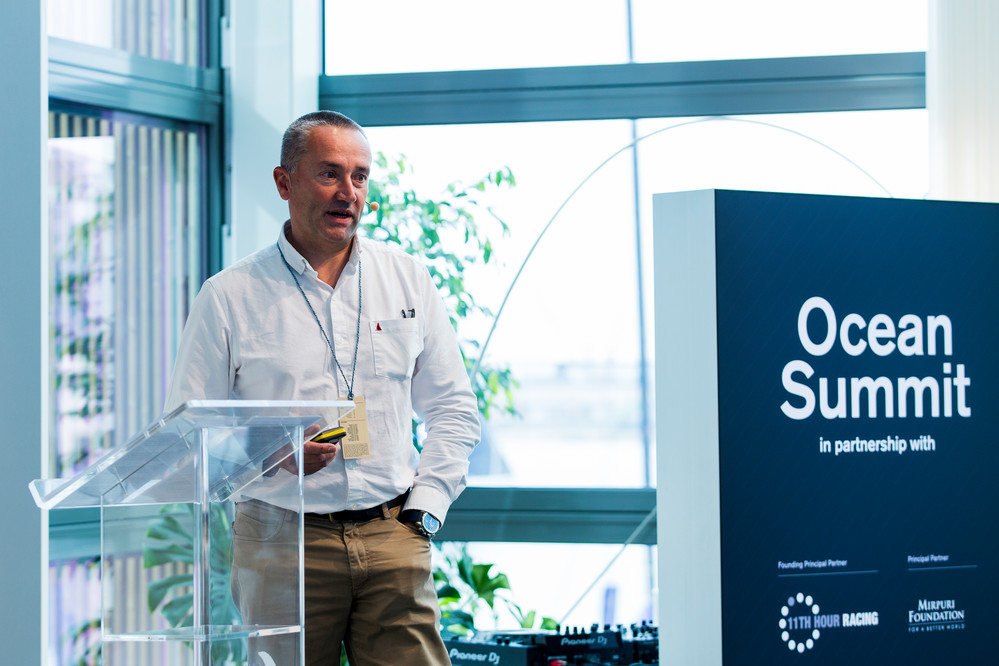 Musto reduces plastic usage by 70%
When it comes to reducing plastic usage in the marine industry – there are many avenues for improvement, and the clothing sector is no exception. With the Volvo Ocean Race becoming a leader in sustainability for sailing events – as the Official Supplier of Sailing Apparel and Footwear – Musto knew this was an opportunity to improve their company's environmental impact.
At the Ocean Summit in Alicante, Nigel Musto announced that Musto had become the first private business to sign up to support the United Nations Environment's Clean Seas Pledge! Before this announcement, the company worked with Vestas 11th Hour Racing, whose team principals Mark Towill and Charlie Enright had challenged them to look at their plastic footprint, and Musto started with the Volvo Ocean Race collection.
As part of this effort and in partnership with 11th Hour Racing and the sustainability team at the Volvo Ocean Race, Musto identified using pre-consumer waste materials as the best product available for creating their garment bags that were not virgin plastic. The company also determined that adding an extra fold in the clothing, and reducing the thickness of the plastic bag along with other initiatives, they were able to reduce 70% of the plastic used in the manufacture, packaging, and delivery of Musto's 2017/18 Volvo Ocean Race Collection.
"We are excited to partner with the Volvo Ocean Race and Vestas 11th Hour Racing in producing our most innovative and sustainable packaging to date and hope this will help raise awareness of ocean health. We are proud of the sustainability innovations we have made in 2017 and remain committed to further exploring this area in the future."
– Petra Carran, Head of Marketing at Musto
Musto has since committed to rolling out these packaging innovations to all product ranges in 2018, which will save 11 tons of plastic a year, the equivalent of over 61,000 plastic bottles!
Taking it one step further
Musto has published a case study for all to see! This useful, easy to understand document shares the many different concepts the company explored, such as bio-plastic and post-consumer recycled plastic, so that other companies (even their competitors) can quickly get up to speed and join them in reducing plastic pollution and become part of the UN Clean Seas Pledge!
View the full case study at Musto.com.