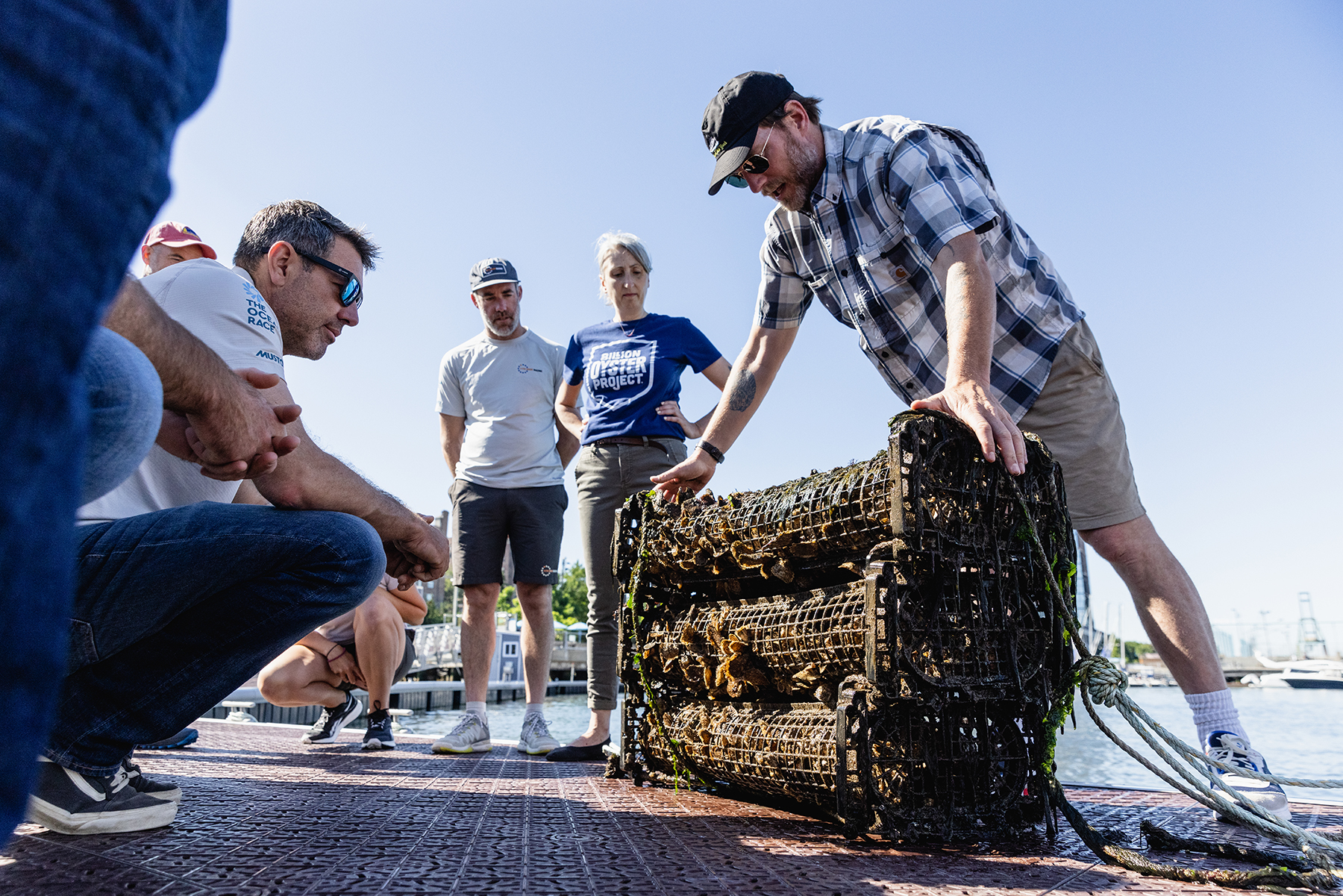 Nature's Resilience to Climate Change
When we feel lost, we often find comfort in nature. In the face of an overwhelming climate crisis, we look to nature for solutions that can mitigate coastal flooding, erosion, and ocean acidification. The good news is there are many nature-based solutions to climate change, whether on an island or in a city.
Let's dive into the benefits of nature-based solutions and, along the way, meet a few of our ecosystem restoration grantees.
Mangroves, Seagrass and Blue Carbon, Oh My!
Mangroves are possibly the world's most important trees, sequestering 10 times more carbon than terrestrial forests. And, because this carbon is stored in the marine environment, it is known as "blue carbon."
If mangroves are the superheroes of blue carbon, consider seagrass to be their underwater sidekick. Seagrass beds can reduce ocean acidity by up to 30% by capturing carbon beneath the surface.
Albeit powerful, seagrass and mangroves need our help to keep pace with climate change. We support ecosystem restoration projects led by inspiring organizations like The Ocean Foundation and Vieques Conservation and Historical Trust working in Puerto Rico — an island that tends to find itself in the path of major hurricanes that destroy these important ecosystems.
The Ocean Foundation's Jobos Bay National Estuarine Research Reserve seagrass and mangrove restoration in Puerto Rico.
Video credit: Ben Scheelk / The Ocean Foundation.
Oyster Reefs: Power in Numbers
Oysters are small but mighty in fending off the impacts of climate change, absorbing wave energy before it reaches the shore, reducing flooding, and preventing erosion caused by storm surges.
As a bonus, oyster reef habitats attract many species of marine life, including fish, shrimp, and seahorses. And, as one adult oyster can filter up to 50 gallons of water per day, an oyster reef can significantly improve the water quality of a whole body of water. Along the New York Harbor, for example, our grantee, Billion Oyster Project, has restored 100 million oysters and counting. That's 500 billion gallons of clean water daily where marine life can thrive.