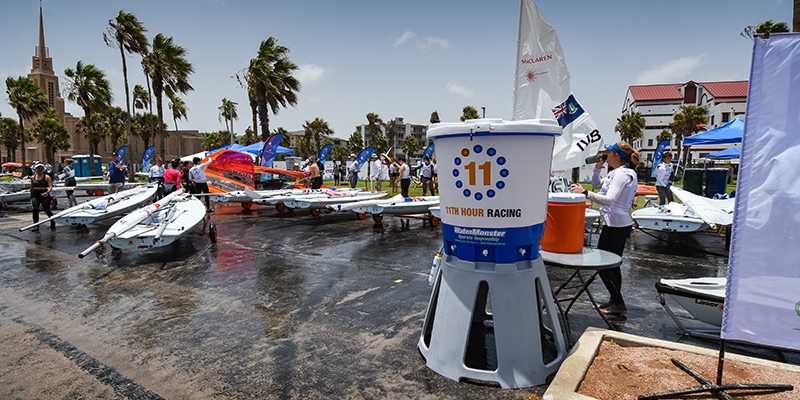 Nominations Are Now Open for the 2019 World Sailing 11th Hour Racing Sustainability Award!
This year marks the second annual World Sailing 11th Hour Racing Sustainability Award, and we're looking for a diverse and talented applicant pool so that we can honor and empower the best and brightest leaders of sustainability in the sailing world. This award celebrates the effective execution or ongoing delivery of high-impact, highly-replicable sustainability initiatives, aligned to World Sailing's Sustainability Agenda 2030.
Do you know someone who meets this description? Can't forget the fantastic project you saw while on vacation? Or, perhaps the best nominee is right in your backyard or office!
The 2019 winner will receive a $10,000 prize to support its sustainability initiatives and an iconic, perpetual trophy that is made from recycled carbon fiber from an America's Cup boat. Better yet, the work of these winners will serve as a catalyst for positive change and inspire others to start their own sustainability projects.
Click here to nominate someone by telling us why this individual or organization deserves to win this award, and how they have contributed to a more sustainable sailing industry or used sailing as a platform to promote sustainability. 
The deadline to nominate a sailor, sailing club, class association, Member National Authorities, or any other organization that is delivering sustainability initiatives is August 23rd.
Video below: 2019 World Sailing 11th Hour Racing Sustainability Award 
Header image photo credit: James Tomlinson/World Sailing