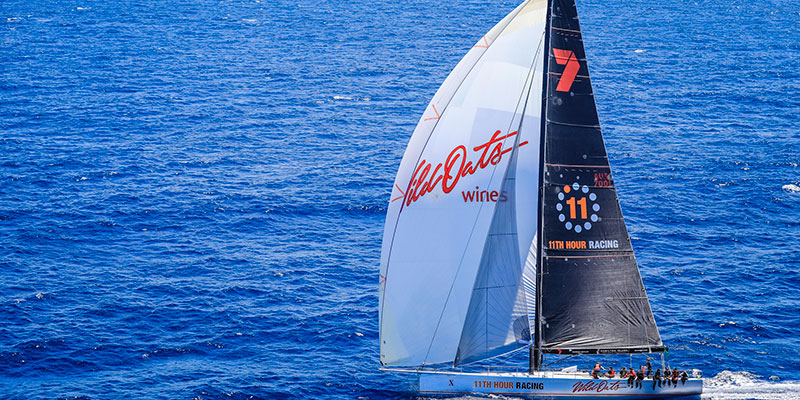 Ocean Respect Racing Publishes Its Sustainability Report
The Ocean Respect Racing campaign was a historic initiative, representing the first professional all-female crew to race in the Rolex Sydney Hobart Yacht Race. It was also the first of its kind in Australia, bringing together political, philanthropic and business leaders from around the world to promote and build greater awareness about the importance of ocean health and sustainability.
In her letter at the beginning of the report, team founder and skipper, Stacey Jackson, noted, "Restoring ocean health and building equality in offshore sailing have been passions of mine for a long time. These were both points of focus for the 2017-18 Volvo Ocean Race, in which I competed with Vestas 11th Hour Racing, but I knew there was much more work to be done.
Positive progress in these key areas is the reason I founded Ocean Respect Racing and this report is a testament to the team's achievements towards this goal. In the six months from conception to competition, Ocean Respect Racing has made a big impact. Our message of healthier oceans and sustainability has reached millions of people. The team led by example, and Refused, Reduced, Reused and Recycled, to run the team operations as sustainably as possible. We tracked our transport, accommodation, freight and fuel use and have calculated – and compensated for – our carbon footprint."
The team achieved many commendable accomplishments in a short time, launching on November 22nd, and completing the Race just before New Year's Eve. Below are a few of these incredible accomplishments, and you can find many more in the team's full sustainability report.
Won the Jane Tate Trophy & finished 2nd overall
Met with more than 450 kids that were able to visit the boat, talk with the sailors, or hear about the race and the team's mission
Spoke at four sailing clubs in Australia on sustainability
Avoided the use of 800 single-use plastic water bottles
65 meat-free meals saved 10,000 liters of water and 216 kgs of CO2
Assisted scientists by taking water samples that will be tested for microplastics
Offset 138 tonnes of CO2 to compensate for the team's carbon footprint