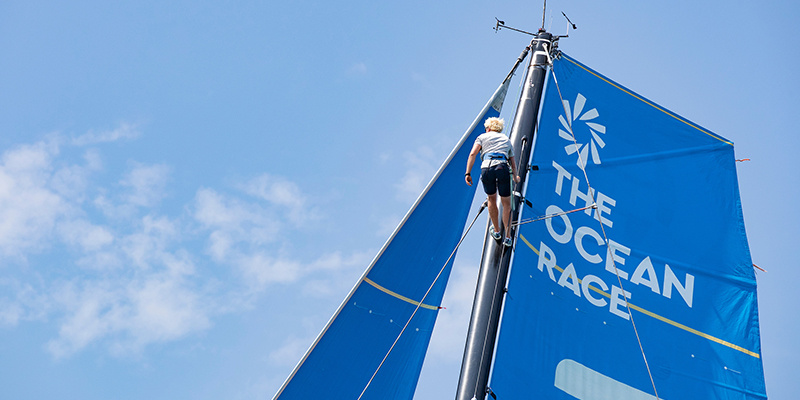 Pioneering Ocean Race science equipment on new mission
Sailors use devices that collect valuable information on ocean health to further our understanding of the state of our seas. Read more below from The Ocean Race about issues and solutions linked to ocean pollution. 
The team AkzoNobel boat, which last year finished fourth in the gruelling nine-month global race, is continuing its work to help advance understanding on the health of our seas by collecting data in European waters.
The 'Ocean Pack' device is recording the information and sampling microplastics to contribute to scientific knowledge of the pressures affecting our ocean. This information will be compared with some data points from the previous race to understand if there has been any change in levels of concentration.
On board the boat, Australian Liz Wardley and Nicolai Sehested, from Denmark, who raced on Turn the Tide on Plastic and team AkzoNobel respectively in the last edition, have reprised their roles as sailors turned scientists, to help collect the vital data.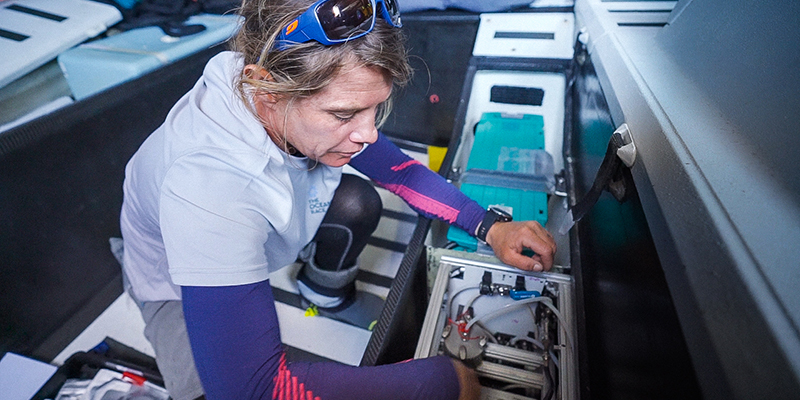 The information is being collected between stops on The European Tour, a series of summer pro-am sailing events around the continent that finishes in Alicante, Spain, where the HQ of The Ocean Race is based.
Anne-Cécile Turner, Sustainability Director for The Ocean Race, said: "We pioneered the idea of binding extreme sport and science together at the nucleus of a global event and were able to advance knowledge on the state of our seas, particularly in some of the remotest corners of the globe that we visited during the last race.
"However, our work didn't stop there and we are now using our platform to continue to provide much needed impetus by Racing with Purpose, building on our legacy, to help deliver change that will restore the health of our precious ocean racetrack."
This scientific work forms part of the 'Racing with Purpose' programme of The Ocean Race, in collaboration with Premier Partner 11th Hour Racing and supported by Official Partner Bluewater.
Rob MacMillan, Co-Founder, 11th Hour Racing, added: "We are excited to continue this innovative sports-driven science project, building on the achievements of the last race and looking at future developments in the field of ocean data collection and analysis.
"It's great to see some of the sailors directly involved again, they are a key element to this program – not only for their role as citizen scientists, but also for their unique power to communicate directly with their fans, peers and youth and get them interested, and involved, in the global topic of ocean health."
To continue reading, visit TheOceanRace.com.
Video below: "Sailors to scientists" Liz Wardley talks about her work researching ocean plastic, via The Ocean Race. 
Header image photo credit: Ainhoa Sanchez/The ocean Race