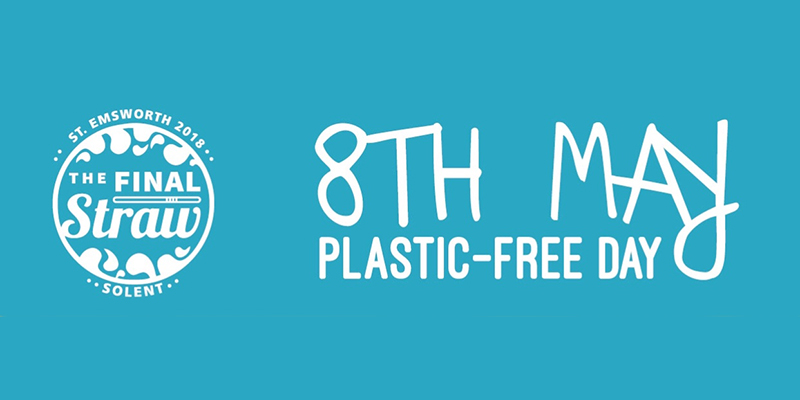 Plastic Free School Day
[vc_row][vc_column][vc_column_text]Our Grantee, Final Straw Solent is leading a worldwide effort to reduce single-use plastic in schools
To celebrate the 93rd birthday of Sir David Attenborough, Final Straw Solent has launched the 8th of May Plastic-Free Day to encourage schools around the world to ditch single-use plastic. To take part, all you need to do is refuse single-use plastics for the day – so it can be as simple as packing a plastic-free lunch, refusing to buy things wrapped in disposable plastic, and making sure that you have a reusable bottle, coffee cup, and bag for the day. The 8th of May can also be celebrated by hosting a school assembly, workshop or meeting to talk about the impact of plastic pollution on ocean health.
Based in the UK, Final Straw Solent has gathered a strong set of statistics to share with schools in an effort to get them on board. In the UK, an estimated 35 million single-use plastic bottles, 7 million disposable coffee cups, 8.5 million plastic straws, and 16 million packets of chips are used every day.
Final Straw Solent is offering a wealth of resources on its website to help students and parents start the movement at their school, anywhere in the world!
The 8th of May Plastic-Free Day is being run with support from Sunsail, Hampshire Fire & Rescue, 11th Hour Racing and KEEN Effect. This initiative started in 2018 — Hook with Warsash CofE Academy was the first school to celebrate David Attenborough's birthday by ditching plastic for the day.[/vc_column_text][/vc_column][/vc_row][vc_row title="Gallery" images="4106,4107,4108,4109,4110″ custom_links="" style="style1″ column="3″ image_size="crop" height="400″ hover_scenarios="fadebox" overlay_color="" item_spacing="8″ margin_bottom="20″ frame_style="simple" collection_title="" disable_title="false" pagination="false" pagination_style="1″ count="10″ order="ASC" orderby="date" lazyload="false" disable_lazyload="false"][vc_column][mk_gallery images="7834,7836,7835″][/vc_column][/vc_row]