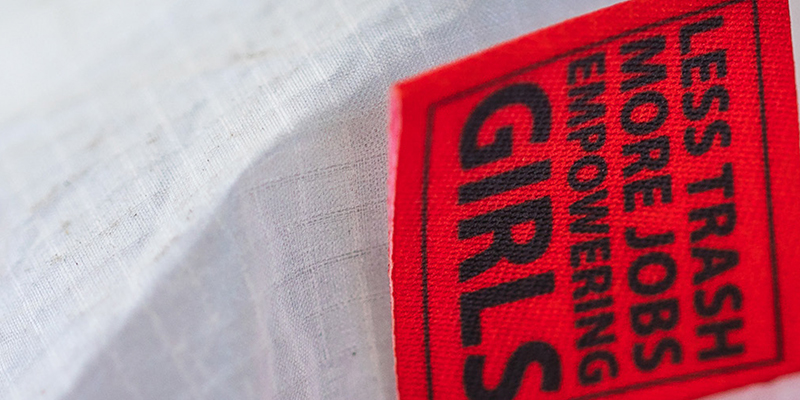 Changing with the Times
A special update from The Mariposa DR Foundation
The Dominican Republic continues to be the most impacted Caribbean country by COVID-19. Our grantee, The Mariposa DR Foundation, located in Cabarete, recently shared with us how they are supporting their community despite not being able to gather at the Mariposa Center for Girls each day. View the full report by clicking here.
Since work couldn't continue at the Center for Girls, Mariposa loaned out a sewing machine and used sails to make 200 protective masks. This also enables the seamstress who is making the masks to stay employed and her daughter to continue attending school once it's back in session. Mariposa means butterfly in Spanish, so each mask is personalized with the organization's spirit.
Mariposa's mission is to create sustainable solutions to end generational poverty by educating and empowering girls. According to the UN, COVID-19 effects are expected to be most damaging for children in the poorest countries, on the poorest households within countries, and on girls within the poorest households. Evidence from past epidemics shows that adolescent girls are at particular risk of dropping out and not returning to school even after the crisis is over.
Mariposa has delivered more than 100 Upcycled bags, made from old spinnaker sails, filled with new environmental workbooks, journals to write in, books from their lending library, and other essentials.
Mariposa partnered with community businesses to create a food program that allows families to shop for supplies they need but can't afford.
All photos credit: The Mariposa DR Foundation