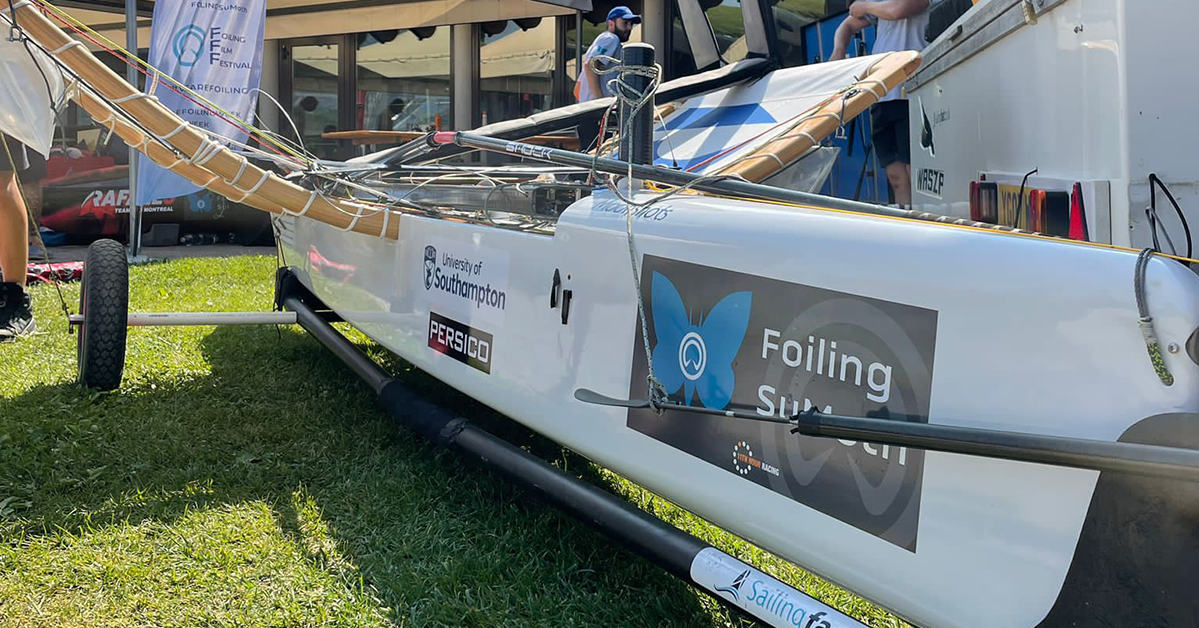 SuMoth Challenge 101
As SuMoth teams gather on Lake Garda in Malcesine, Italy, for Foiling Week, here are the details on the most exciting design competition in sailing.
What is a SuMoth?
SuMoth is short for sustainable moth – and the focus of this unique design competition is to challenge students to construct competitive Moth class compliant foilers while also considering the manufacturing process's environmental, social, and economic impacts.
How many teams are there?
Seven teams participated in the competition, and four teams advanced to Phase 3 to compete at Foiling Week in Lake Garda.
Why was the challenge created?
The Foiling SuMoth Challenge is a competition inspired by the need for more sustainable and efficient sailboat designs, along with coherent manufacturing methods. The ultimate goal is to promote sustainable practices by challenging higher education students in a friendly, technical, and athletic competition.
The challenge asks designers to consider the "3R" concept, reduce, reuse, recycle, and the three aspects of sustainability, environmental, social, and economic.
How does the challenge work?
The challenge is broken into three stages: design, manufacturing & performance, and racing. All SuMoth concepts must meet the International Moth Class Association "box rule" specifications. Every team is allocated 10,000 SM$ (SuMoth Dollars). All biomaterials, such as natural woods (e.g., Balsa Wood), cost 0 SM$. The cost for high environmental impact items (e.g. carbon fiber or epoxy) starts at 150 SM$ per kilogram. Additionally, upcycled equipment can be used with some restrictions. If you want to dig further into the details, you can read the rules here.
What else makes the challenge more sustainable?
Each team has access to the beta stage of MarineShift360, allowing them to create a life cycle assessment of materials used in their boats.
How can I follow along?
To get some background knowledge about the teams, you can read blogs written by students detailing the hard work put into designing their boats. Additionally, you can follow SuMoth on Instagram and each team's account as well.
*In attendance at 2022 Foiling Week