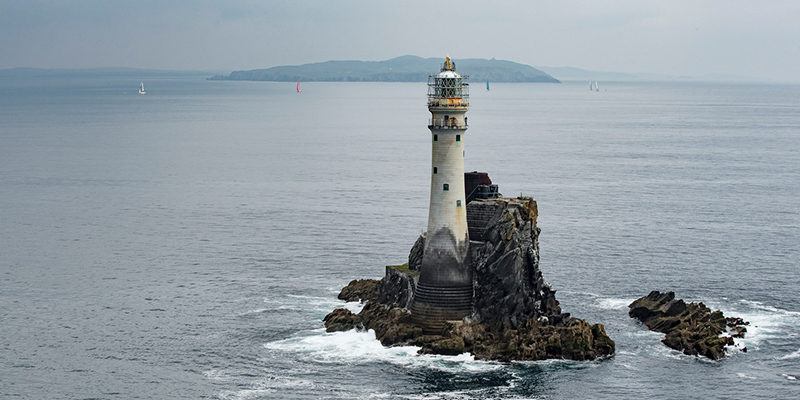 Sustainability – the bedrock of the Volvo Ocean Race
The Volvo Ocean Race has provided a powerful and unique global platform to explore the issues and solutions to the global ocean crisis.
One element of the sustainability program is to minimize the footprint of Race Villages and provide inspiration and offer solutions to the global ocean crisis.
The race has not only inspired individuals and teams to get more involved in sustainability, but also the visitors to the Race Villages. This comes in the form of making a personal behavior change, with thousands of Race Village visitors making commitments to reduce their use of single-use plastics through the UN Environment's Clean Seas pledge.
Watch the video below to see the impact this Race is having at the 12 stopovers around the world.
More Highlights from the Sustainability Program
The Volvo Ocean Race Sustainability Education Programme has given young students the opportunity to discover the excitement of sailing and learn about plastic pollution and ways to protect our oceans. It's available in six different languages and is currently being used in 38 different countries by approximately 70,000 students.
Todd McGuire, 11th Hour Racing Program Director, said: "The Volvo Ocean Race is setting an incredible example of how you can successfully plan and manage an international sporting event – in fact, the longest and toughest professional sporting event in the world – with sustainability fully integrated across all operations. Through the collaboration between organizers, sponsors, teams and local authorities, we have created a blueprint that other sports can follow – this is a powerful, measurable and tangible impact."
Anne-Cecile Turner, Volvo Ocean Race Sustainability Programme Leader, added: "Minimising not only our own footprint but encouraging others to do the same has been a cornerstone of the Sustainability Programme.
"Along with our partners, the Race teams and the public we have made a real difference and hope that racegoers have taken this vital message away with them to contribute to a plastic-free future."
We're proud to be the Founding Principal Partner of the Volvo Ocean Race, along with an impressive line up of sponsors that support the program including, Principal Partner the Mirpuri Foundation, Volvo, AkzoNobel, Bluewater, Stena Recycling and the Ocean Family Foundation.
Header image photo credit: Ainhoa Sanchez | Volvo AB