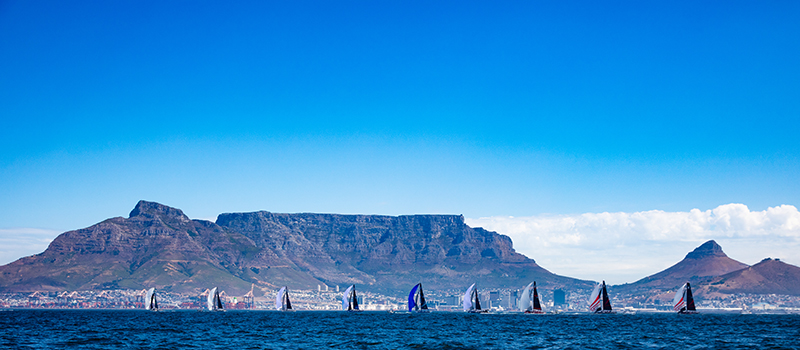 The 2020 52 SUPER SERIES Season is Finally Halted, Roll On 2021
11th Hour Racing is proud to be the Official Sustainability Sponsor of the 52 SUPER SERIES. Check out the latest news below.
Organisers, team owners and stakeholders have taken the decision to cancel TP52 World Championship which were due to take place between 14th and 19th September in Puerto Portals, Mallorca.
All of the parties involved have made every effort to set up a safe, inclusive and fair world championships but strict travel restrictions remain in force in Russia, South America and the USA, where many team owners and sailors come from. These seem increasingly unlikely to have been relaxed significantly before September.  Correspondingly New Zealand has very strict quarantine requirements for everyone returning to the country after any spell overseas. And in mainland Europe, Spain especially, there are a growing number of local lockdowns as well as a general increase in personal safety requirements.
The safety and long term good health of the 52 SUPER SERIES' extended family is a priority as is the desire to minimise the potential spread of the COVID-19 virus through travel which is not essential. Similarly any world championship must be as inclusive as possible in terms of being equally accessible to each of our international teams.
"We have done all that we possibly can to try and deliver racing for the 52 SUPER SERIES, but all the way through these difficult months our priority has been safety first. That remains the case and so we have to call time on this season and accept our fate, but in the knowledge that we have a fantastic season lined up for 2021 with new venues and teams which we are sure will all be extra keen to get out and do what they do best." comments Agustin Zulueta, CEO of the 52 SUPER SERIES.
The 52 SUPER SERIES has recently published its exciting 2021 calendar which includes two venues which are new to the class, Saint Tropez and Baiona.
2021 52 SUPER SERIES Calendar
May 3-8 | 52 SUPER SERIES Saint Tropez Sailing Week | Saint Tropez, France
June 5-10 | 52 SUPER SERIES Baiona Sailing Week | Galicia, Spain
July 12-17 | Rolex TP52 World Championship Cascais 2021 | Cascais, Portugal
August 23-28 | 52 SUPER SERIES Puerto Portals Sailing Week | Mallorca, Spain
September 27 – October 2 | TBC
Official Practice Race days are included in the dates above.
Header image credit: Nico Martinez | 52 SUPER SERIES