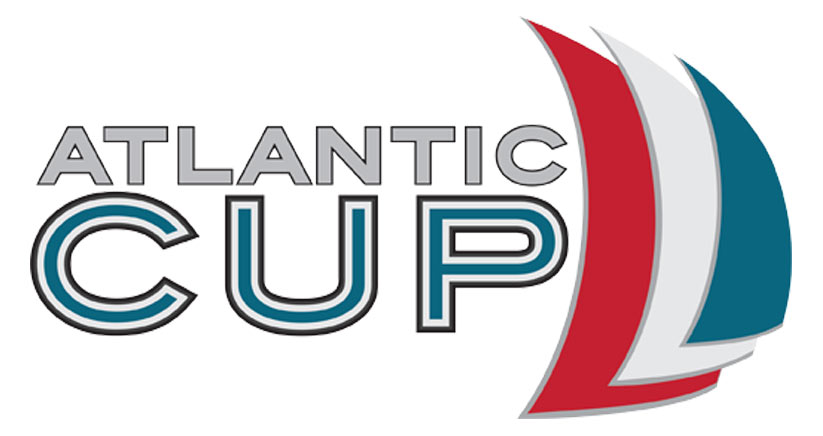 THE ATLANTIC CUP ANNOUNCES 2016 ENVIRONMENTAL ACHIEVEMENTS
The Atlantic Cup presented by 11th Hour Racing is proud to announce that the 2016 race is the first sporting event in the United States to be ISO 20121 compliant, and it is the only sailing race in the U.S. to be consistently carbon neutral since 2012.  Data released by Race Management includes:
Overall landfill diversion rate of 88%
8,520 16.9 oz single use plastic water bottles prevented from use
875 students in three cities received education in ocean health and environmental responsibility through Atlantic Cup Kids days
Calculated and offset carbon footprint of 29 tons of CO2
Recognition as the only regatta globally to achieve Sailors for the Sea's Platinum Level status in 2016
Race Director, Hugh Piggin said, "We are proud to be leading the way in environmental sustainability for sailing events around the world. To achieve carbon neutrality, ISO 20121 compliance and Platinum Level certification while educating both kids and the general public about the role they can play in protecting our oceans and planet is no small feat. This is only achievable through the help of the teams, our staff and our presenting sponsor, 11th Hour Racing."
ISO 20121 is a management system standard designed to assist event-oriented organizations in improving the sustainability of their activities and productions. The international version of the standard was developed for the London 2012 Olympics. It describes the layout of a management system that can help any event-related organization reduce its environmental footprint and become more socially responsible, while maintaining the viability of the event. The Atlantic Cup downloaded and followed the ISO 20121 protocol and complied with the rigorous standards meeting a self-certification.
Rob MacMillan, Co-Founder and Advisor, 11th Hour Racing said, "The Atlantic Cup is a unique event in both concept and execution. It demonstrates what can be achieved with environmental responsibility in mind at the inception.  Manuka has showcased that you can run high-level professional events and have sustainability at the forefront, with full participation from the event management, sailors, and the communities they visit. 11th Hour Racing is proud of this partnership, and this level of achievement sets the standard for other events to follow."

For the first time in its five-year history, the race had a robust waste management plan, which resulted in 88% landfill diversion rate for all waste created by teams and event staff; 538 lbs of compost, 394 lbs of recycling and only 139 lbs of trash sent to a landfill. The Atlantic Cup has operated without using single-use plastic water bottles since its inception in 2011, an easily quantifiable example of their larger commitment to avoid single-use product waste.
Environmentally responsible purchasing also contributes to waste management goals and can offer additional benefits. For example, in 2016 The Atlantic Cup teamed up with Recover Brands to supply event staff with tee's and polos made from 100% recycled plastic water bottles. In addition to eliminating their own single-use water bottles, this was a way to give new life to plastic and prevent it from going into landfills and oceans!
"Tracking the sustainability initiatives for the Atlantic Cup is a challenging endeavor due to the mobile nature of the race," said Brian Funk, the Atlantic Cup's Sustainability Director. "The combination of offshore racing and land-based events makes for a unique dynamic in ensuring we were meeting our internal goal of being the most sustainable sailing race in the United States."
The carbon offsetting process helps an event understand where the majority of their emissions come from, which informs where reduction efforts are best spent, while supporting projects that generate reductions in greenhouse gas emissions. We Are Neutral, the official carbon offset supplier for the 2016 Atlantic Cup, offset 29 tons of CO2 for the 2016 race. This carbon footprint will be 'neutralized' by planting indigenous trees on local conservation land and by offering free of charge energy retrofits to low-income families. The Atlantic Cup is the only sailing race in the United States to have offset its total carbon footprint consistently since 2012 (95.22 tons of CO2).
On board the Class 40's, competitors were provided with Solbian solar panels to use as a source of clean energy to power the boat, minimizing reliance on fuel. Many boats were also equipped with Watt & Sea hydrogenerators as an additional source of alternative power on board. All competitors were committed to event sustainability initiatives, inspiring fans, race village visitors and kids to connect with and care for the ocean.
Atlantic Cup Kids
In 2016, the Atlantic Cup Kids Program expanded and reached its largest number of students yet. Working with local area schools, students came to race headquarters to learn about offshore sailing, marine debris and sustainability. Students rotated through stations where they learned about knot tying, the physics of boats, whales, the life-cycle of a water bottle, and many aspects of sustainability (including composting and recycling, water bottle usage, CO2 footprint and alternative energy sources).

Over 875 students attended the kids days in the three stopover cities of Charleston, Brooklyn and Portland!
During the stopover in Brooklyn, the 3rd edition of Living on the Edge, presented by the Atlantic Cup and 11th Hour Racing and in association with Thomson Reuters, brought together two incredible speakers to discuss the interdependence of our world's economy on the ocean. Dr Sandra Whitehouse from Ocean Conservancy brought data and insight on our economy and plastic pollution problem. Ian Urbina, Investigative Journalist from The New York Times who authored The Outlaw Ocean series, introduced important stories of economy-driven activity taking place on the high seas: "Though central to our economy and survival, our seas do, in my view, really represent that outer edge, and they have long been a place I wanted to explore personally and as a journalist. Two-thirds of the planet is covered by water and much of that space is ungoverned and ungovernable."  This was an exceptionally engaging and eye-opening opportunity to learn about ocean-related issues.
As evidenced in the examples highlighted here, The Atlantic Cup presented by 11th Hour Racing has pioneered sports event management that establishes environmental responsibility as an operational standard. They continue to seek innovative ideas and products to produce a truly sustainable event, officially operating in alignment with ISO 20121 standards and setting this example for other event to follow.
The Atlantic Cup presented by 11th Hour Racing, at 1,048 nautical miles, is the longest offshore race in the Western Atlantic. The race is sailed solely in Class40s, monohulls designed for shorthanded racing. In 2016, the teams set sail from Charleston, S.C. on Saturday, May 28, stopped in Brooklyn, N.Y. for the second leg of the competition and a Pro-Am event (May 31-June 3), before departing on June 4 for the final leg of competition held in Portland, Maine, June 6-11. Owned by Manuka Sports Event Management, the Atlantic Cup has aimed to be the most environmentally responsible sailing race in the United States.