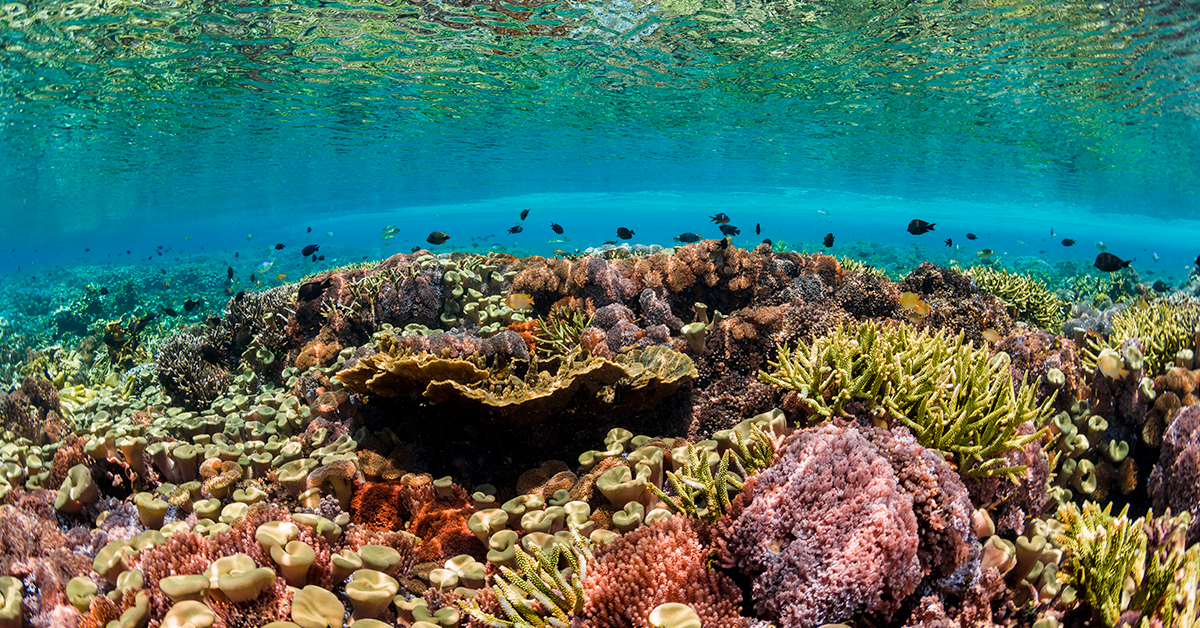 The 'Eureka' Mistake that led to 'Plant a Million Corals'
11th Hour Racing Team's new Legacy Grantee, Plant A Million Corals Foundation, has discovered a ground-breaking method to accelerate the growth and fusion of corals, and potentially the key to restoring dying reefs.
Good news is not often heard when talking about climate change, yet it does exist. One shining example is Florida's Plant A Million Corals Foundation, which recently joined our family of legacy grantees at 11th Hour Racing Team.
Initiated by Dr. David Vaughan, a marine researcher and established activist for ocean health, the foundation is committed to restoring the Florida Reef Tract, the world's third-largest coral reef.
The foundation plans to restore 100 years of old coral in only 2 years, more specifically 'reef-building corals' such as the staghorn or the brain coral, known to be slower growing which can take up to 25 years to reach their full size.
Micro-fragmentation: A Technology Discovered by Accident
What sounds like science fiction has become a tangible goal thanks to a lucky accident in Mote Marine Laboratory in the Florida Keys a few years ago. Back then, Dr. Vaughan was the institution's Executive Director and increasingly frustrated by the slow and difficult growth process of corals, turning his dream of restoring at least a part of Florida's natural reefs into a mere figment of his imagination.
When transferring coral plants from one water tank to another, one seedling broke into tiny fragments. Instead of dying from the infraction, this very seedling happened to regrow the broken tissue in record time over the following weeks. This led to Dr. Vaughan's eureka moment.
Experimenting with different methods to cut, cultivate and transplant the corals, Dr. Vaughan and his team further developed their newly found method of 'micro-fragmentation', stimulating the coral growth rate to 25 – 40 times more than the usual pace.
Header image credit: Beth Watson / Ocean Image Bank