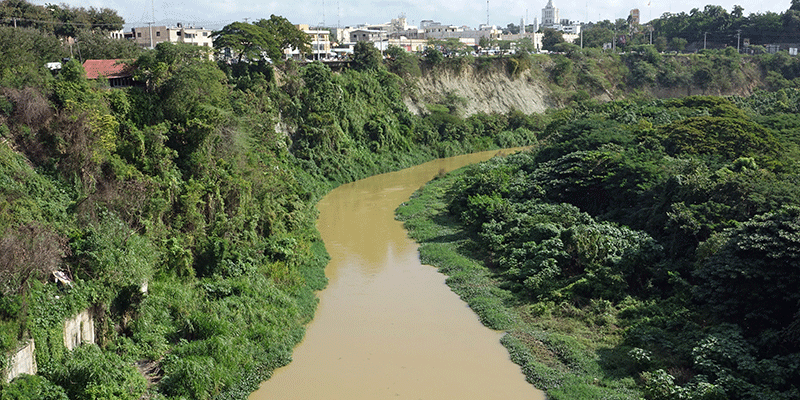 The Intersection of Design and Water — Field Factors Wins the 2020 Urban Water Challenge
11th Hour Racing is proud to be a Founding Challenge Partner of Imagine H2O's Urban Water Challenge. Check out the latest news below. 
Field Factors will receive $100k in deployment awards, mentorship, and visibility support.
This year, the Urban Water Challenge, in partnership with 11th Hour Racing, reviewed applications from 235 promising solutions accelerating sustainability through innovation. We were inspired by the diverse background and approaches of this year's applicants — from former policymakers merging innovative business models with available technology to emerging social enterprise leaders applying proven solutions from other sectors to water.
Of these, we chose 8 Finalists who will receive funding to deploy their technologies everywhere from Pune, India to Sao Paulo, Brazil to Newark, United States.
The winner of this year's challenge, Field Factors, will be deploying its rainwater management solution to promote climate resilience and green infrastructure in the Netherlands. Founder and CEO, Karina Peña, has a particularly interesting story.
Karina imagined becoming a water architect…
Cities around the world have historically been built around water for access (drinking water & agriculture), commerce (trade), and removal (sanitation). This is why 90% of cities around the world are situated on coasts.
The connection between water and cities was something that fascinated Karina. Growing up in Santiago, Dominican Republic, she found herself experiencing the negative impacts of rapid urbanization. A city that once was built around the Yaque del Norte River was using it as a dumping ground. While pursuing her masters at Pontificia Universidad Católica Madre y Maestra, Karina set out to apply her architecture design learning to water use in cities and published her thesis on recovering and revitalizing the river in Santiago.
Fast forward to 2008, she moved to Europe to expand her studies into landscape architecture in Barcelona and focused on the intersection of cities and their water supply. She was inspired by cities like Venice, whose canals are the streets, Stockholm, whose commerce was built around the islands, and of course, Rome, whose aqueducts were revolutionary in providing access.
One rainy day in Amsterdam, Karina looked outside her window and saw her entire street flooded. She put on her rain boots and found that her street's sewer had collapsed. Karina had her "Aha" moment and her path forward became clear. In 2016, she started Field Factors together with Wilrik Kok to use greenery to build resilience to increased flooding and droughts.
Karina re-created natural water cycles in cities…
What Karina experienced that evening in Amsterdam is common in cities around the world.
When it rains in cities, the water doesn't evaporate or get absorbed into the ground. Instead, the buildings, pavements, and streets act as funnels for water to drain into underground pipes and sewers. Due to increased frequency and amount of rainfall, our current systems cannot cope.
Large amounts of water can overpower the collection system, resulting in flooding
Untreated runoff and sewage directly discharges to local water bodies
The water cannot be stored for future use
Together with a passionate team, Karina created the Bluebloqs system at Field Factors to develop rainwater collection, treatment, storage, and re-use in urban areas.
Surface runoff from roofs, roads, or parking lots is collected in rain gardens or ponds
The patented biofilter treats the water to ensure the right quality
The treated water is stored in natural aquifers
After storage, it can be recovered and reused for non-potable purposes
Field Factors will deploy in the Netherlands to scale across Europe…
For Karina, implementation is key as "people need to see it in the ground working." Through its deployment in Rotterdam Field Factors has been able to:
Prevent flooding during heavy rain (95% of rainwater harvested, preventing floods)
Secure freshwater for dry periods (15M liters of drinking water saved per year)
Reduce stress on the drinking water supply (€11k saved per year on drinking water bill)
Early adopters of the Bluebloqs system have flagged a need for operation support and monitoring once the system is installed. Imagine H2O is partnering with Field Factors to deploy a remote control dashboard — giving real-time performance and maintenance data to customers. Field Factors will be piloting in three cities with Bluebloqs systems: Rotterdam, The Hague, and Pijnacker-Nootdorp with plans to expand across Europe.
Stay tuned to find out who won the Audience Choice Award.