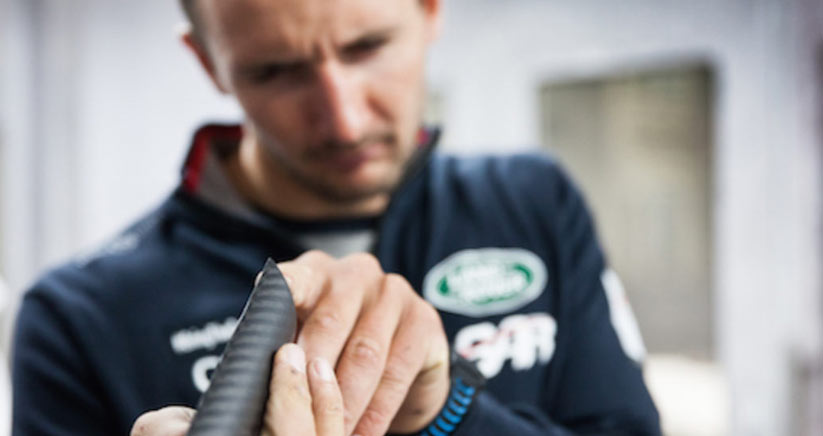 The potential for composite recycling
Released by SuperyachtNews.
By Bryony McCabe
As BAR finds creative outlets for carbon composite waste, how viable is the initiative for superyacht construction…
With carbon fibre costly and energy intensive to produce, America's Cup team Land Rover Ben Ainslie Racing (BAR) believes there is commercial viability around the recycling and production of new carbon fibre products. As the circular economy concept gains momentum, standards are being developed to measure degrees of circularity, all aimed at ensuring that flows of goods and services are optimised to avoid the systemic leakage and loss of resources that results from a linear approach.
According to the Composites Market Report 2014, the current growth of the composites industry is rapid, with predictions of a 40 per cent increase from 2014 levels by 2020, of this only two per cent is in the marine industry. This growth focuses on the strength, lightweight and durability of the material, which provides many environmental benefits due to its use, notably in the transportation sector where lightweighting results in reduced carbon emissions. However, the inherent nature of the material means that it is difficult to recycle.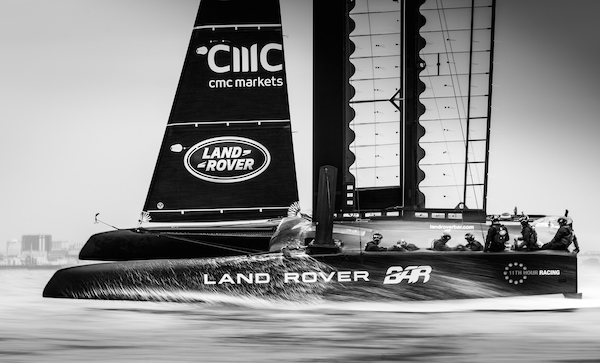 Land Rover BAR and its sustainability partner, 11th Hour Racing, constantly face such challenges. The America's Cup is a design and innovation led competition and the equipment often reaches the end of its life after short periods of testing. In light of this, the team has assessed the impact its test and race boat construction has, and identified where it can make positive changes within, as well as across the composites industry.
The current state of composites recycling highlights the limited commercial availability of solutions. Pyrolysis, which involves separating the resin from the fibre at high temperature, is commercially available; although demand for the facility is outstripping the availability. Solvolysis involves dissolving the resins away from the fibres, leaving the fibres less downgraded with an opportunity to reclaim some of the resin value. However, it's a process that is currently in its infancy.
The current limited quantities of end-of-life carbon fibre waste mean that these technologies are slow to progress and bring to scale. For Land Rover BAR and other industries using composites, this presents an opportunity to challenge the current approach towards the circularity of the material and ensure that the products being manufactured can be reprocessed and recycled effectively.
At Land Rover BAR, both manufacturing waste and end-of-life parts require disposal, so the team set itself waste targets with a minimum 60 per cent of all waste to be recycled and the remaining portion to go to energy recovery, with zero waste going to land fill. This meant the team needed to find reuse, reprocessing or recycling solutions for the composite waste. One solution has been to use part of the initial test boat as an education resource in the team's Tech Deck Education Centre.
More recently the team joined together with British lighting brand Anglepoise to both demonstrate feasibility and explore the potential to collaborate across industries, realising that the boat production waste could become a high value product in a different industry. For this project they recreated an Original 1227 Giant Floor Lamp, built from dry offcuts, cured templates, testing panels and supports used for hull, bulkhead and winch fittings.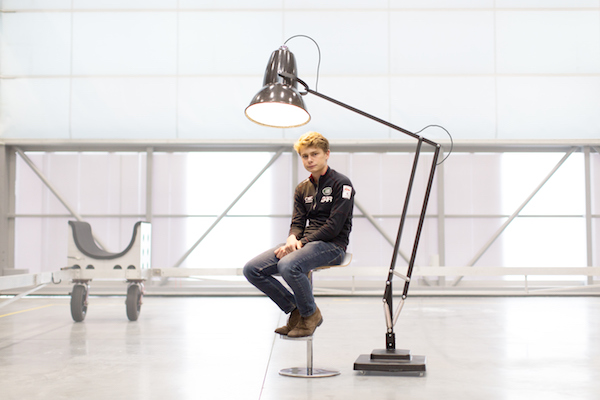 "The point of the lamp project was to utilise our offcuts to make a product that demonstrated our waste is not waste to another industry," explains Susie Tomson, sustainability manager at Land Rover BAR. "If we are going to solve resource issues going forward, we need to create synergies with other industries."
Considering the rise in composite construction in the superyacht industry, both in superstructures and components, it's interesting to consider how applicable such recycling initiatives could be. "It is entirely viable in any construction industry if we are going to tackle global problems," says Tomson. "Industries need to look at maximising profit and minimising waste, so such initiatives need to be phased into the build process and the materials being used need to be carefully looked at."
As 40 per cent of waste comes from the manufacturing process of carbon fibre, Tomson believes we should be smarter in the way we look at materials. "This could be applied to the superyacht industry by using recycled carbon," she suggests. "It might not have the same performance as virgin fibre, but it would be more than adequate and would most importantly reduce costs. These materials still guarantee quality and performance, but are likely to be a tenth of the price, which makes carbon fibre more accessible to a wider market."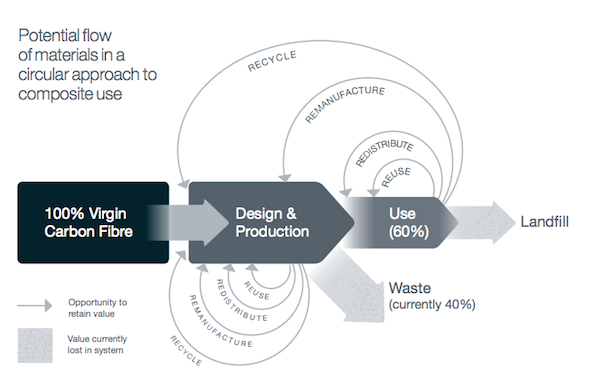 In the future, the BAR team believes that the remanufacturing of the 40 per cent manufacturing waste of the carbon fibre industry could bring the benefits of carbon's lightweight and strength to a number of industry applications – applications that the current cost of the virgin fibres prohibits. A change of mindset could mean composite components are more accessible to superyachts through recycled material, or construction companies within the industry could have the opportunity to reduce waste through collaborations.
Images of T2, BAR's second test boat, and carbon production and carbon re-use, courtesy of Land Rover BAR / Harry KH.