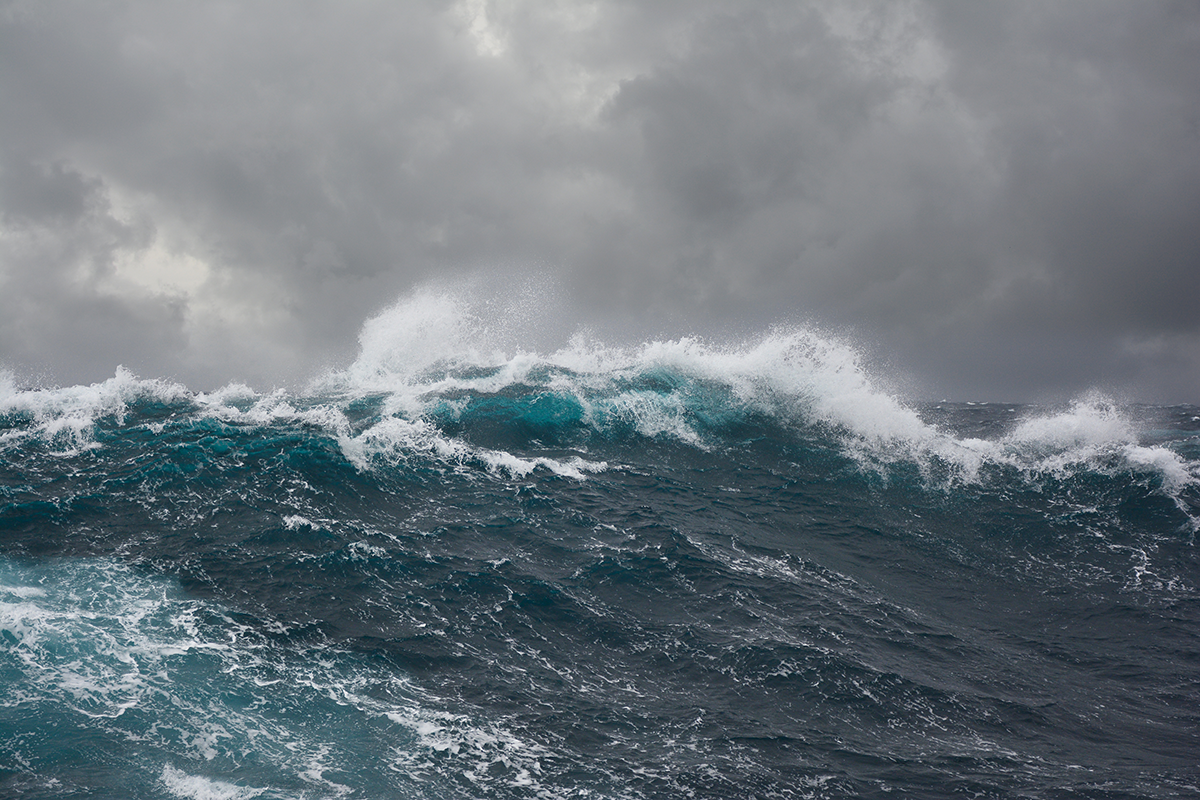 The Right to Thrive
Rising sea levels, drought, and deforestation simultaneously devastate people and the planet. These instabilities cause ecosystems to decline instead of thriving and force people to leave home searching for new income for their families.
We can all play a role in curbing climate change by cutting our carbon emissions, supporting frontline communities, and, most importantly, raising our collective voice to influence climate action.
In our efforts to support climate action, we bring sailors and ocean lovers together and amplify the voices and untold stories of the people who work and suffer #fortheocean.
HUMAN RIGHTS AT SEA
A world only experienced by privilege or oppression, our ocean bears the secrets of all who cross it, and climate change exacerbates human rights violated at sea. Investigative journalist, Ian Urbina's The Outlaw Ocean Project, surfaces those dark secrets.
Fishing vessel captains enslave crews, bound by contracts that are not written in their native language, and beaten, overworked, and sexually assaulted while at sea. Ships push beyond the point of sinking, and lives are lost. Ian Urbina explains: "Safety risks and violations, and the persistent mistreatment of workers, were hiding in plain sight. But at every turn, inspectors and regulators largely shrugged off their responsibilities, often with a crass disdain for the lives at stake."
In Africa, inconsistent and shifting seasons devastate farms and leave owners no choice but to migrate in search of a new life. The risks of migrating to Europe by sea are myriad and fatal, and if not for a changing climate, farmers would still be home, thriving. Ian Urbina reports on one man's hopeful journey: "As he attempted to cross the Mediterranean Sea on a rubber dinghy, with more than a hundred other migrants, the Libyan Coast Guard intercepted them and took them to Al Mabani. They were pushed inside Cell No. 4, where some two hundred others were being held.
OUR RIGHTS ARE OCEAN RIGHTS
The Universal Declaration of Human Rights is a milestone document universally protecting fundamental human rights, recognizing that a clean, healthy, and sustainable environment is a human right. But what about the ocean? Fleets put entire ecosystems at risk by fishing illegally or dumping engine oil into the ocean. A perceivably endless resource, responsible for all life on earth, is at its breaking point.
The Ocean Race's new One Blue Voice campaign calls for a Universal Declaration of Ocean Rights to raise awareness of the declining state of the seas and to encourage the world to acknowledge the ocean's right to thrive, because people can't thrive without it.
As sailors and nature lovers, we have a powerful story to tell and a unique opportunity to collectively take action, ask for policy change and advocate for ocean rights. Start by signing the One Blue Voice petition before it is presented to the UN General Assembly in September 2023, and share your support on social media.
DEEPER READING