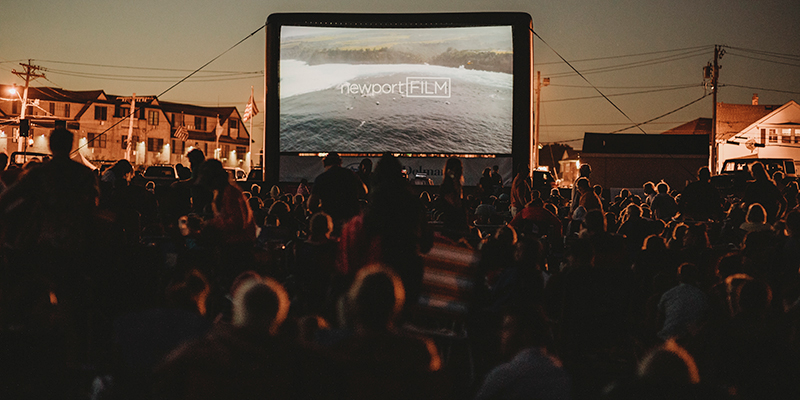 The Serengeti Rules
1,800 people gathered for newportFILM's summer environmental film screening
Every Thursday night in Newport, locals and visitors alike are treated to a documentary screening by newportFILM. The setting is almost magical as hundreds if not thousands of people gather, wait for sunset and spend their evening learning about one of the topics selected.
newportFILM is a year-round, non-profit documentary film series in Newport, Rhode Island that features established and emerging filmmakers and their current documentary films, curated from film festivals around the world. We're proud to support their screening of environmental documentaries focusing on issues facing our planet, ocean, and local bodies of water.
On June 19th we were proud to support the screening of The Serengeti Rules, which followed the work of five unsung heroes of modern ecology, whom each did important work on understanding the role of keystone species. Around 1,800 people gathered at First Beach with the ocean at their backs to watch this incredible film.
Thank you to newportFILM for organizing this inspiring event! If you weren't able to make it, watch the trailer of The Serengeti Rules below and stay tuned for screening announcements at TheSerengetiRules.com.
We would also like to thank newportFILM for showing the first screening of Vestas 11th Hour Racing's sustainability summary video, stay tuned for its release on social media.
Header image credit: Jennifer Manville Photography