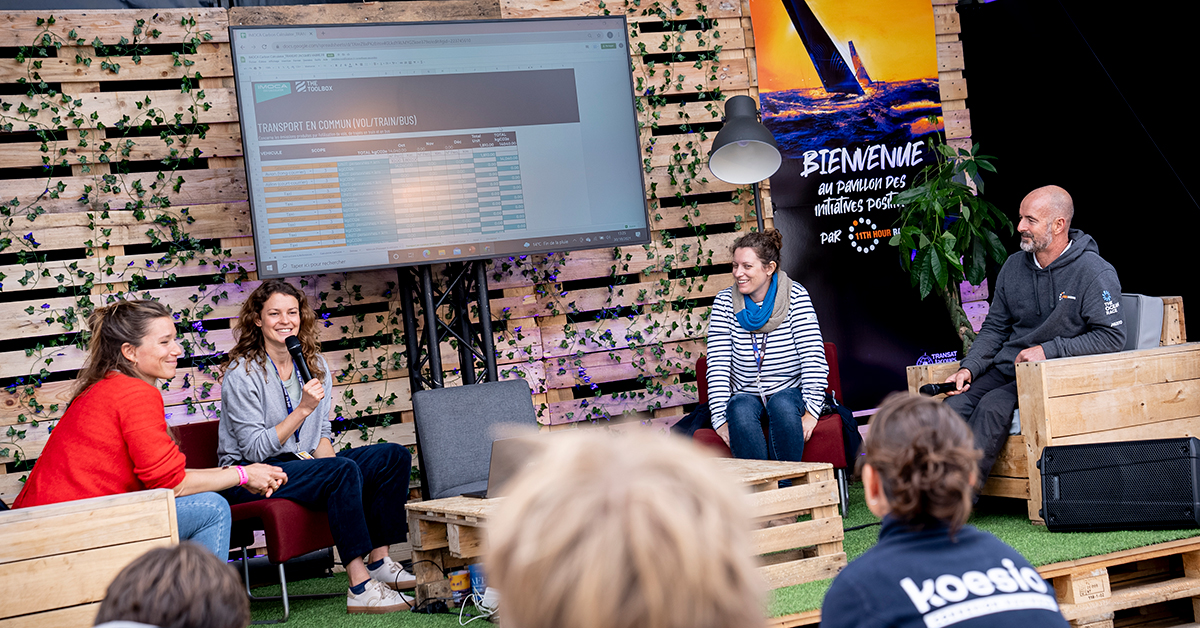 The Toolbox is now Available in French
11th Hour Racing Team's free resource that enables everybody to put in place their own sustainability program, The Toolbox, is now available in French, just in time for the Transat Jacques Vabre, starting on November 7 in Le Havre, France.
Even though The Toolbox is suitable for any type of business, from a start-up to a sports team to a multinational company, an extra special effort was undertaken to adapt to the very specific needs of sailors and sailing teams. An example of this in action is that users will be able to easily calculate the water and carbon footprint of his or her organization when traveling around the globe.
The free suite of resources includes a variety of How-to Guides, case studies, tools, and templates designed to put in place a value-led business model.
[lgc_column grid="50″ tablet_grid="50″ mobile_grid="100″ last="false"]
[/lgc_column]
[lgc_column grid="50″ tablet_grid="50″ mobile_grid="100″ last="true"]
[/lgc_column]

Header image credit: Amory Ross / 11th Hour Racing