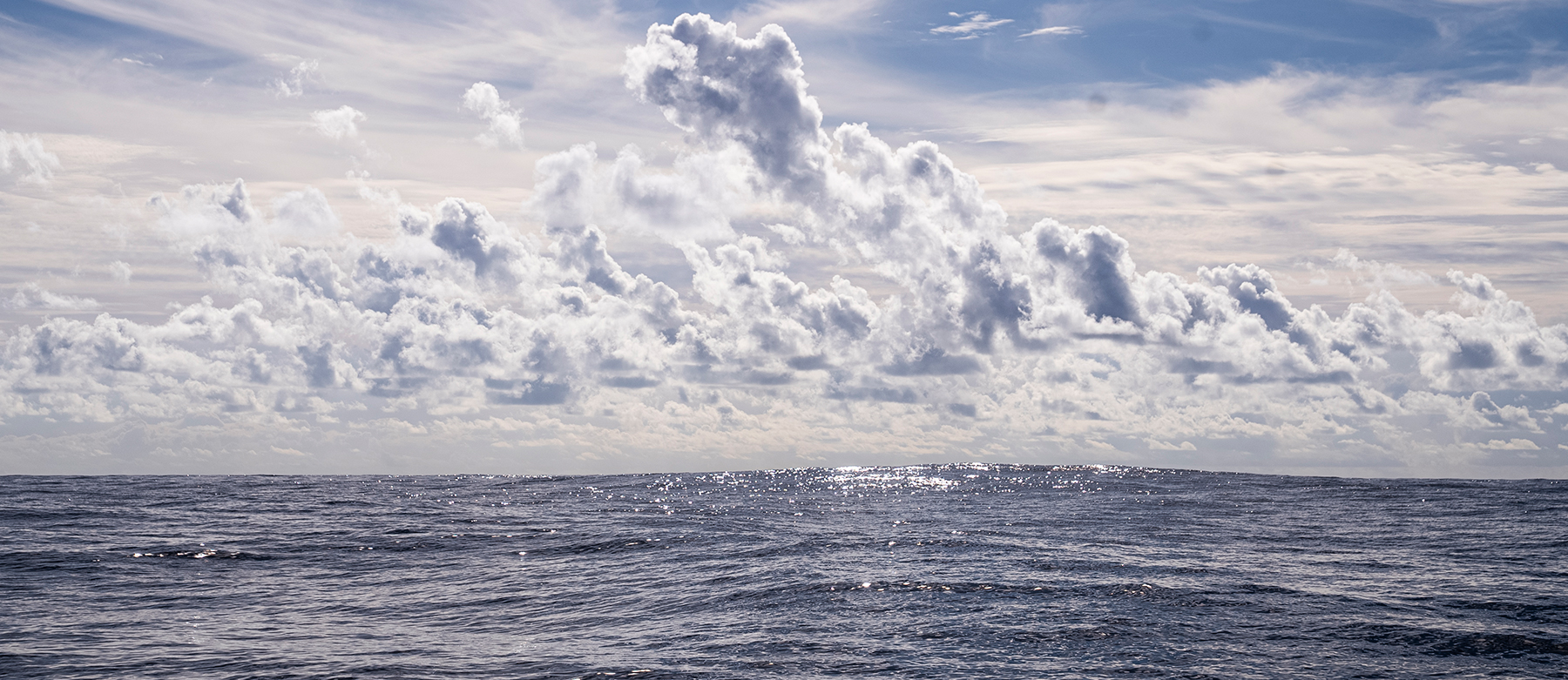 Vote for Shaped by Water and The Oceanview Effect Panels at SXSW!
11th Hour Racing has entered into two South by Southwest (SXSW) panels for Shaped by Water and The Oceanview Effect. 
Please cast your vote by August 20 for both panels to be selected for SXSW 2024.

Shaped by Water: From beneath the ocean's surface to a 3,000-meter mountain peak, the ocean weaves in and out of our lives and connects us all like a thin, blue thread of silk. To highlight this connection, we've brought together an internationally renowned freediver, a world-champion freeskier, and a professional offshore sailing team. 
Like water, these athletes move in harmonious unison with their mind, body, and the present moment. When you are fully immersed in nature, you're able to reach your fullest expression.  Together, these athletes bring to life their high-performance dance. Like water, they flow.
Shaped by Water is produced by 11th Hour Racing and presented in collaboration with Protect Our Winters.
This panel, Storytelling, Sport and Climate Action, will feature speakers Zandile Ndhlovu, Dean Leslie, and Charlie Enright, and hosted by Danni Washington, to explore the relationship between athletes and different forms of water to highlight humans' intricate connection to the ocean, the environment, and themselves. The ocean is so vast and seemingly limitless that it is hard to imagine us impacting its health. And yet we do. This panel will discuss how storytelling and sport can be a powerful pair that leads to long-lasting change and positive impact. This panel will be solutions focused and lean on our speakers' leadership to inspire others.
⮕ Cast your vote for the Shaped by Water film panel at SXSW! ⬅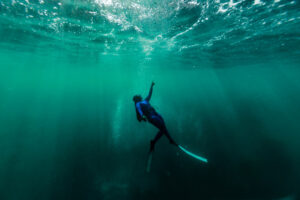 The Oceanview Effect, Seeing the World from a Different Angle: A way to understand the true nature of the planet. This is what sailors experience when they sail out of sight of land and head into the open ocean. The phenomenon astronauts experience when they look down on planet Earth from space is known as The Overview Effect. Coined by author Frank White, who described it as: "… a message from the universe to humanity. The message is that the Earth, when seen from orbit or the moon, is a whole system, where borders and boundaries disappear, and everything is interconnected."
Charlie Enright invited NASA astronaut Nicole Stott to Rhode Island to compare their perspectives about these two phenomena that only a handful of people on Earth have experienced – The Overview and Oceanview Effects.
The panel, The Oceanview Effect: Seeing the World from a Different Angle, will feature speakers Nicole Stott, Charlie Enright, and Zandile Ndhlovu and hosted by Danni Washington. humans who have all felt the life-changing experience of seeing Earth from a unique perspective – from both the ocean and space. From working to diversify the ocean to helping scientists discover more to sparking conversation and thought, this panel will discuss ideas and solutions inspired by The Overview Effect and The Oceanview Effect.
⮕ Cast your vote for The Oceanview Effect panel at SXSW! ⬅

Header image credit: Amory Ross / 11th Hour Racing