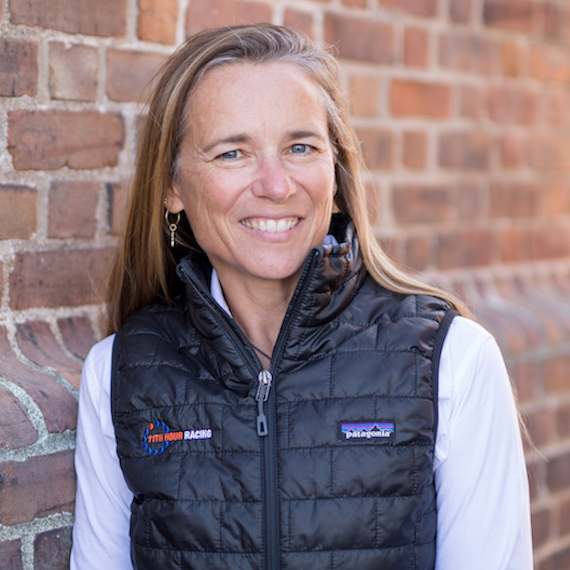 Alessandra Ghezzi
COMMUNICATIONS DIRECTOR
Driven by a great passion for the ocean, Alessandra has worked in Public Relations within the yachting industry for over 20 years, extensively traveling overseas.
Born and raised in Milan, Italy, Alessandra learned early on the inherent value of communication while studying ancient Greek and Roman cultures in high-school. With sailing as her outlet from busy city living, Alessandra decided to follow her inner dreams and gained a degree in Natural Sciences and Oceanography at Milan's University.
While racing on one-design classes and keelboats as a student, Alessandra started writing as a yachting journalist and headed into the world of public relations, following different clients that included inspirational figures such as solo sailors Giovanni Soldini and Ellen MacArthur.
In 1997 Alessandra was hired as Press Officer by the Italian America's Cup team Luna Rossa and managed all their media relations for two America's Cup campaigns, chasing summer for six years between Italy and New Zealand.
In 2004, more sailing adventures took Alessandra and her growing family to Spain for three years, and then Newport, RI.
While traveling and raising her two children, Alessandra has kept working on a number of different high-profile projects, including Team Azzurra of the YCCS, KPMS/Rolex and Nautor's Swan.
In 2014, Alessandra attended the 11th Hour Project Connect conference in San Francisco and found her ideal career match, coming full circle from her degree in oceanography: 11th Hour Racing, combining her love for the ocean and her commitment to sustainability. Alessandra likes to spend her free time with the family enjoying the local beaches (and her beloved Alps when possible), pursuing what makes them happy – sailing, hiking, horseback riding, skiing.