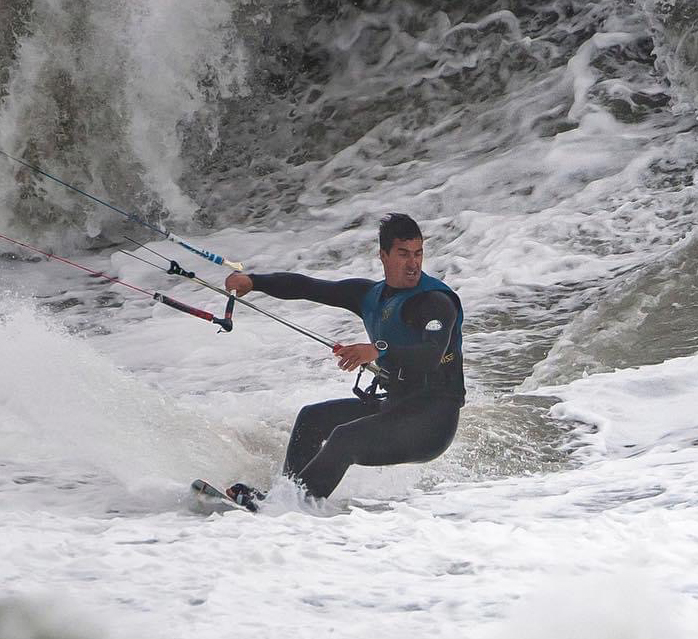 Martha's Vineyard, MA, USA
As a kid, Brock was always on the move and always outside — and there wasn't a sport that he didn't do when he was younger. It wasn't until college that he focused on sailing. Going to Old Dominion University and working with coach Mitch Brindley was definitely the point when he realized what was possible in sailing. But that was only the initial scratch of the surface as Kiteboarding was just beginning as a sport, and soon there was a new way to interact with the Ocean that nobody knew was possible.
What inspired you to become an 11th Hour Racing ambassador?
I am immensely thankful for the time I was given on the ocean at a young age and to have been taught to respect all of its power and beauty is something that stays with me in everything I do. I think that early education also taught me to interact with the ocean in as many ways as possible whether it be kitesurfing, foiling, TP52s or super-yachts, it is all-time on the water, and it all teaches something about the ocean and about ourselves. The more aspects of our sport I am involved in, the more amazing people I meet, the more I want to work to protect the ocean I love.
Why are you passionate about ocean conservation?
As the father of three young boys, I recognize the vital importance of 11th Hour Racing and its commitment to ocean education. I've seen reef's that in my youth were thriving, and now I take my children back to the same reef and see that it is bleached and in a dire situation.
Supporting the mission
Project name: Experiential Education on Penikese Island
Project mission: Engage groups of students in nature-focused day trips for and week-long STEAM
summer camps for empowering girls in science