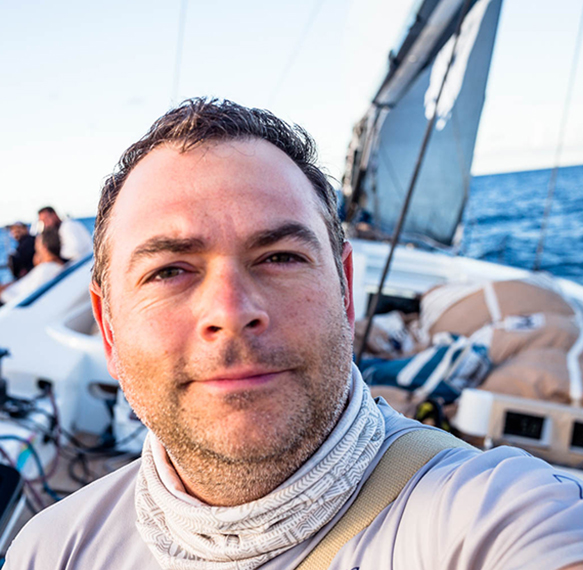 Newport, RI, USA
An avid outdoor explorer, Cory Silken's main photographic and outdoor interest lies in yachting. He has crewed aboard the classic America's Cup 12 Metre Class fleet and is a champion Herreshoff S Class sailor. Cory combines his passion for photography and love of sailing to document and preserve the grace of classic yachts and convey the real thrill of sailboat racing. He is world-renowned for his ability to fuse serenity with adventure in the inspiring scenes he captures.
Silken frequently exhibits his fine artwork, and in 2012 he opened the Cory Silken Photography Gallery. His poster editions are distributed globally and have appeared as set dressings in movies and television.
While recognized for these fine art sailing images, Silken's talent is now on call in the superyacht luxury lifestyle industry. Based in the Northeast USA, Silken regularly travels to the Caribbean and throughout the world for private and commercial projects. His dynamic and creative imagery appears in most of the major yachting magazines around the globe and is published in numerous books. His clients range from local organizations to the top shipyards in the world, and he also photographs global regattas for their title sponsors. Beyond still photography, Silken also produces and directs video media solutions with top industry filmmakers.
What inspired you to become an 11th Hour Racing ambassador?
Sustainability has always been important to me, and I have a degree in Economics of Environmental Science. I endeavor to leverage my work and my voice to further support sustainability. I'm glad to be able to aid environmental organizations through engaging with the 11th Hour Racing network of grantees, ambassadors, and partners.
Why are you passionate about ocean conservation?
As a yachting photographer whose hobby is sailing, ocean health immediately impacts both my livelihood and my happiness. The 11th Hour team, ambassadors, and grantees are all equally passionate about maintaining our environment and are top leaders of their respective fields. I am delighted to support the endeavors of such a passionate, active, and highly talented group.
Supporting the mission
Project name: Shenandoah Voyages
Project mission: Connecting Martha's Vineyard youth to their local waters and sustainable food sources through week-long residential voyages onboard the Shenandoah