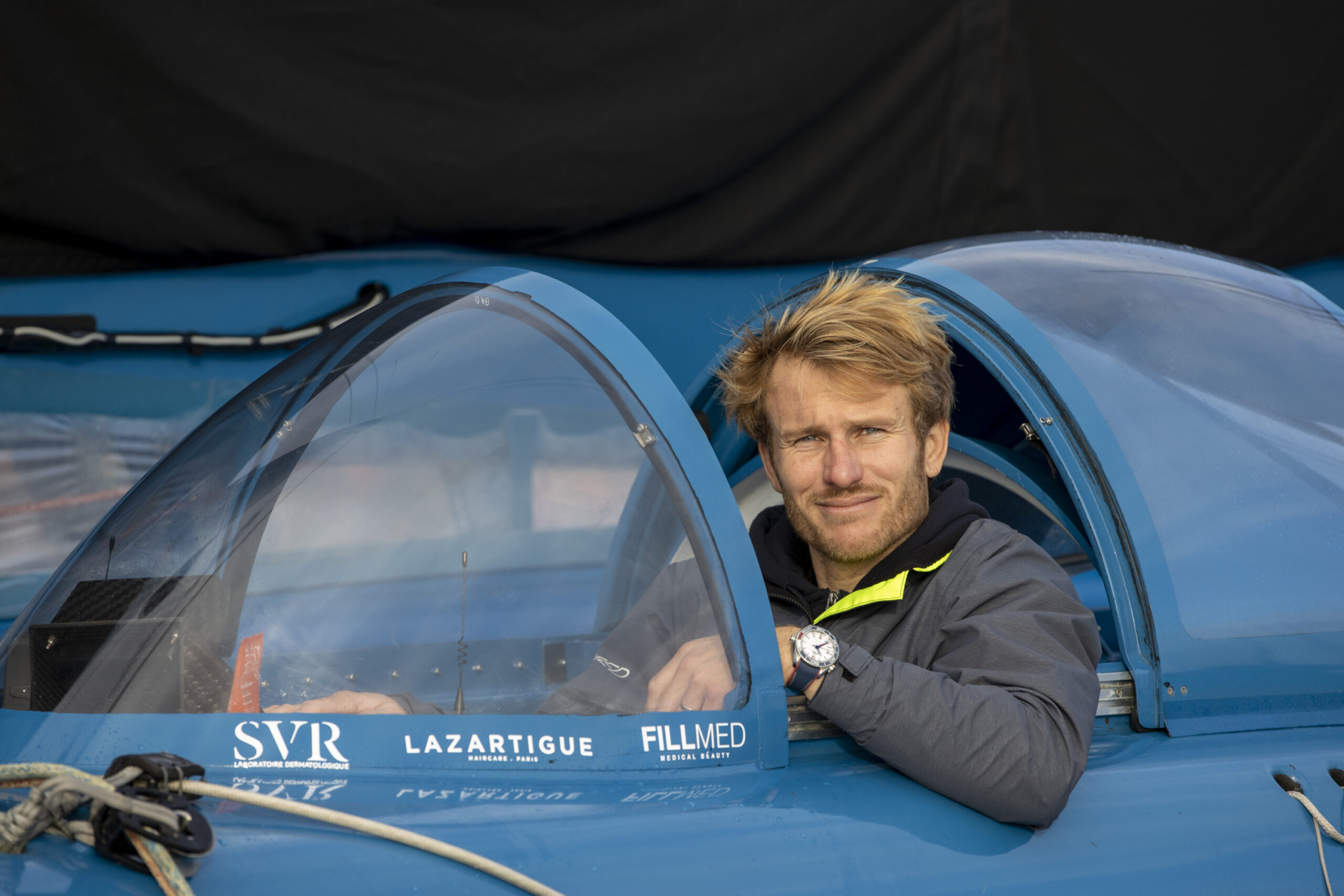 Port-La-Forêt, France
Skipper, competitor, engineer, François Gabart is all at the same time. Versatile, curious, and hard-working, this young sailor revealed his potential with his victory in the Vendée Globe at just 29 years old and has propelled himself, in the space of a few years, to rank amongst the greatest talents in ocean racing.
Discovered on the Figaro Bénéteau II circuit, he became a professional skipper in 2008 and wore the Macif colors between 2010 and 2020. After switching from the Figaro to the 60-foot IMOCA monohull, he started a new chapter in 2015 aboard a new trimaran, a 100-foot multihull.
François has racked up a series of victories and records, such as the victory of the Vendée Globe in 2015 and the solo world record on his trimaran in 2017.
His specialty: the loner, an art in its own right to which he now devotes himself with professionalism and method, alongside an unalterable fascination for sailing competition unchanged since he was a child.
What inspired you to become an 11th Hour Racing ambassador?
While I've enjoyed my competitive success, for me winning is no longer enough, we must do all we can to preserve our ocean and 11th Hour Racing are exemplary in this way. I share the same values of innovation, protecting the ocean, and passion for ocean racing as 11th Hour Racing does. These values and our combined expertise allow us to think about the boats of the future and work together to make them a reality. Equally, I strongly believe we all need to consider the actions we can take to protect the environment, from saying no to single-use plastic to advocating for ocean health. I'm honored to be able to represent 11th Hour Racing in France, and beyond, and look forward to using our combined platforms to maximize the impact we can have.
Why are you passionate about ocean conservation?
Having spent so much of my life on and around the ocean, I am acutely aware of the threats it is facing. A threatened ocean impacts us all and, even more so as a father, I know we must act to protect it and safeguard the environment for future generations.
Supporting the mission
Project name: Human Rights at Sea Roundtable
Project mission: As humanitarian crises develop in the maritime space, a cycle of round tables on Search and Rescue operations at sea will question the legal framework, consequences on the Maritime sector, and survivors' care onboard.