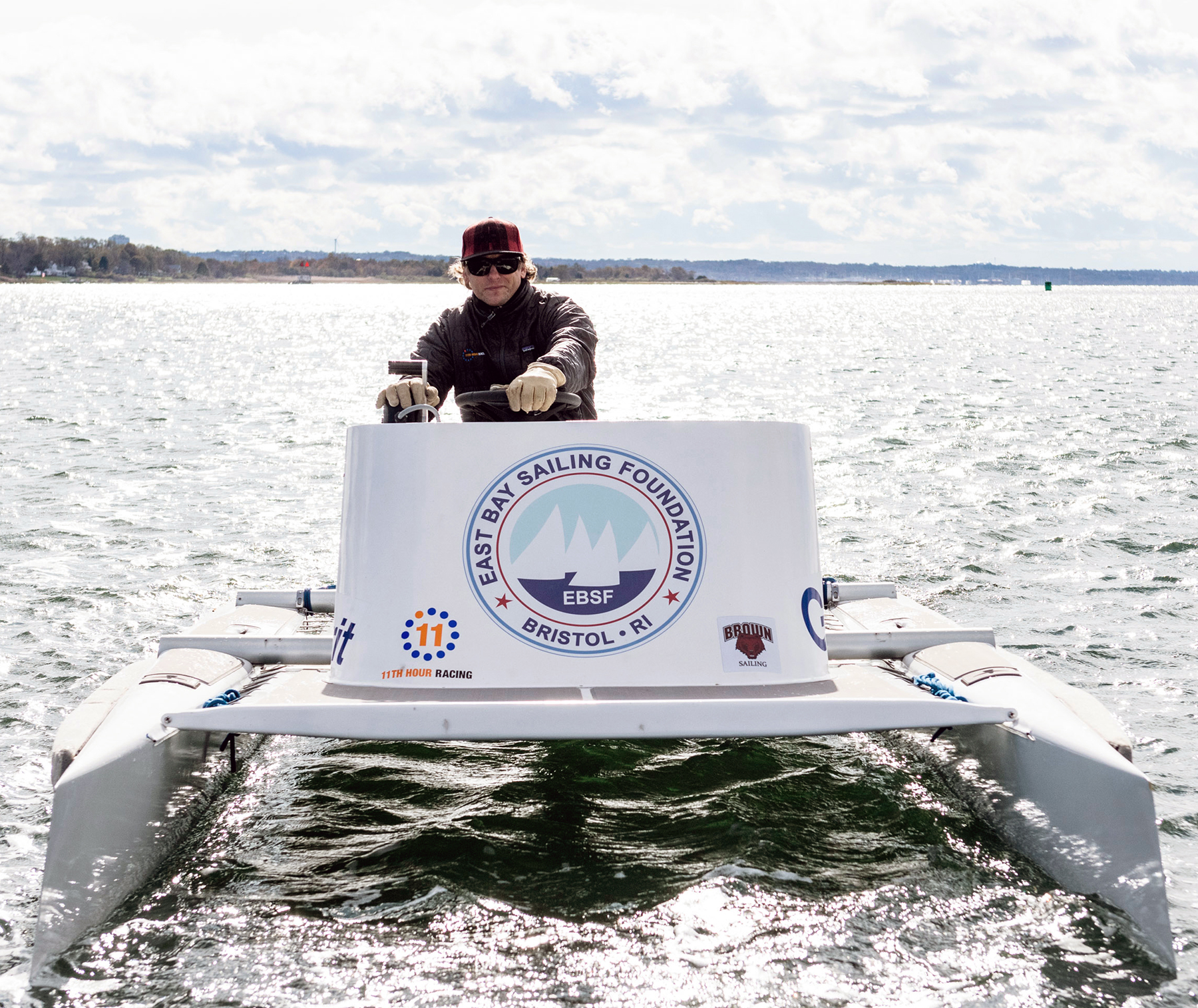 John Mollicone
Cranston, RI, USA
John Mollicone, Boston University '98, has been the Head Coach of Coed and Women's Sailing at Brown University since 1999. John was an All-American Skipper at Boston University in 1998, is a two-time World Champion in the J-24 class, and has won more than a dozen North American, National, and Midwinter Championships in multiple one-design classes. In 2010, John was awarded the U.S. Sailing National Sportsmanship Award for the Van Alan Clark Trophy. He was a member of the 2011 U.S. Sailing Team, winning a Silver medal in J-24s at the 2011 Pan-American Games in Puerto Vallarta, MX. John was named a U.S. Sailing Rolex Yachtsman of the Year Finalist in 2012 and was recently named the 2020 Sail1Design/Sailing Anarchy Coach of the Year. John currently lives in Cranston, RI, with his wife Holly, and daughter Ava.
What inspired you to become an 11th Hour Racing ambassador?
Having a presence at regattas as 11th Hour Racing creates incredible awareness about what we can all do to make our waters and environment a better and cleaner place.
Why are you passionate about ocean conservation?
I spend nearly every day of my life on the water, either coaching or racing, so obviously, I am very passionate about sailing and the waters we sail on. I always try to do my part and encourage and ask others to do the same every time I am near the ocean, lakes, and seas. Everyone needs to contribute to making our waters and shores a cleaner and better place.
Supporting the mission
Project Name: Electric Coach Boat
Project Mission: Establish a fully electric coach boat for sailing clubs and collegiate teams in Rhode Island