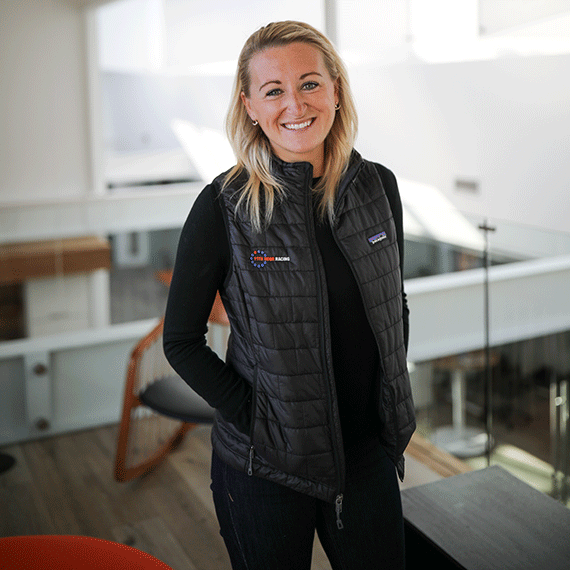 Lorraine McKenna
SPONSORSHIP MANAGER
Lorraine is the Sponsorship Manager at 11th Hour Racing, working closely with events and teams to ensure that sustainability goals are achieved.
Before joining 11th Hour Racing, Lorraine spent eight years working in the sailing industry on marketing and sponsorships. She worked with PUMA on its sponsorship of the 34th America's Cup, then managed sponsorships for global sailmaker North Sails for five years. Seeing first-hand the power of harnessing sporting platforms and athletes to communicate the message of sustainability and ocean stewardship, Lorraine knows the importance of collaborating with events and teams to maximize exposure, impact, and to help influence change within the sport and beyond.
Lorraine moved to the US from Scotland in 2007 where her passion for the ocean continued to grow, choosing never to live more than an arm's length from the coastline, from Cape Cod, Massachusets and the Outer Banks in North Carolina, to currently residing in Newport, Rhode Island. Lorraine's connection to the ocean and the wildlife that call it home has opened her eyes to the growing urgency to protect our seas and coastlines.