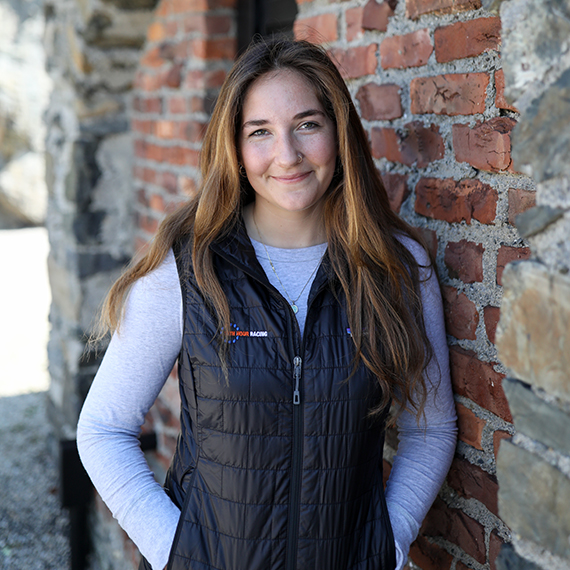 Nina Hastings
GRANT PROGRAM COORDINATOR
Nina is the Grant Program Coordinator at 11th Hour Racing, building grantee partnerships to advance a diverse range of ocean health initiatives.
Nina first came on board as 11th Hour Racing's Grantmaking and Research Intern the summer after graduating college. She earned degrees from Brown University in Conservation Science & Policy and Portuguese & Brazilian Studies, where her capstone projects centered around kelp-related carbon sequestration pathways and historic and contemporary narratives of traditional whaling communities. Prior to joining 11th Hour Racing, Nina spent several years involved in marine mammal research and nonprofit outreach, as well as curriculum design and hands-on teaching for various environmental and experiential education programs.
In her free time, Nina loves to travel, scuba dive, polar plunge, play water polo, and race in triathlons (including the Newport Bay Tri, where she fell in love with what is now her favorite part of the Ocean State). With two of Nina's great passions being water sports and marine ecosystems, she is dedicated to 11th Hour Racing's strategic pathways for ocean conservation and advocacy.