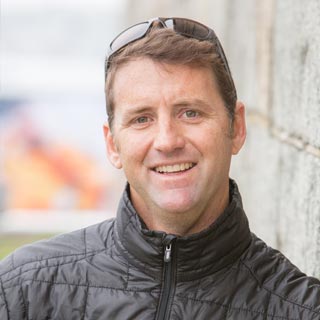 Middletown, RI, USA
Tom grew up sailing with his family on Long Island Sound and spent his summers at the Milford Yacht Club. He started racing competitively in Jr High School when he was 12 years old. His first taste of international competition was in 1989 at the International 420 World Championship in Yugoslavia. Through many twists and turns over the years, sailing became his profession. When not working, Tom likes to spend his time with his family, enjoying many outdoor activities – including more sailing, of course!
What inspired you to become an 11th Hour Racing ambassador?
Sailing and the ocean are not just my profession but also my passion. Sharing this passion with others is very inspiring. 11th Hour Racing helps us promote good practices at a local and global level within the international sailing community.
Why are you passionate about ocean conservation?
We interact with the environment daily as sailors. Protecting that environment is a top priority. It is really special to be able to share an awareness of our surroundings with others.