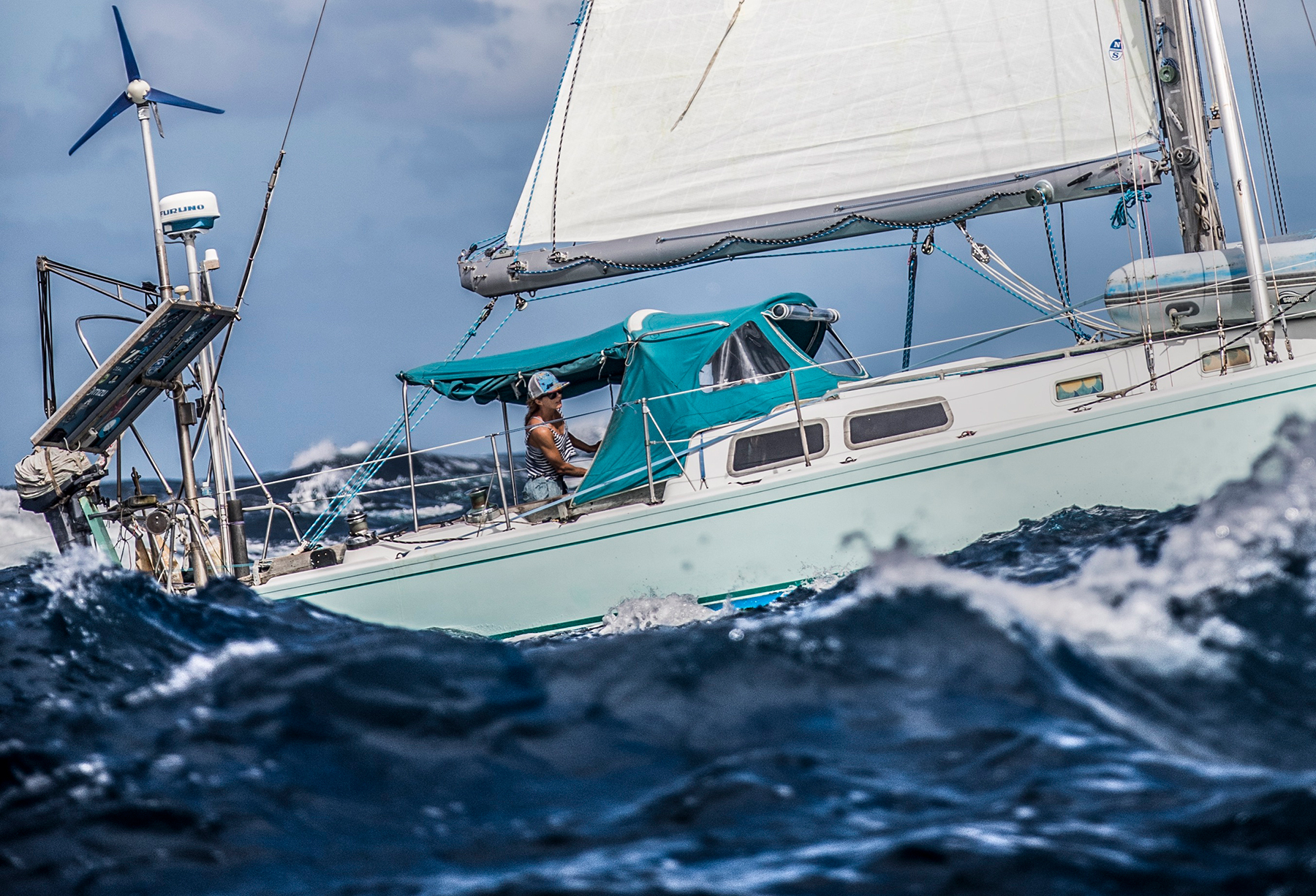 11th Hour Racing Announces New Ambassador, Captain Liz Clark
Sailor and ocean advocate working on environmental protection and youth empowerment
11th Hour Racing announced today its new ambassador, Liz Clark of Tahiti, French Polynesia. Clark, a sailor and ocean advocate, joins a 13-strong community of athletes and creators who act as changemakers and use their influence to rally fans and peers to act for the ocean.
With 11th Hour Racing's support, each ambassador can work on an ocean conservation project with a nonprofit organization of their choice. Clark chose A Ti'a Matairea, which she co-founded in 2019 in French Polynesia, to support classroom marine conservation lessons and after-school experiential education programs.
A Ti'a Matairea's classroom program teaches students about local coral reef ecosystems and the Tahitian preservation method called "Rahui" to manage ocean resources. Their after-school program serves under-resourced youth with hands-on outdoor excursions to nurture an appreciation for biodiversity and how local species are connected to their Tahitian heritage. Cultivating a deep understanding of the island's ecosystems has a long-term positive impact by fostering the environmental protectors of the future. Students graduate as a "Tamarii no Te Natura" or "Ambassador of Biodiversity."
Before moving to Tahiti, Clark, originally from California, spent a decade sailing over 20,000 nautical miles on board her sailboat, Swell, exploring remote surf, learning from different cultures, living sustainably, and raising awareness about environmental issues.
"Welcoming Liz as an ambassador is a natural fit for our organization, as her work exemplifies our philosophy of creating local solutions to global problems. Her unique influence reaches sports fans at the cross-section of surfing and sailing and inspires them to rethink their actions in connection with the ocean," explains Michelle Carnevale, vice president of programming at 11th Hour Racing. "We are proud to support Tamarii no Te Natura and a generation of environmental stewards."
Clark has now settled in French Polynesia to expand her activism work, but she keeps her ocean lifestyle going through her writing, blogging, photography, partnering with conscious brands, and earning recognition as a surf adventurer, activist, and captain.
"Working for the planet is an endless job, and collaboration with inspired, like-minded people and organizations is super important to stay motivated and connected to the greater goals," explains Liz Clark. "I'm grateful to 11th Hour Racing for supporting our ocean conservation projects and excited to work with other sailors passionate about saving our oceans."
By adopting sustainable practices in their work, daily lives, and sporting events, 11th Hour Racing's ambassadors inspire people to act #fortheocean.
Header image credit: Jianca Lazarus