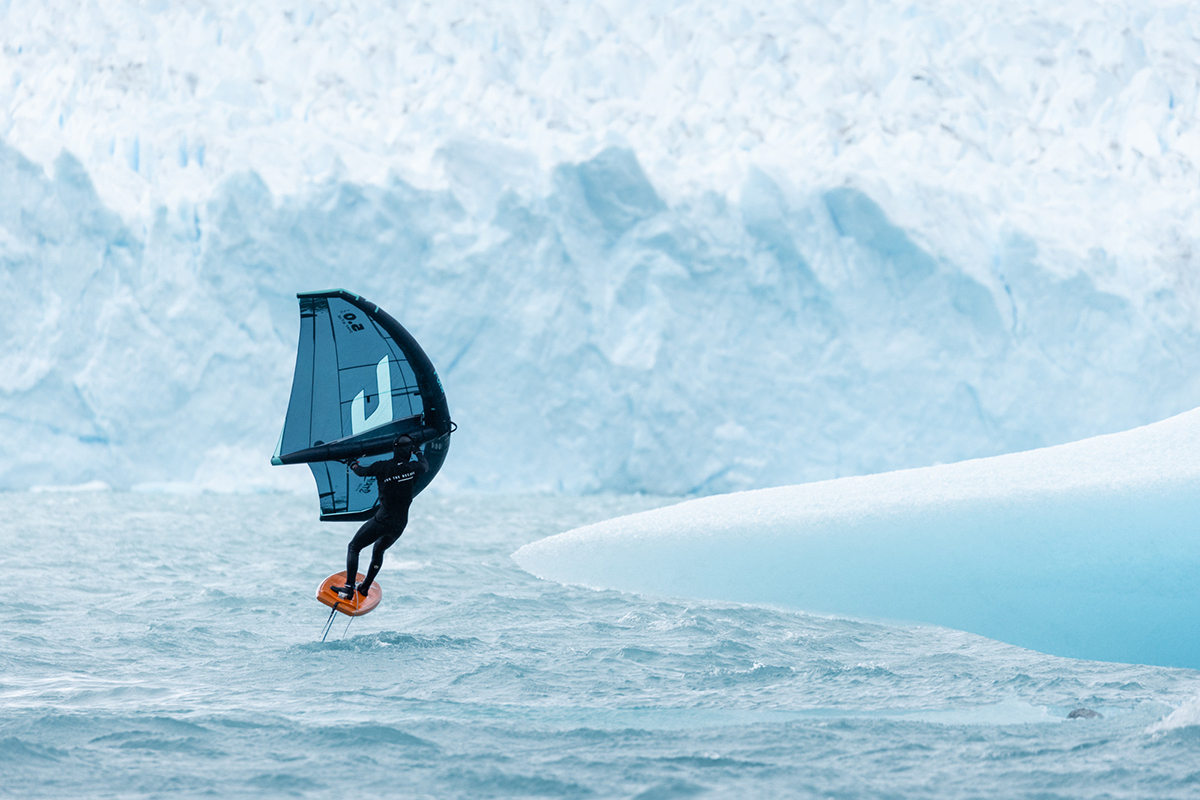 Ambassador Yago Lange Makes History by Foiling in front of Perito Glacier
Amazed by the glaciers of his country, Argentina, 11th Hour Racing Ambassador, and Parley Argentina Coordinator Yago Lange set out to fulfill his dream of foiling in the icy waters of Lake Argentino, where the emblematic Perito Moreno Glacier is located. In collaboration with the Argentinian government and National Park authorities, he carried a message of awareness about the conservation of the world's glaciers and the value of water.
It was two days of sailing, when the Olympic sailor along with his travel companion and photographer, Marko Magister, toured Los Glaciares National Park with the aim of amplifying his message.
"My desire as an athlete is to take care of the place that I love so much and gives me so much and to transcend the message that it is not for me, but that it is for everyone. Those of us who love water must protect it," explains Yago.
This is more than just a sporting adventure, as it amplifies the importance of knowing new places, understanding their value, and the importance of protecting them. Yago plans to continue the year with a series of trips to explore and understand different protected areas so that everyone can understand the interconnectedness of our planet's ocean.
Image credits: Marko Magister