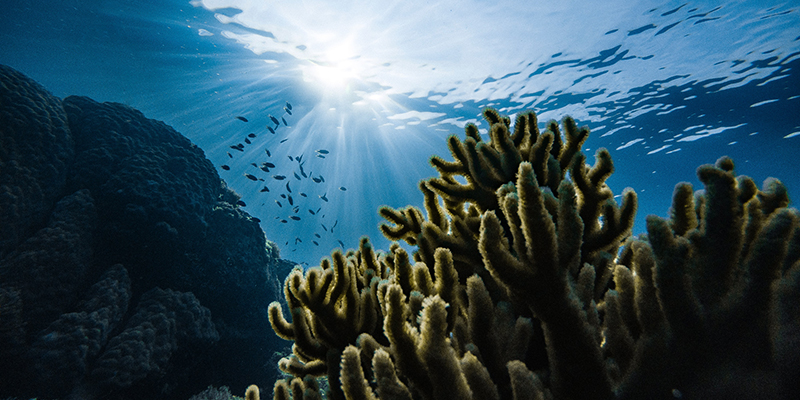 How our Partners are Adapting to COVID-19
Organizations around the world have been forced to chart a new course as we navigate these difficult times. Many of our partners are adapting to these challenges by creating and sharing online resources such as educational videos, lesson plans for parents and teachers, and creative, at-home activities that are fun for all ages. Additionally, some organizations have utilized their tools at hand to create and deliver personal protective equipment to local health care facilities.
Below is a selection of online resources, and we will continue to update this page as more resources are made available.
GRANTEES
BILLION OYSTER PROJECT
The Billion Oyster Project (BOP) shared a new Remote Learning Resources page where they have compiled lessons, guides, and videos to keep families entertained and engaged in learning through the lens of our natural environment. Between lessons, enjoy these print-ready coloring pages that represent the incredible biodiversity of New York Harbor, or try this paper boat-building activity.
As part of BOP's Virtual Symposium Week (June 5-12), it will be accepting a wide variety of student projects about New York Harbor. To register and learn more, click here. On Tuesday afternoons, you can join BOP's Virtual Office Hours to ask questions, receive support, brainstorm creative teaching and learning ideas, or simply connect with other educators. 
BORDERLANDS RESTORATION NETWORK
Borderlands Restoration Network (BRN) delivered medical equipment, supplies, and medicine to assist in setting up a COVID-19 response clinic in Desemboque, Sonora, Mexico. The equipment and supplies included six oxygen concentrators including two high flow 10 liter/minute machines, disposable masks, tubing, a sterilization unit, oximeters, personal protective gear, sanitizer, and medications. BRN worked together with healthcare providers of the Municipal Secretary of Health of Pitiquito and local health promoters to initiate a COVID-19 response clinic, where the team assessed, tested, and provided healthcare to over 70 community members.
COMMUNITY BOATING CENTER (CBC) NEW BEDFORD
CBC New Bedford launched an e-Learning portal where its Junior Instructors will create virtual content and classes to keep youth engaged. The e-Learning portal also provides fun activities for families and those who just enjoy learning something new.
COURAGEOUS SAILING
Courageous Sailing's Education Director is making at-home STEM (science, technology, engineering, and math) activity videos! The first episode walks you through how to create Rubber Band Powered Boats with items you can find around the house. Follow Courageous Sailing on Facebook for new episodes.
HUDSON RIVER COMMUNITY SAILING (HRCS)
With the spread of the coronavirus pandemic, Sail Academy has efficiently adapted its programs to engage students daily through remote learning. Topics of the online sessions include career speakers and one-on-one check-ins to assess students' well-being and connect them with essential resources. Click here to watch how students interact with their instructors and learn knot tying and points of sail. The Sail Academy will be hosting a virtual graduation ceremony in June to celebrate the accomplishments of all its students.
MARIPOSA DR FOUNDATION
As humanity faces unprecedented obstacles, the Mariposa DR Foundation is working on the ground with more than 100 families and young girls in Cabarete, Dominican Republic. This includes creating accounts for them at local corner stores (colmados) and grocery stores, allowing families to have ownership of what to buy, as they know their needs best. This also will help to stimulate the devastated local economy. The Mariposa DR Foundation is also supplying families in need with clean water for drinking. Additionally, Mariposa Upcycled Sails seamstress Maria Alexandra is making 200 masks out of old spinnaker sails to deliver to families.
MYSTIC AQUARIUM
Mystic Aquarium offers free and fun online resources for educators, students, and families. Join animal care professionals and animals daily on Facebook Live to ask questions and learn about marine life. Enjoy multimedia resources through Mystic Aquarium's national conservation-based STEM education program, including: World of Water, Endangered Species, and Energy Engineers. In your downtime, enjoy free downloadable coloring activities and crafts that are fun for all ages. Click here for more educational resources from Mystic Aquarium.
NEWPORTFILM
Each week, newportFILM offers a new documentary available for free virtual screening, followed by a Facebook Live Q & A on Thursdays. Click here to discover the next virtual screening.
OCEAN DISCOVERY INSTITUTE
Ocean Discovery Institute celebrated its Ocean Leaders Class 2020 Graduation virtually, watch here. Each week, Ocean Discovery Institute distributes 250 STEM To-Go science education packets and school supplies to students in San Diego, CA. They also produce a series of YouTube videos to share academic tools and resources for its students, and more than 200 students receive weekly mentoring virtually. Additionally, through a local partnership with Feeding San Diego, Ocean Discovery Institute is able to provide 400 meals to families in need. Watch this short video to learn more. 
ROCKING THE BOAT
Virtual Rocking the Boat has allowed participants to stay connected and continue learning from home. All students and apprentices in Rocking the Boat's spring semester are continuing their work thanks to creative Program Directors.
SAVE THE BAY
Save The Bay invites community volunteers to participate in its Storm Drain Marking project in East Providence, Rhode Island. For this project, volunteers will glue markers that say "Don't Dump – Drains To Bay" to curbs above storm drains that empty into the Runnins River and Hundred Acre Cove in Rhode Island. Due to the current need for social distancing, this opportunity is designed for individuals working alone or with members of their household.
SOUNDWATERS
Happy Oyster Week! Beginning May 18th, SoundWaters will post one video per day about enjoying oysters – buying, shucking, serving, and of course, drinking – to get you ready for the season. SoundWaters also releases daily educational short videos about different, fascinating aspects of Long Island Sound, including videos about kelp farming, marine life, and bird migration. The content for the videos is drawn from SoundWater's work with thousands of students from pre-K through high school. You can subscribe here to have videos delivered to your inbox.
TREASURE ISLAND SAILING CENTER
Treasure Island Sailing Center's at-home Ocean Acidification Lab activity introduces experimental design, ocean acidification, climate change, ecological impacts, and youth-centered solutions. This activity can be done with a raw egg, vinegar, and a cup. The intended audience is for 4th through 6th-grade students, but all ages are welcome to try!
UN ENVIRONMENT PROGRAM (UNEP)
UNEP shares five fun activities that you can do with your children at home to teach them about plastic pollution. Click here for ideas about how to make a boat out of plastic waste, make a musical instrument out of plastic rubbish, and more.
WORLD SAILING TRUST
World Sailing, in partnership with the World Sailing Trust and 11th Hour Racing, released on Earth Day, a Sustainability Education Programme for sailing clubs and parents as part of its Agenda 2030 – sailing's commitment to global sustainability. The educational resources, developed with The Ocean Race from the template of their award-winning education program, are free to use and are broken down into six topics which will be released over the next six weeks.
SPONSORSHIPS
11TH HOUR RACING TEAM
The 11th Hour Racing Team is using their shore time during the pandemic to further knowledge about sustainability and ocean health issues. Highlights include creating a coloring book, watching Chasing Coral as a team, and sharing what they learned, joining webinars with North Sails and US Sailing. Additionally, Team Skipper Charlie Enright wrote a blog for Waterlust about life during COVID-19, and Team Onboard Report Amory Ross shared his thoughts on self-isolation hacks he's learned from offshore racing. Several of 11th Hour Racing Team's partners and suppliers have stepped-up locally in their markets and regions to help in the global fight against the coronavirus pandemic.
52 SUPER SERIES
Doing Their Bit For The Fight Sailors and shore crew from the wider 52 SUPER SERIES community are putting their skills – and in many cases their hardware – to good use helping support the battle against the COVID-19 pandemic. In Palma, Mallorca, and Valencia, Spain, groups, and individuals are making personal protective clothing and protective masks and visors.
ATLANTIC CUP
Atlantic Cup Kids presented by 11th Hour Racing has expanded its online education program with free downloadable worksheets, and an educational online video series for teachers and parents. The worksheets geared for 2nd and 3rd-grade include lessons about the Environment, Geography, History, Math, and Wildlife. The worksheets geared for 4th and 5th-grade include lessons about Sea Life, Math, Oceanography, Fox Glacier, Watery World, and Wind and Weather. The Atlantic Cup online video series for teachers and parents features interviews with professional sailors about sustainability, the state of our oceans, weather patterns, and wildlife. 11th Hour Racing Ambassador Dave Rearick, known to the kids as Captain Dave, is available to answer questions via email at Dave@AtlanticCup.org.
THE OCEAN RACE
In response to the COVID-19 pandemic, which made an in-person event impossible, The Ocean Race Summit was streamed online, hosted live from The Hague in May. The message from The Ocean Race Summits #2 was that ocean health is critical for the long-term well-being of the planet and developing winning strategies to implement science-based solutions is the best way forward towards restoring our ocean.
The Ocean Race staff are helping make protective gear for local health care providers in Spain who are stretched to capacity caring for patients with COVID-19. The technology team, who usually spend their time developing the systems and equipment to mount and transfer video and other data on the race boats, have re-purposed their office 3D printer to make protective face shields for their local hospital in Spain. The Ocean Race has now made and distributed 70 face shields to local health care workers.
The Ocean Race Champions for the Sea program helps students, aged 6-12 years, discover the excitement of sailing through The Ocean Race, the importance of the ocean, and how ocean health is threatened. Through the practical activities and worksheets developed, and using Social and Emotional Learning techniques (SEL), parents, teachers, and students will be encouraged and empowered to take positive action for the ocean! Topics include: Our Ocean Connection & Ocean Plastic Pollution, How to Reduce Ocean Plastic Pollution, My Positive Plastic Footprint, Science & Sailing. Sign up here to view and download all the free materials.