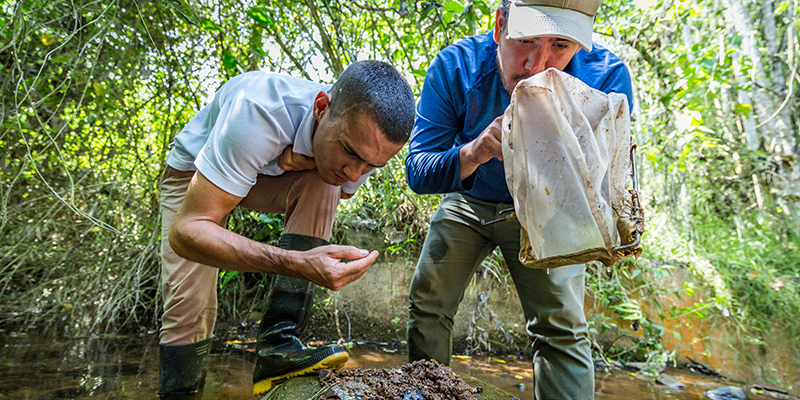 Solution Search: Reducing Water Pollution through Behavior Change
11th Hour Racing is proud to announce its support of Rare's 6th edition of Solution Search, a global contest that spotlights existing and successful solutions that are reducing water pollution by changing behaviors.
Many types of contaminants run through the world's rivers, streams, basins, and oceans, including synthetic chemicals, plastics, nitrates, and fecal coliform. Behind each of these different pollution sources lies a chain of people who engage in behaviors such as littering, dumping raw sewage into fields, depositing industrial waste into waterways, and using and overusing synthetic fertilizers. Therefore, solving water pollution will require changing those behaviors that are contributing to it.
Michelle Carnevale, 11th Hour Racing's grant program director, has joined the judges' cohort for this year's contest. Michelle explains, "We believe in Rare's community-level approach to environmental action. In addition to highlighting local initiatives combating water pollution," she adds, "the Solution Search winners will be trained in how to apply principles of behavioral science to scale their solutions and make their programs even more effective."
Over 10 years and five contests, Solution Search has unearthed 786 innovations across multiple issue areas and ecosystems in 127 countries. Many solutions to environmental challenges already exist in local communities around the globe, and this contest aims to spotlight and accelerate the most promising of those solutions to reduce water pollution. The finalists will also attend a workshop on how to build effective campaigns that include the three main principles of behavioral science: emotional appeal, social influences, and choice architecture.
Entries for the 2020 Solution Search are now open through January 10, 2021, and Rare will announce the top 10 finalists next spring. Click here to learn more about "Solution Search: Reducing Water Pollution through Behavior Change."
Header image credit: Jason Houston