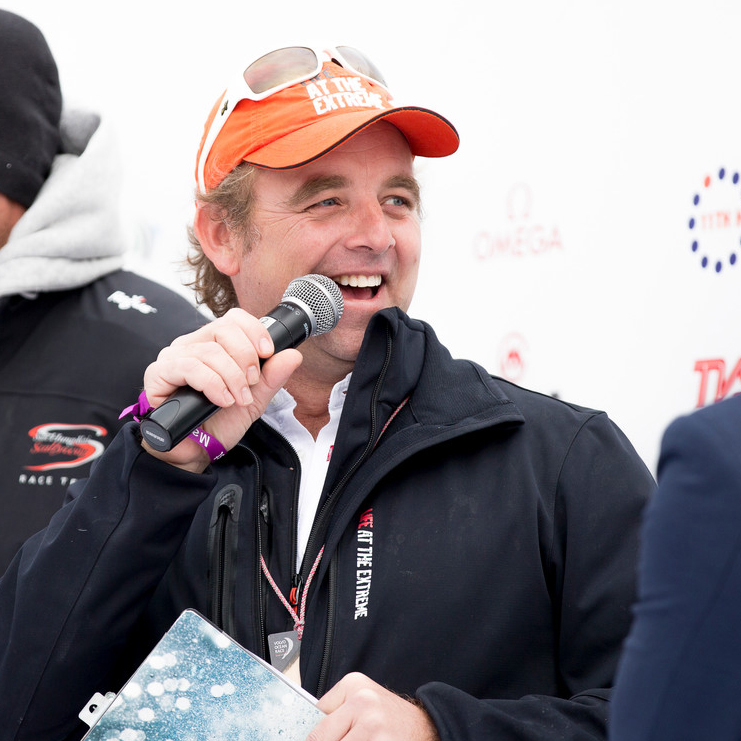 Newport, RI, USA
Andy has been a professional sailor since 1996 on all types of boats, in a huge variety of venues and types of racing. Standouts include 2-time America's Cup campaigns and ten years of World Class match racing. Andy enjoys the challenge of putting new teams together with a mix of both amateur and professional sailors. Although a big part of his professional career is now devoted to TV and online commentating at major events, Andy still finds the time to race and sailboats from 15ft up to 215ft.
What inspired you to become an 11th Hour Racing ambassador?
11th Hour Racing has been at the forefront and a pioneer of change in the sailing world and marine environment. I was invited to join as an ambassador and use my position as an announcer and commentator to promote healthier oceans. Also, being able to help give a yearly grant for a local initiative is a great project.
Why are you passionate about ocean conservation?
The freedom experienced on the ocean is an essential life experience. The health of our oceans is essential for life on earth. 11th Hour Racing is pioneering to help ensure these life essentials will be available to everyone forever.