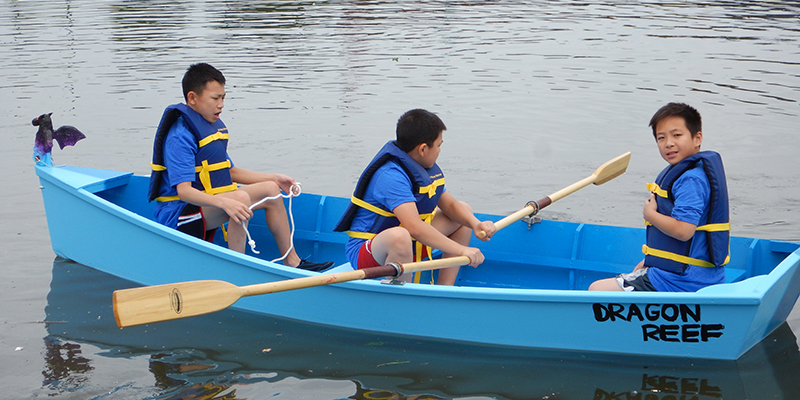 Two New Ambassador Grants
Environmental education focus of both grants, with two unique approaches
Two additional 11th Hour Racing ambassadors, Dave Rearick and Tom Burnham, have selected organizations to work with: the Chicago Maritime Arts Center (CMAC) and the Youth Sailing Foundation of Indian River County (YSF) respectively. Both organizations focus on getting youth involved in boating, and thanks to the grant from 11th Hour Racing they will be incorporating environmental education into their work.
YSF will use the grant to expand programming, combining sailing with environmental education with an emphasis on water quality and the unique biodiversity of the Indian River Lagoon in Florida, which is one of the most diverse estuaries in the Northern Hemisphere. It plans to have local experts give age-appropriate presentations, focusing on environmental issues facing the Indian River Lagoon, such as the consequences of nutrient pollution, the importance of mangroves, and emphasizing the critical need to be better stewards of our waterways. YSF will also use this grant support to develop sailing opportunities for students with disabilities.
CMAC connects students from Chicago with their local waterways. Its programs teach students about carpentry, teamwork, communication, and problem-solving to instill confidence, understanding, and self-reliance. Dave Rearick will be meeting with the students to share his experiences sailing around the world, and to discuss the impact humans are having on the ocean. By connecting local kids to the Chicago River and Lake Michigan, and by teaching them about ecology and the maritime arts, CMAC aims to help kids develop new skills and find new pathways for the future.
About 11th Hour Racing's Ambassador Program
Since 2015, 11th Hour Racing Ambassadors have worked to foster systemic change in the maritime and sailing communities focused on restoring ocean health. As representatives of 11th Hour Racing, they help promote sustainable operations at regattas, engage in community outreach, and identify potential partners and solutions to reduce environmental impacts of the maritime industry. Starting in 2018, Ambassadors have taken on a new responsibility, working with the staff at 11th Hour Racing to identify a non-profit that works on environmental issues or sustainability problems that they are passionate about solving. Ambassadors will serve as a point of contact with their chosen non-profit and assist in the development of the project's scope, work plan, evaluation, and promotion.